How to Draw a Stegosaurus
This tutorial is about how to draw a stegosaurus. If you want to learn how to draw this ancient animal, then just follow this instruction.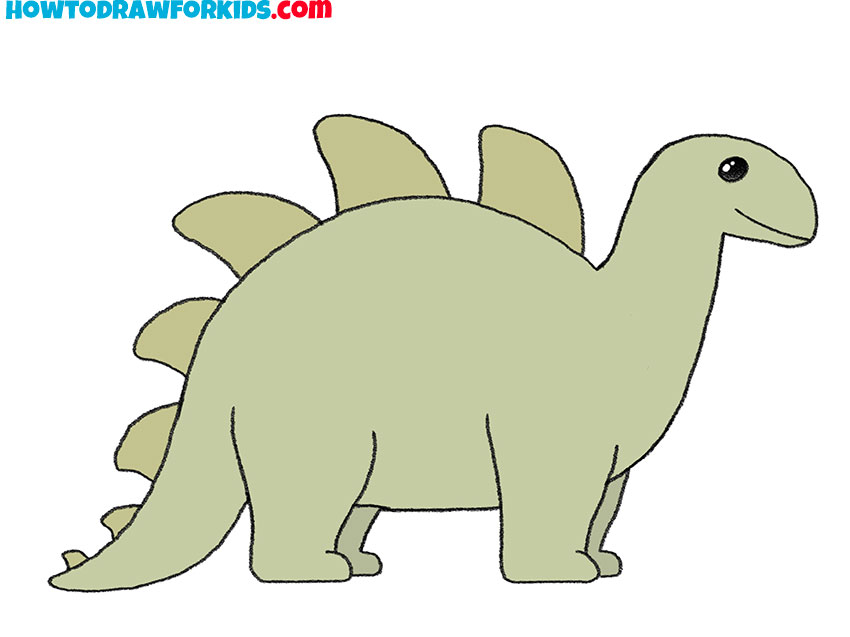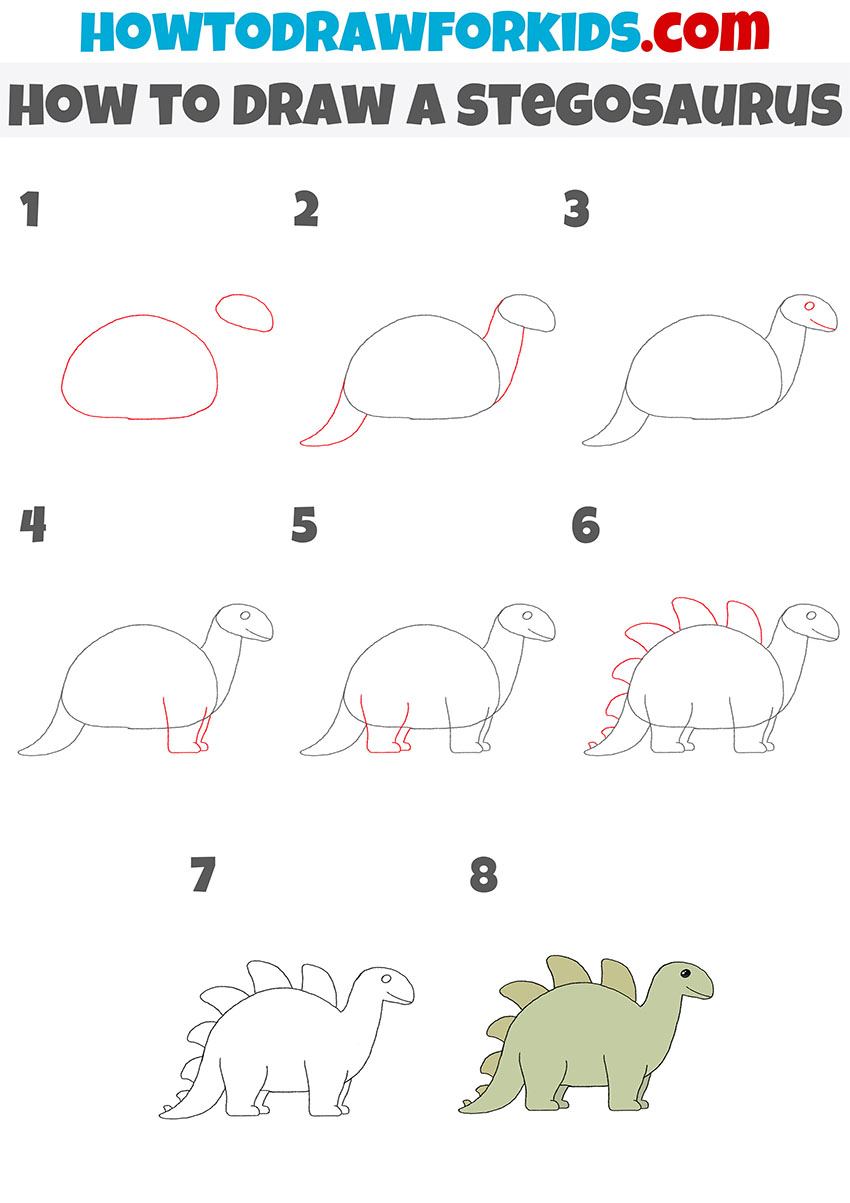 Now I will tell you in detail and show you how to draw a stegosaurus step by step. Stegosaurus belongs to the most famous group of dinosaurs. This is a large herbivorous dinosaur that lived on our planet many millions of years ago.
Stegosaurus had a large body, a long neck. A distinctive feature is the large spikes that are located along the entire upper body. The spikes were very dense. It is believed that the Stegosaurus used its tail spikes for self-defense.
Draw all parts of the body in sequence and be careful at every step to get an excellent result. Prepare all the art supplies that you will need to complete the lesson, and you can start working.
Materials
Pencil
Paper
Eraser
Coloring supplies
Time needed: 30 minutes
How to Draw a Stegosaurus
Draw the head and torso.

The head and body are rounded.

Depict the neck and tail.

Draw smooth connecting lines from the head to the body and add the pointed tail.

Sketch out the eye and the mouth.

Depict a small oval and with one smooth line draw the mouth.

Add the front legs.

With smooth lines, depict the wide front legs that are located side by side.

Depict the hind legs.

Draw two hind legs the same shape as the front legs.

Sketch out the spikes.

Draw spikes on the upper part of the body.

Correct inaccuracies.

Carefully remove all extra lines in your drawing.

Color the stegosaurus.

You will need several shades of green.
There is a link at the end of the tutorial where you can download a PDF file with a quick guide and other useful content. Save this file and use it whenever you want to go back to this tutorial.