In this drawing tutorial, I want to tell you how to draw anime hair step by step. I'm sure this drawing lesson will be very useful to you!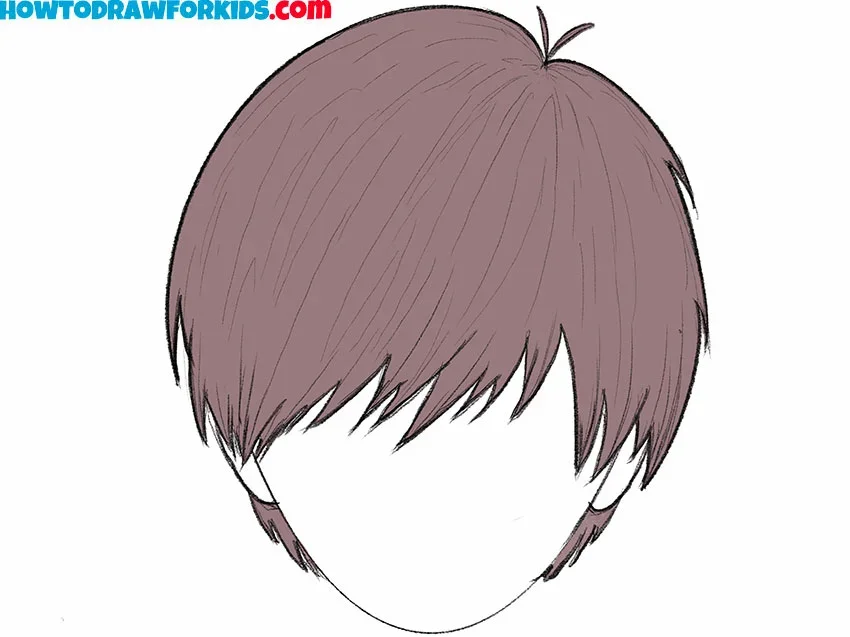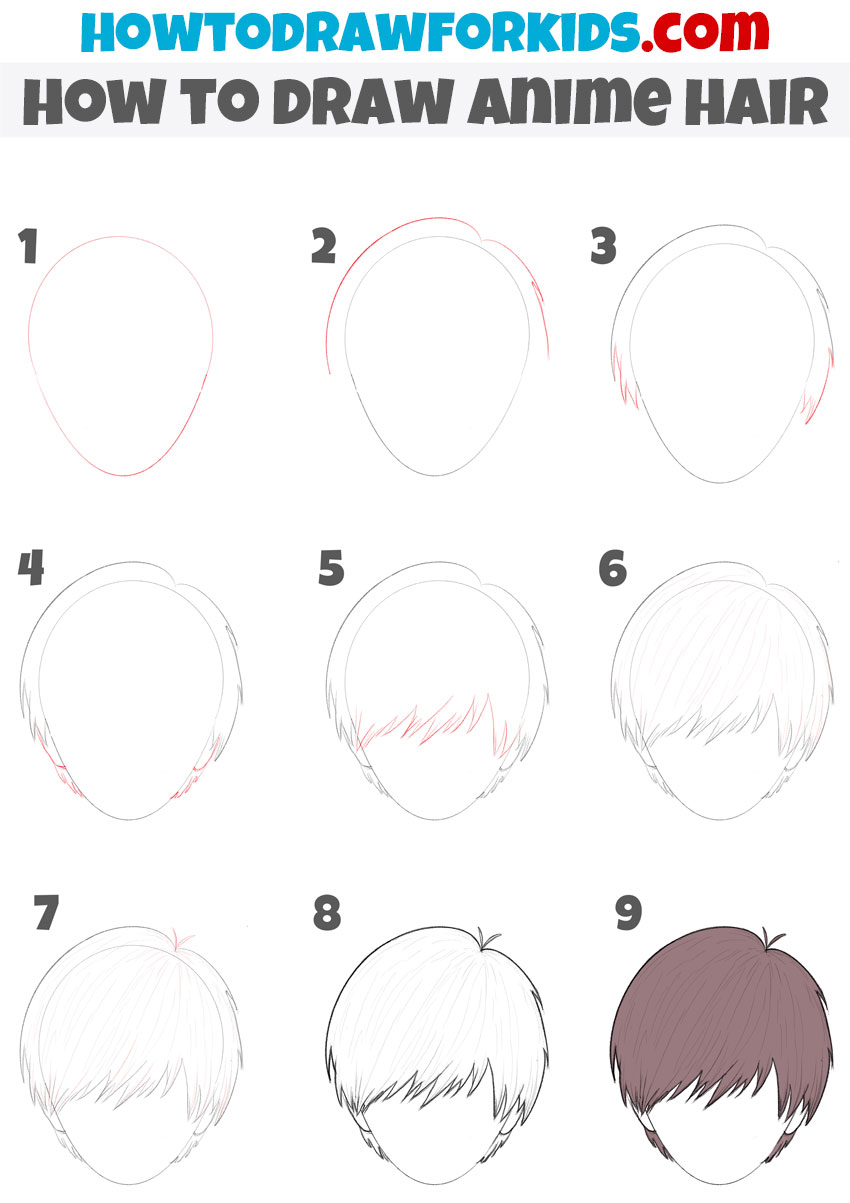 So let's try to learn how to draw anime hair step by step. The anime is Japanese animation. Anime is distinguished by a special graphic manner of drawing characters and backgrounds. Anime stands out from animation in other countries for its relevance to Japanese society. The personality of an anime character is usually indicated by attributes of appearance, such as clothing and hair. Hair in anime usually consists of strands. Characters' hairstyles can come in a variety of sometimes outlandish shapes and colors.
I hope that you will enjoy this lesson and be happy with the result. The lesson is adapted for aspiring artists and contains simple elements in every step.
Following the instructions step by step, you will be able to draw a great drawing. Now let's get down to drawing anime hair!
Materials
Pencil
Paper
Eraser
Coloring supplies
Time needed: 20 minutes.
How to Draw Anime Hair
Draw the outline of the face.

Draw it in the form of a shape similar to an oval.

Add a hair contour on top.

Use smooth lines that form semicircle lines to depict this detail.

Draw strands of hair.

Add a few strands of hair to the sides of the head.

Depict the ears and hair.

On the sides of the face, add ears and draw hair underneath.

Draw fringes.

Use curved lines to draw this element. Pay attention to the location of these lines.

Add details to the drawing.

Draw thin lines.

Draw a strand of hair on top of the crown and add more hair to the head.

Use short, curved lines which run from the top of the head to the ends of the hair.

Erase the auxiliary lines.

Use an eraser to wipe off any unnecessary parts.

Color the drawing.

To color the hair, use brown or grey.
So this drawing guide is over and I have no doubt that you have an excellent result. If you liked this tutorial, share it with your friends. Leave comments with your feedback, questions, and ideas for new drawings. Subscribe to us on social networks. Also, do not forget to download the PDF version of the lesson. You can use this file at any time.