I think you will enjoy the lesson on how to draw Jigglypuff. With this step-by-step guide, you will do it quickly and easily.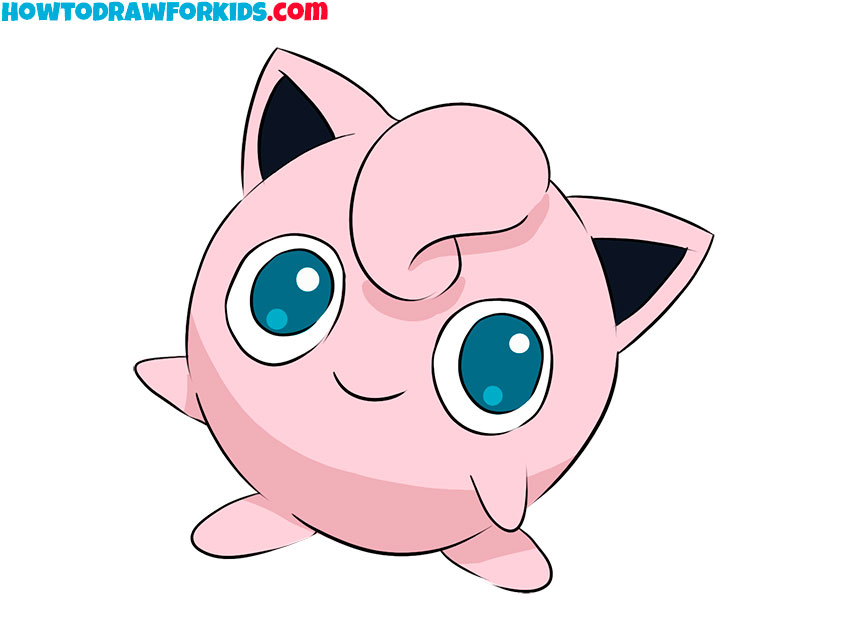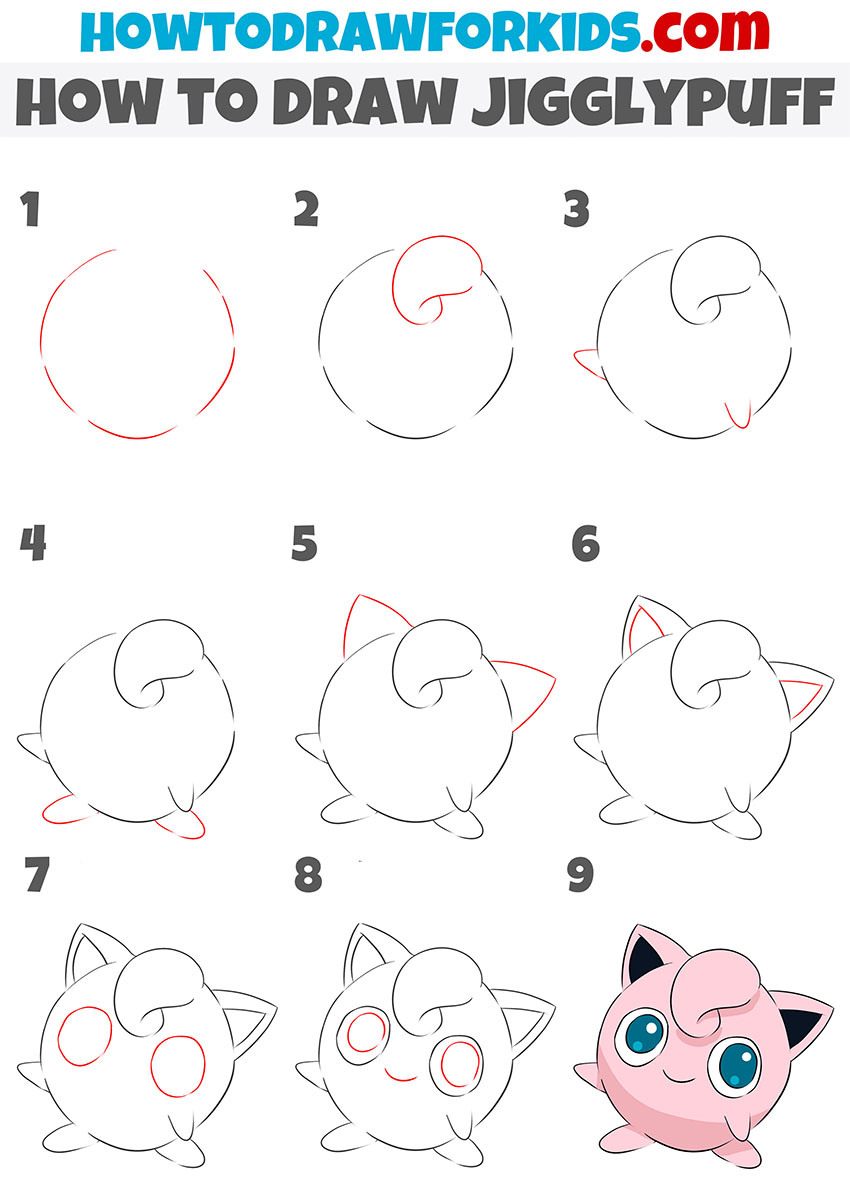 In this tutorial, I will show you how to draw Jigglypuff. This is a character from the anime series, which is a type of Pokémon. The image of this character can be seen in various printed publications, on goods, and even toys in the form of this character can be found on sale.
Jigglypuff looks very cute. This is a small round creature of pale pink color with large round eyes. The body and head are a single object. Jigglypuff can change the shape of his body. For example, this creature is able to become large, like a balloon, or is able to flatten its body and become flat.
We also know that Jigglypoof has a beautiful voice and is able to sing beautiful lullabies. In general, Jigglypuff is very charming and almost harmless, however, if you anger this creature, you can get a worthy rebuff.
Materials
Pencil
Paper
Eraser
Coloring supplies
Time needed: 20 minutes
How to Draw Jigglypuff
Draw the outline of the torso.

Depict an even circle, but leave free spaces for the paws and ears.

Depict the strand of hair on the head.

With the help of a smooth rounded line draw the curl of hair on the head.

Add the upper paws.

The legs are short and triangular in shape.

Sketch out the lower paws.

Draw two smooth lines on the sides to make two rounded paws.

Depict the ears.

Draw straight lines to make triangular ears.

Add the inside of the ear.

In each ear, draw a small triangle.

Sketch out the eyes.

At this stage, depict two large ovals.

Draw the iris and mouth.

Add circles inside the eyes and draw a short, curved line to form the mouth.

Color the drawing.

Choose pink for the torso, black for the inside of the ear, and blue for the eyes. Add highlights.
Lesson over! Now you have learned how to draw another character. I hope Jigglypoof looks very cute and you are proud of your work. I would be glad if you leave your feedback and suggest ideas for the next lessons.
As usual, at the end of the tutorial, you will find a PDF with a short version of this guide. Download the file and draw your favorite characters at any time.