A super simple step by step guide on how to draw Slenderman is ready. Start this tutorial and learn useful skills.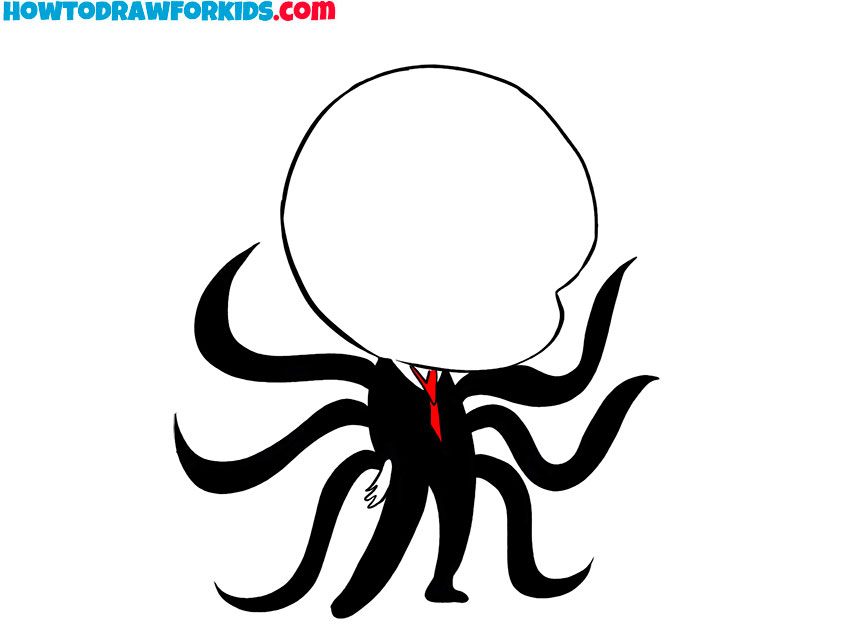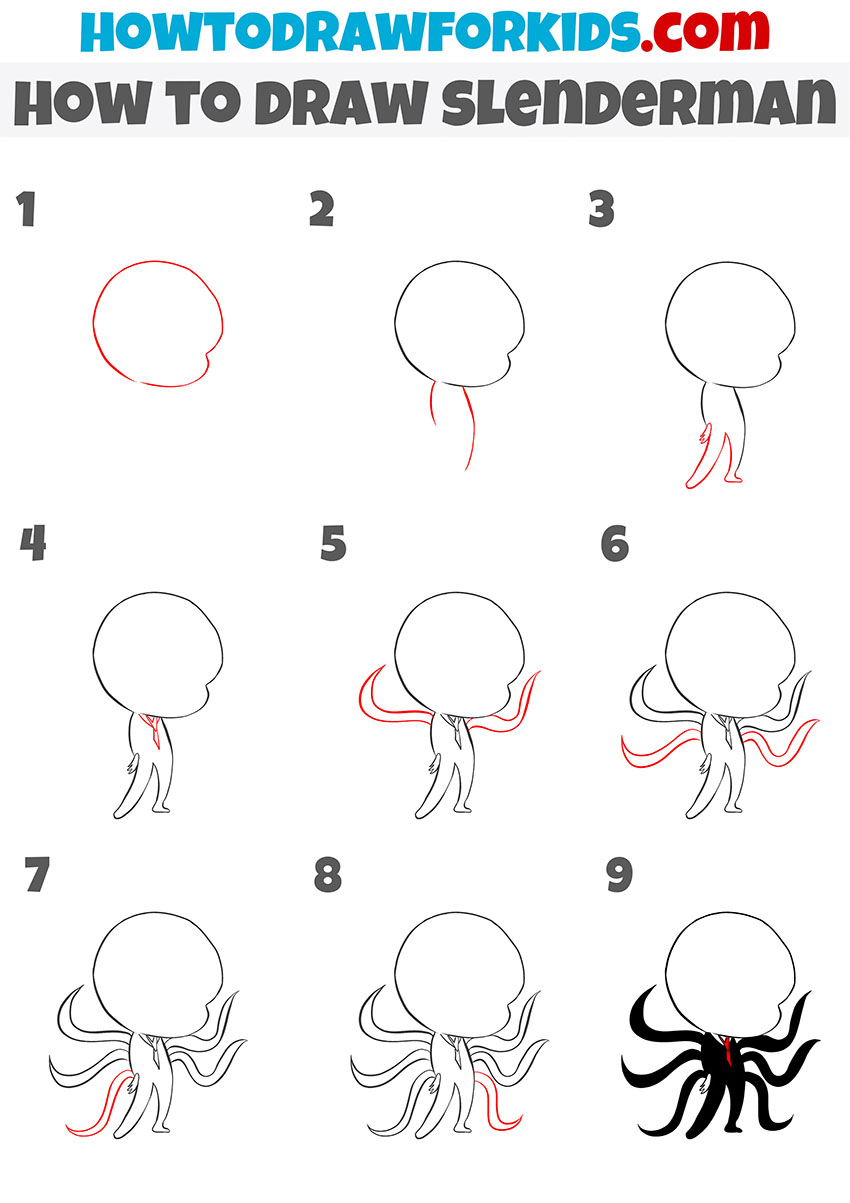 In this tutorial, you will learn how to draw Slenderman. This is a fictional character who is familiar to many from a horror movie. Subsequently, Slenderman became a central character in various video games. This is a tall, thin man who has supernatural powers and kidnaps teenagers.
Slenderman has a large head, on which facial features are not visible. This character is always dressed in a black formal suit. Slenderman also has long tentacles that stick out in different directions. All this gives Slenderman a formidable, frightening look. However, don't be intimidated. In this tutorial, Slenderman will look quite harmless. You can easily draw this character because the lesson is specially designed for novice artists.
This guide has nine easy steps. Maintain consistency and follow the prompts, then you will get a good result. The shape of the tentacles may differ slightly, arbitrary lines are allowed here. You can give the tentacles any shape you want.
Materials
Pencil
Paper
Eraser
Coloring supplies
Time needed: 20 minutes.
How to Draw Slenderman
Draw the head.

The head has the shape of an irregular circle.

Depict the torso.

Draw two curved lines to sketch the back and belly.

Draw the legs and one arm.

Using a few smooth lines sketch out the legs and the small arm.

Add the collar and part of the tie.

Depict some short lines below the head to represent the collar of the suit and tie.

Sketch out the upper tentacles.

Draw tentacles on both sides using several smooth, wavy lines.

Add the second pair of tentacles.

Just below, depict two more tentacles using smooth, rounded lines.

Continue drawing the tentacle.

Move down and add another tentacle.

Draw the last tentacle.

Repeat the previous step, but on the other side.

Color the drawing.

For this tutorial, you only need two colors – black and red.
I suggest you download the PDF file that I have prepared for your convenience. The file contains a short version of the manual and some other useful tools. This will help you complete the drawing lesson even if you have no internet access.