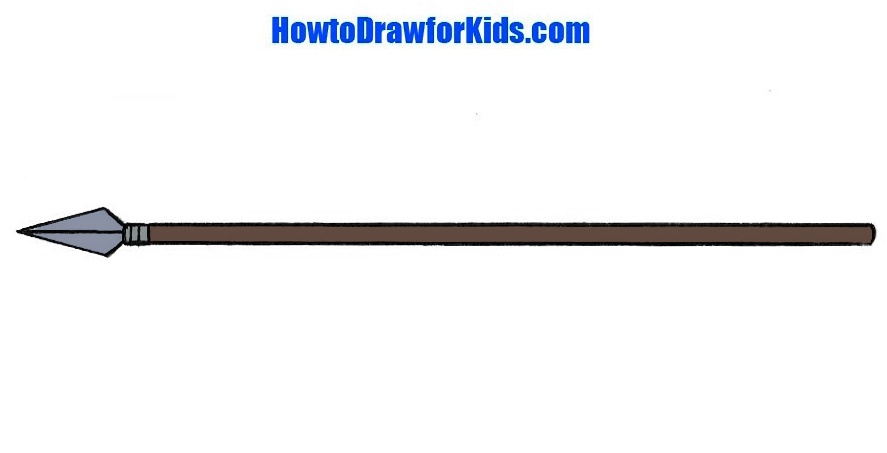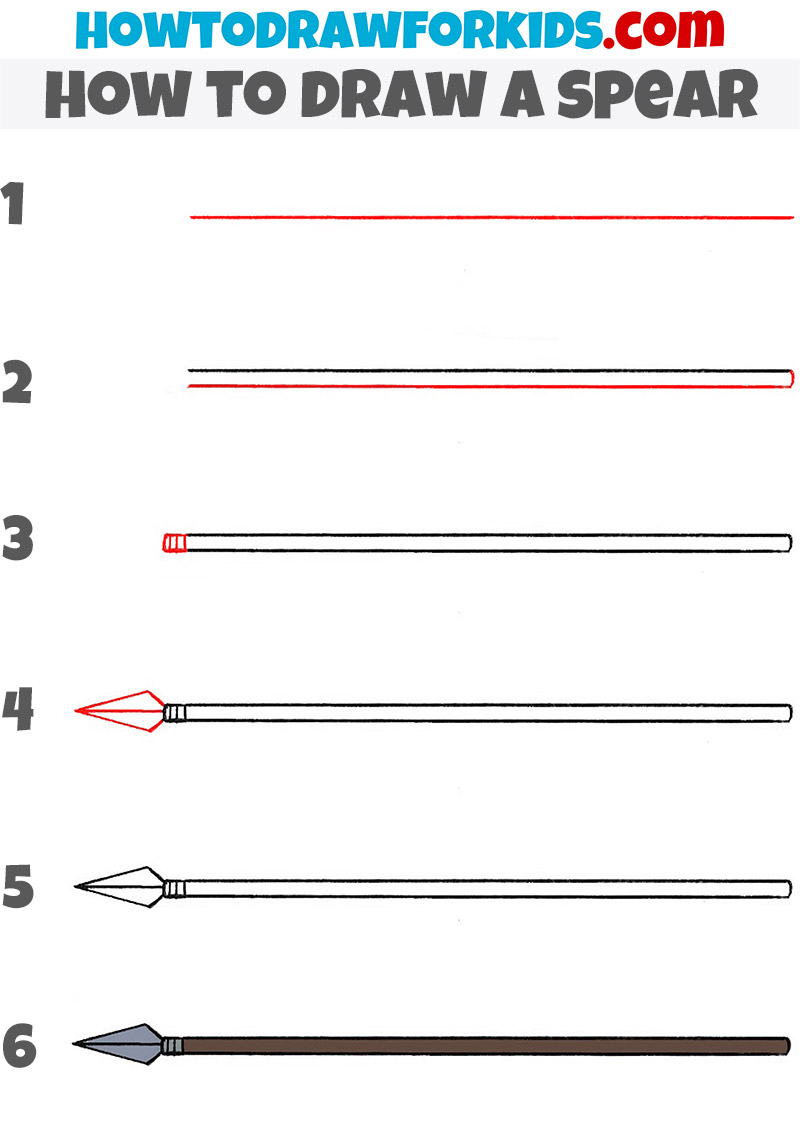 Hello and welcome to the tutorial on how to draw a spear for kids. Spear is a throwing, piercing, or piercing-slashing polearm weapon. Spears are of two types: throwing and melee. The spear consists of a shaft and a tip.
Step 1
Draw a long and straight line.
Step 2
Draw another line and connect it with the previous line.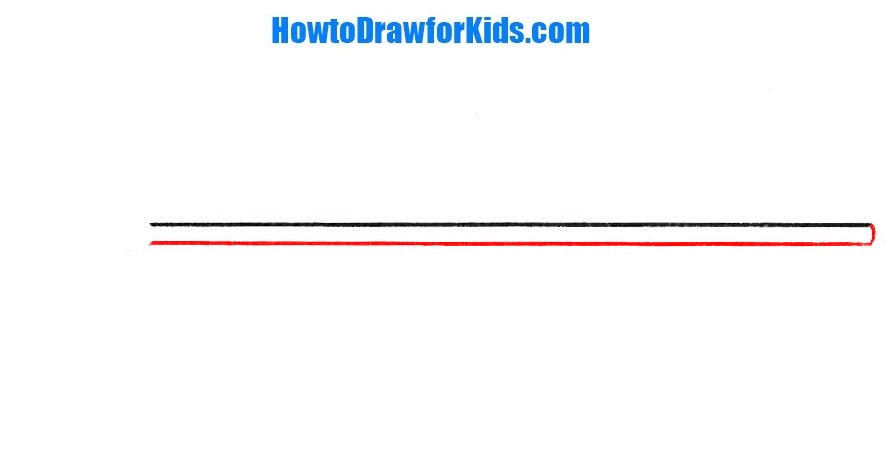 Step 3
Draw the strapping at the end of the stick.
Step 4
Draw the tip as in our example.
Step 5
The drawing of the spear is ready!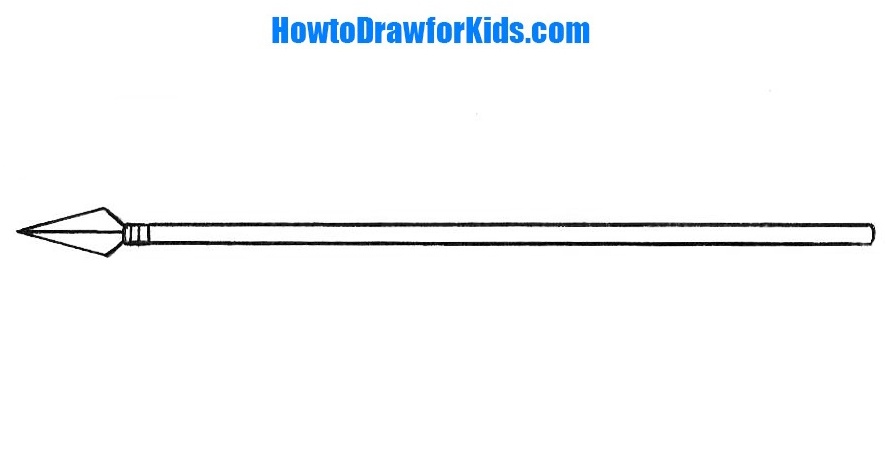 Step 6
Paint the shaft in brown and the tip in blue or gray.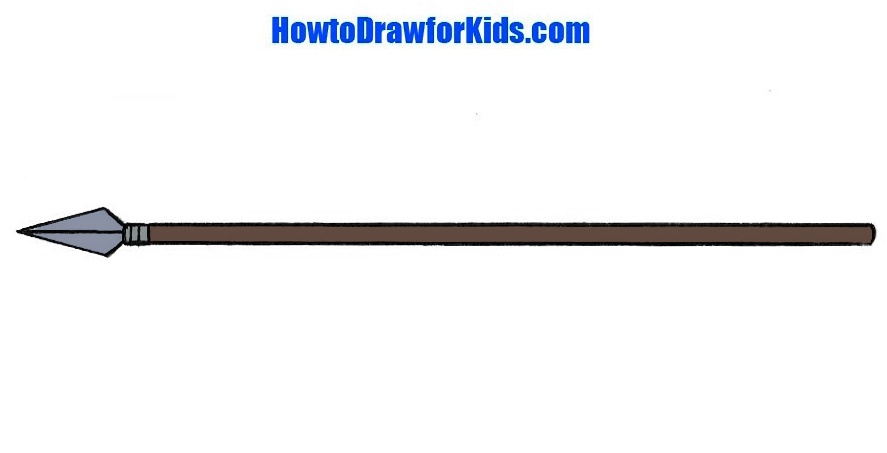 Spears were one of the first weapons in the world, they appeared much earlier than swords, shields, and helmets.
And of course, here is my shortened version of this lesson.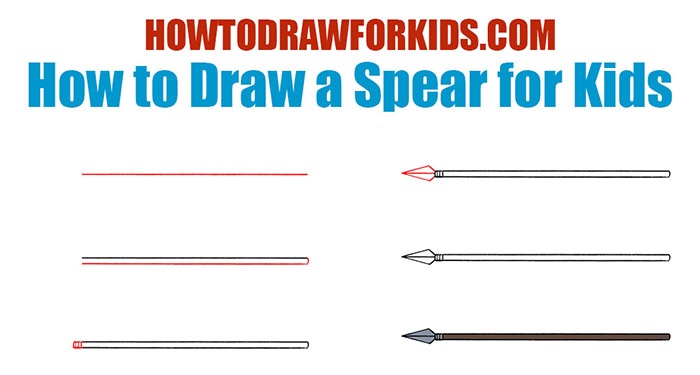 It is made in order to be able to use it as a kind of cheat sheet to improve the drawing process and use it when there is no possibility (or desire) to read a full article.
And of course, the PDF version of this drawing lesson. In addition to the tutorial itself, you will find a coloring page, tracing worksheet, and grid drawing worksheet.
Do not forget to share this lesson, and subscribe to me on social networks, so as not to miss new lessons.