How to Draw the Mandalorian
Guide on How to Draw the Mandalorian From Star Wars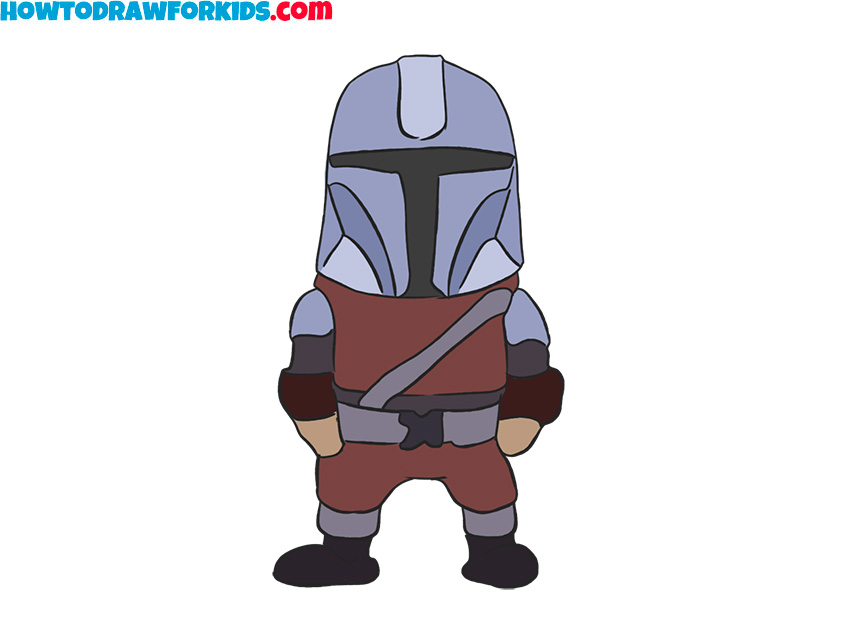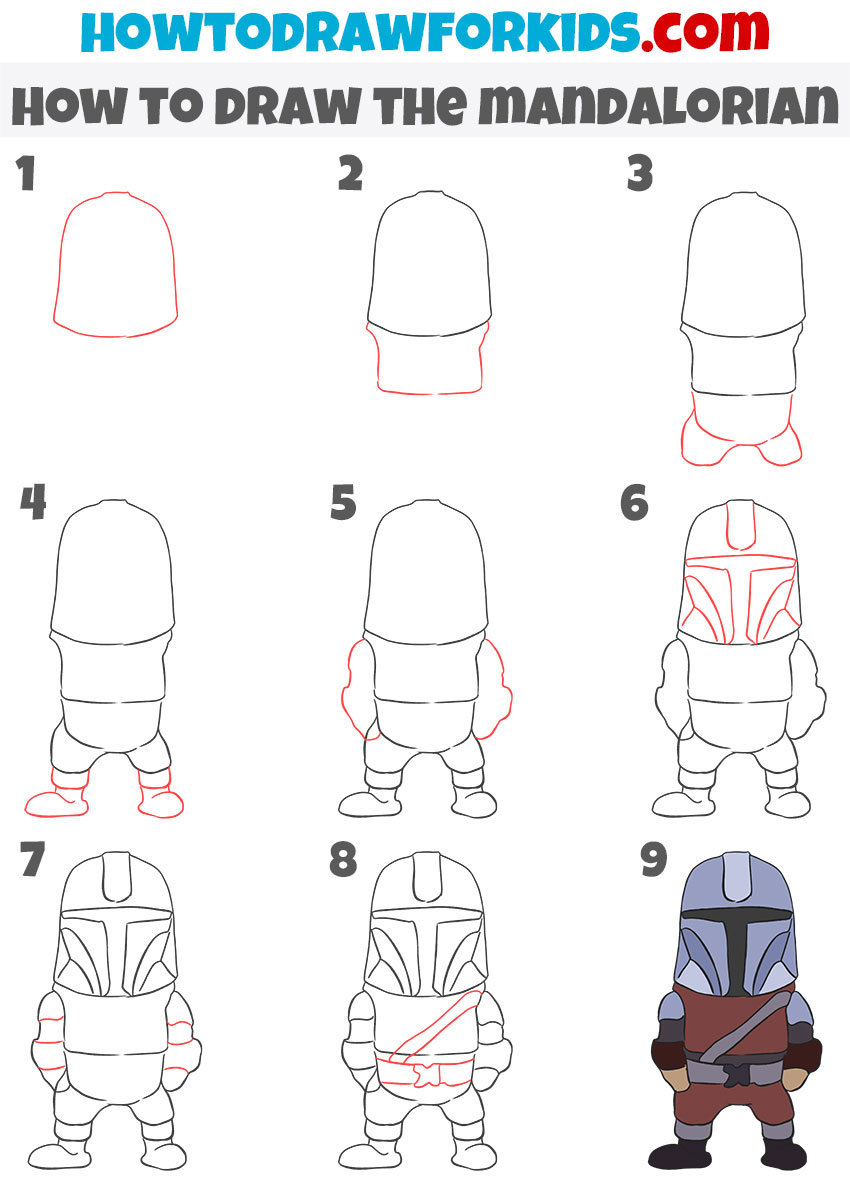 I suggest you complete another exciting task. Today you will be drawing a character from a popular space western. This is a well-known TV series that is part of the Star Wars series. In this tutorial, you will learn how to draw the Mandalorian.
The Mandalorian is an experienced warrior, a member of a nomadic people. These militant people have their own customs and traditions. The Mandalorian has the appearance of a real warrior, he has an iron helmet, strong armor, and powerful weapons. This Mandalorian took part in many military conflicts.
Any novice artist can draw this hero if he carefully follows all the steps. In this Mandalorian drawing tutorial, you must repeat all the lines correctly and keep the proportions. Be careful and accurate. Follow my prompts and you will easily complete this task.
Materials
Pencil
Paper
Eraser
Coloring supplies
Time needed: 19 minutes
How to Draw the Mandalorian
Draw the head.

The head is in the shape of a rectangle with rounded corners.

Draw the middle of the torso.

Note that the torso is slightly smaller than the head.

Draw the lower torso and the base of the legs.

Draw some smooth lines as in the example then draw short legs.

Draw the lower legs and shoes.

Check the example and try to depict the position of the legs correctly.

Draw the hands of the Mandalorian.

The arms have a complex shape. Take your time and try to portray their shape correctly.

Draw the elements of the Mandalorian helmet.

Draw several lines in succession on the helmet, keep the proportions.

Add the necessary items on the arms.

Draw some horizontal lines for the sleeve, elbow, and hand.

Draw the belt and buckle over the shoulder.

Draw some lines as in the picture. Use smooth and simple lines.


Color the Mandalorian drawing.

Use several shades of blue for the armor, color the clothes brown, paint the hands with beige.
In this tutorial, you learned how to draw the Mandalorian. Hope this tutorial was interesting and useful for you. Now you know how easy it is to draw a warrior wearing a helmet and armor, and you can use the acquired skills if necessary. You can draw any warrior or knight and use the elements that were described in this instruction.
Finally, I want to present you with a short version of this tutorial. For this, I have prepared a PDF file that you can download and follow the drawing lessons at any time you like.