In this lesson, you will learn how to draw a donut. I am sure that you will really like this lesson, and you will have a good time.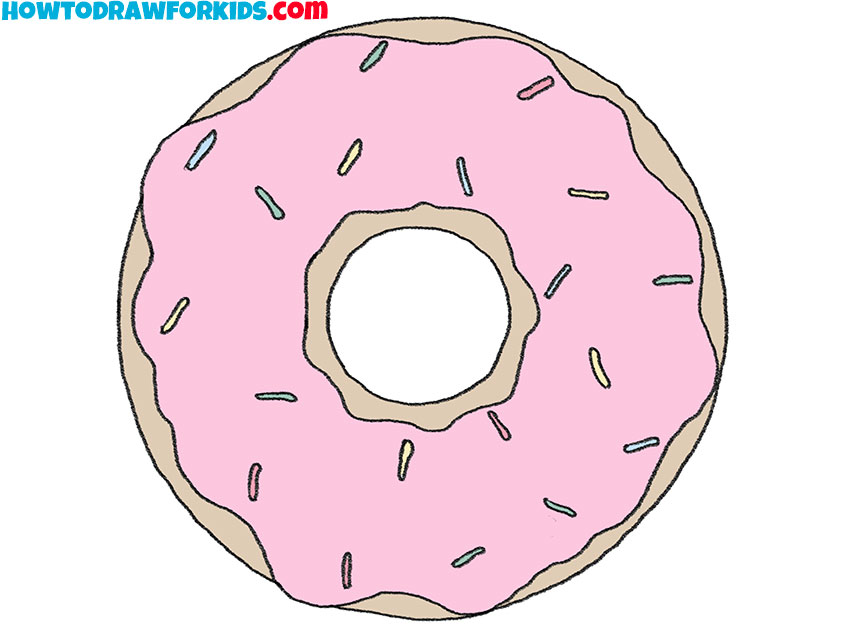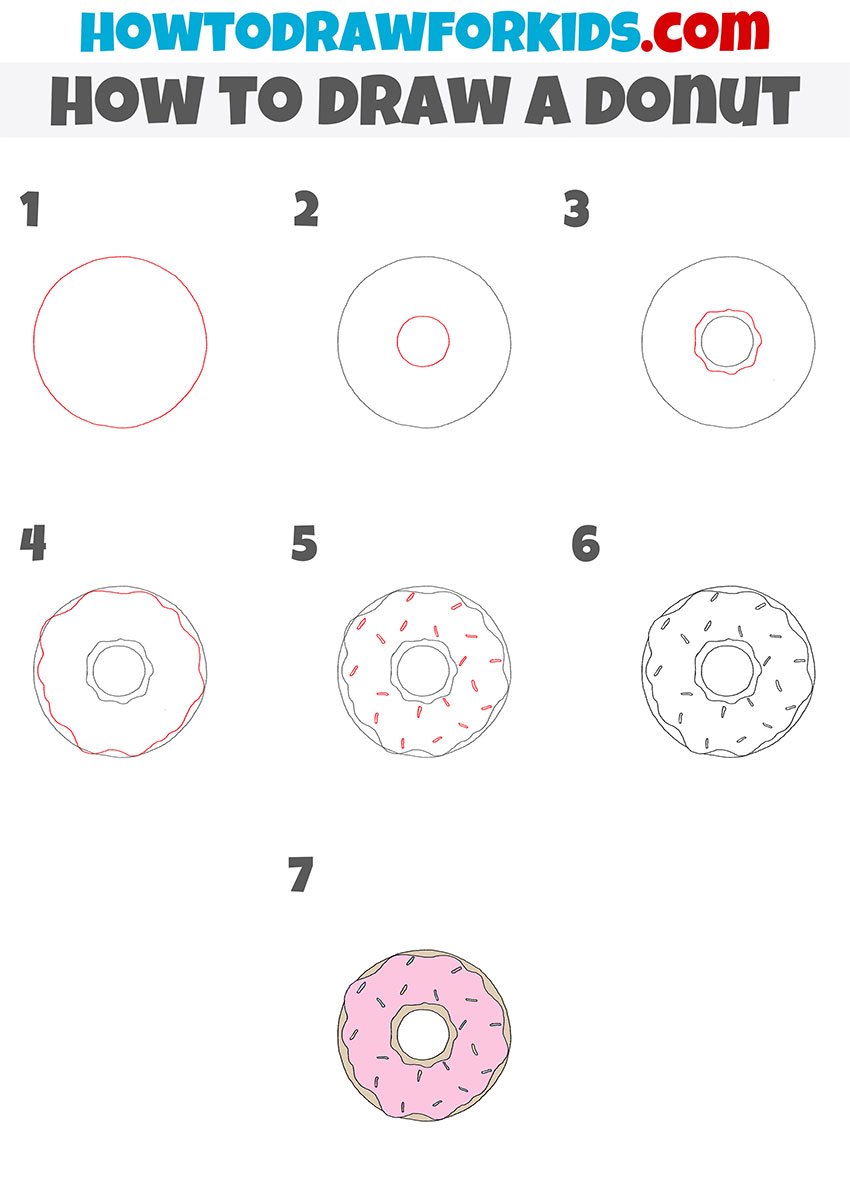 If you are an aspiring artist and want to improve your skills in drawing sweets, then I have developed a new lesson especially for you, which shows in detail how to draw a donut.
This is a delicious delicacy, which is a round fried pie. There is a hole in the middle of the donut, and the top of the donut can be decorated with chocolate, icing, or powdered sugar.
The picture shows a standard-shaped donut decorated with colored icing and sprinkles. It looks very appetizing. To successfully complete the lesson, you will need your ability to draw even circles.
You can use improvised materials, but it is better to do it yourself. Consistently follow all the steps of drawing, be careful and accurate.
Materials
Pencil
Paper
Eraser
Coloring supplies
Time needed: 25 minutes
How to Draw a Donut
Draw the outer outline.

Determine what size the drawing will be and draw an even circle.

Add the inner outline.

Sketch out a small circle in the center.

Depict the inner contour of the glaze.

Draw a jagged, wavy line along the small circle.

Add the outer contour of the glaze.

Depict a wavy line along the outer outline, similar to how you did in the previous step.

Add sprinkles on the donut.

Draw small, elongated grains on the surface of the donut.

Correct inaccuracies.

Remove the extra lines and correct mistakes if necessary.

Color the donut.

Choose any colors for the drawing.
As usual, at the end of the tutorial, you will find a link to download a PDF file that contains a quick guide and additional useful tools. Save this file so that you can return to the lesson at any time if necessary.