In this drawing lesson, you will learn how to draw Sasuke step by step. Start this lesson to improve your artistic skills.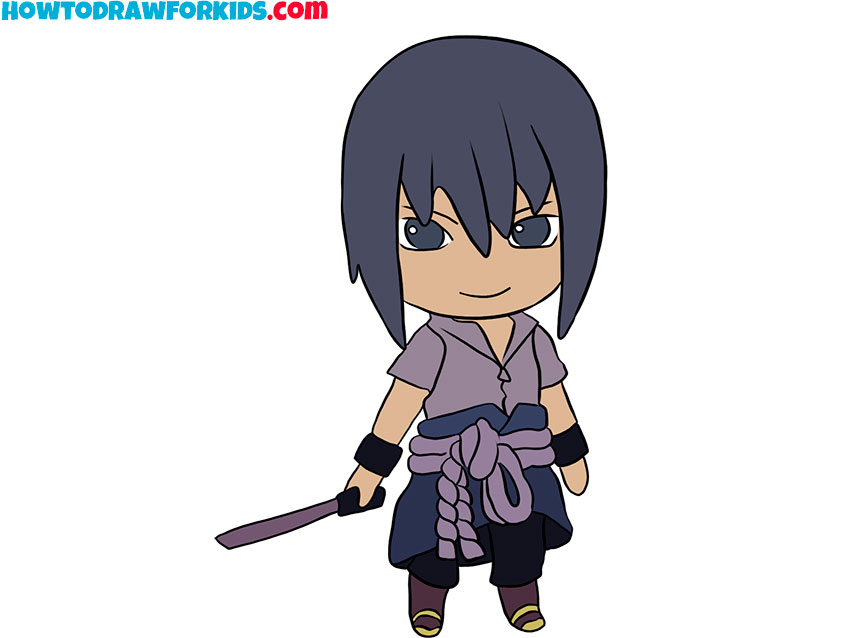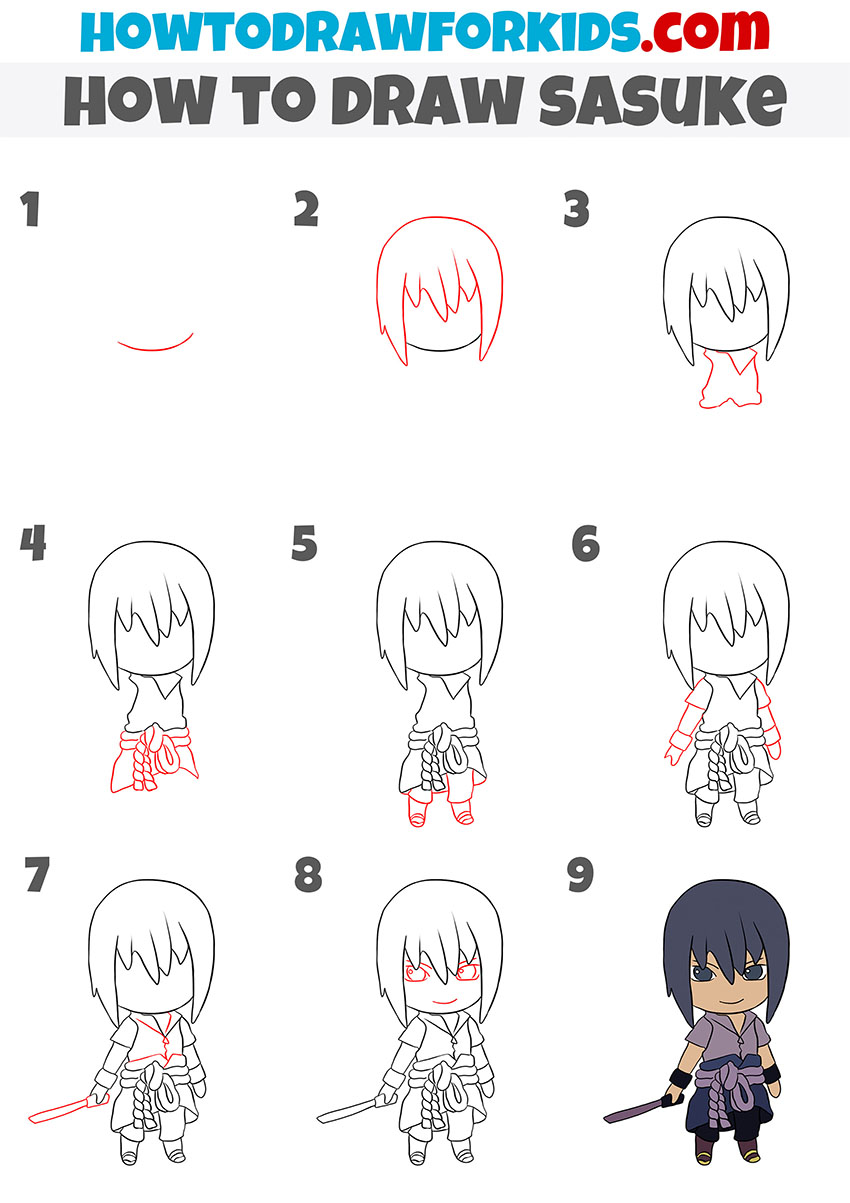 I have prepared for you a very interesting and exciting drawing lesson in which you will learn how to draw Sasuke step by step. You will definitely appreciate this drawing lesson if you are a fan of anime.
The object of drawing in this tutorial is Sasuke Uchiha. This is one of the main characters in the manga and anime series Naruto. If you watched the Naruto anime series, then you know that Sasuke wanted to become very strong and strove for this by any means.
According to the story, after his older brother destroyed almost the entire clan, Sasuke Uchiha made it his goal to kill him, and it was for this that he needed to become the strongest.
When making drawings in the anime style, a characteristic difference in the drawing technique is the frequent use of straight and broken lines, which makes the drawing seem graphic.
Materials
Pencil
Paper
Eraser
Coloring supplies
Time needed: 30 minutes
How to Draw Sasuke
Draw the bottom of the character's head.

To complete this simple step, you need to draw one small arc.

Add the character's hair.

Above the previously drawn arc, depict the hairstyle using rounded lines.

Sketch out the upper body.

Below the head, add a few broken, curved lines.

Add the belt and bottom of the suit.

Below the previously drawn lines, add some curved lines as shown.

Depict the legs of the character.

Add two legs using curved lines. One leg is partially covered by the suit.

Draw the character's hands.

On the sides of the torso, add arms using straight and curved lines.

Add details.

Sketch out the elements of the costume and the sword.

Depict the facial features.

Draw the mouth in the form of a short arc, draw large eyes using curved lines.

Color the drawing.

To color the Sasuke, use beige, black, shades of brown, gray and shades of blue.
Traditionally, I have prepared a PDF file for you, which contains a short version of this drawing lesson. Download this file so that you can return to this lesson or complete it with friends at any time convenient for you.