I have prepared for you a lesson on how to draw a violet quickly and easily. In just nine easy steps you will draw this beautiful flower.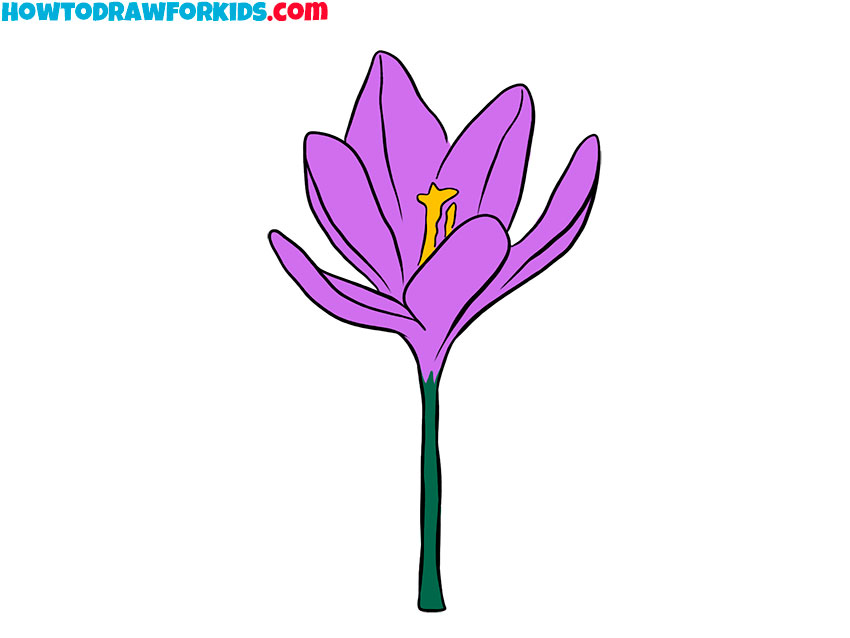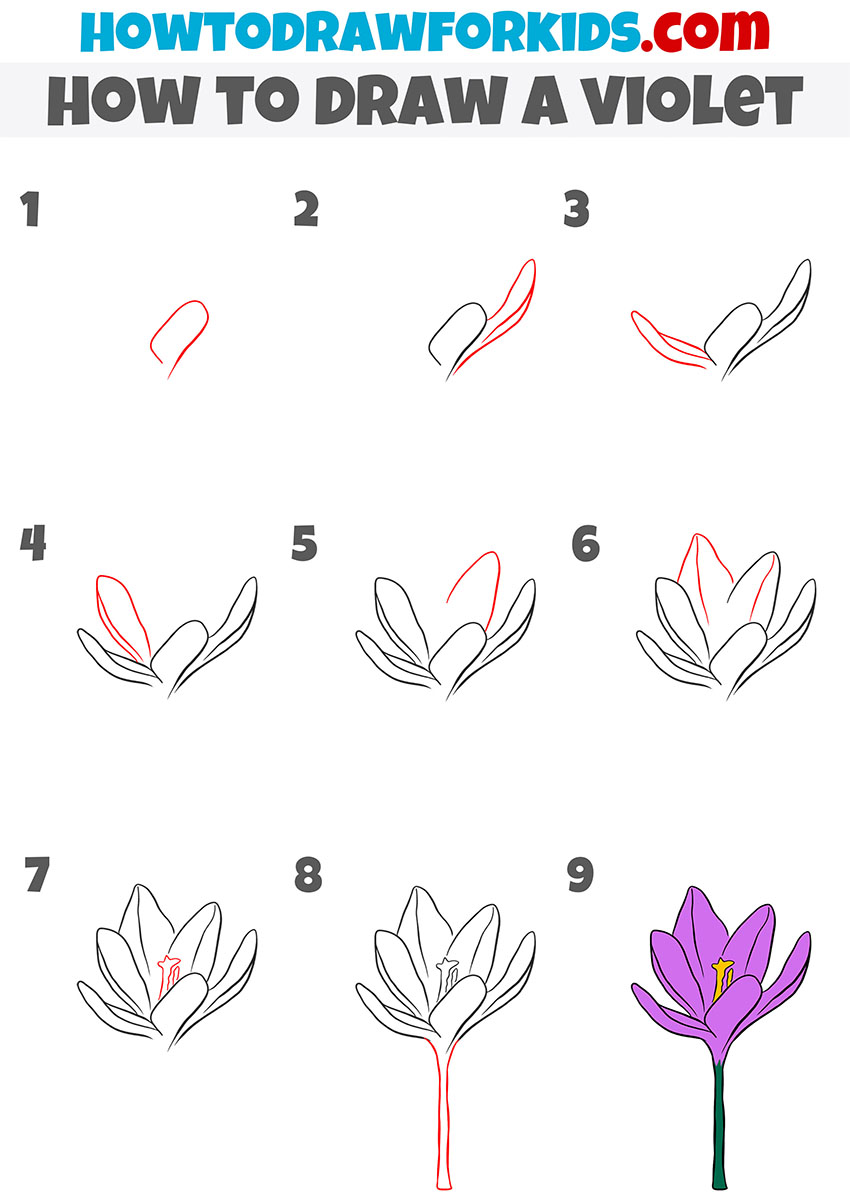 In this lesson you will learn how to draw a violet. This is a beautiful delicate flower that can grow naturally in wildlife and at home.
Many indoor plant lovers grow various varieties of violets. This plant is a true decoration of the interior. Violet comes in different colors – white, pink, lilac, purple.
But most often there is a violet of the same shade as in this picture. The violet flower consists of several small petals. In the center of the flower is a tall stamen. The stem is very thin.
This lesson includes nine simple steps, and any aspiring artist will quickly master this task. Use small hints as you progress through the lesson. Be careful and careful so that you get a beautiful flower.
Materials
Pencil
Paper
Eraser
Coloring supplies
Time needed: 25 minutes.
How to Draw a Violet
Draw one petal.

Depict a smooth rounded line of the same shape as in the example.

Add the second petal.

Draw another petal, but change the shape a little.

Depict the next petal.

On the right side, draw another narrow petal.

Add the petal in another part of the flower.

Continue drawing the petals and add another oval petal.

Draw another petal.

From the other edge, draw a smooth rounded line to make the thin petal.

Sketch out the last petal.

Draw a smooth rounded line between the two petals.

Depict the stamen.

Draw the small stamen in the middle of the flower.

Add the stem.

Draw two straight lines at the bottom of the bud.

Color the violet.

You will need lilac for the bud, yellow for the stamen and green for the stem.
Now I suggest you download a short version of this lesson in PDF format. Rather, download the file and use it at any time, even if there is no Internet access.