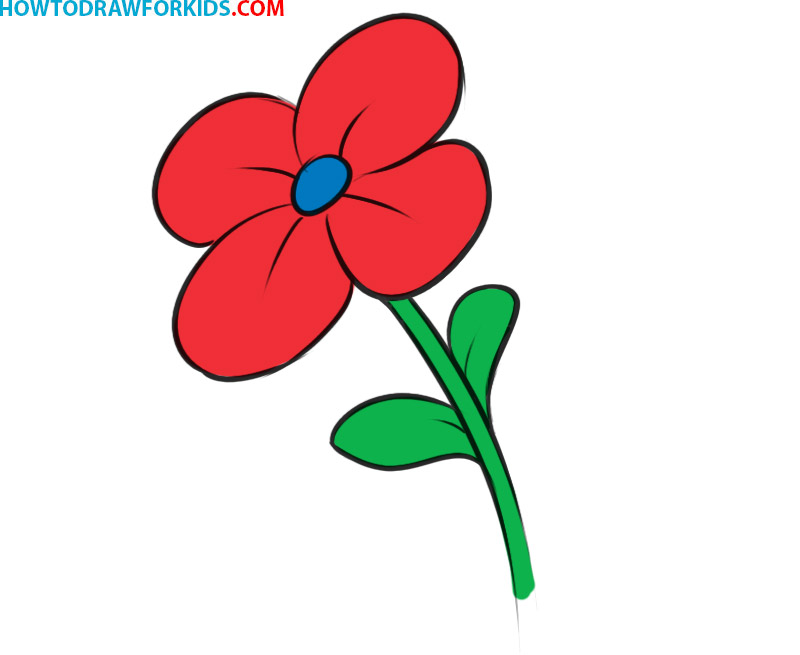 In this incredibly simple drawing instruction, I will show you how to draw a flower for kids.
Earlier, I showed you how to draw a rose. That guide was a little more difficult since the rose itself is a rather complex flower. But today I will show a much easier way to draw a flower.
To draw a flower, you will need a pencil or marker, as well as a sheet of paper. At the very end of the instruction on how to draw a flower for kids, you can use a set of paints, colored pencils, or markers for coloring.
Step 1
So, start by depicting the central part of the flower as a small oval.
Step 2
Now draw the first petal above this small oval.
Step 3
Now draw another petal to the right of the central part.
Step 4
Draw the third petal next to it. All of these petals should be pressed against each other.
Step 5
Now draw the last petal using a large C-shaped line.
Step 6
Draw short lines on each petal. This will add a bit of realism to the flower drawing.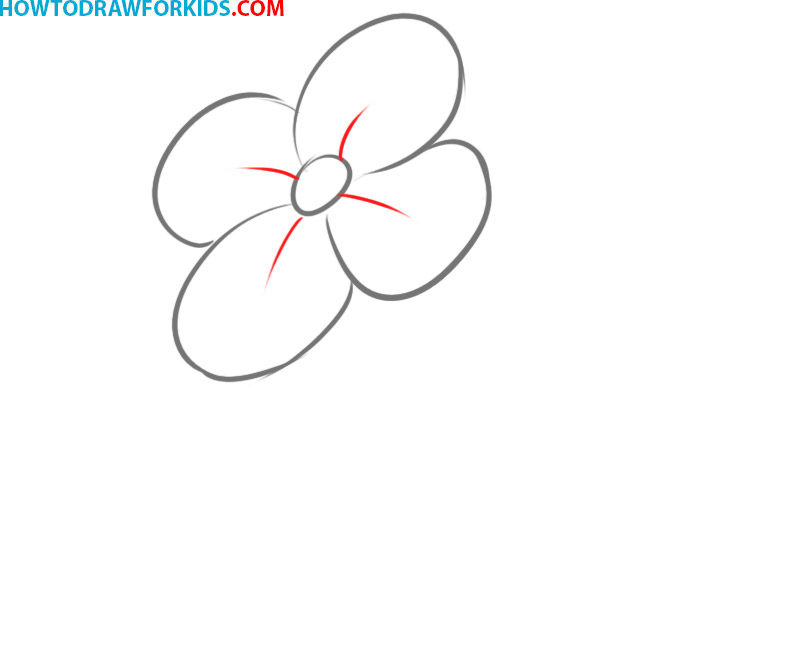 Step 7
Now use two long, slightly curved, parallel lines to draw the stem.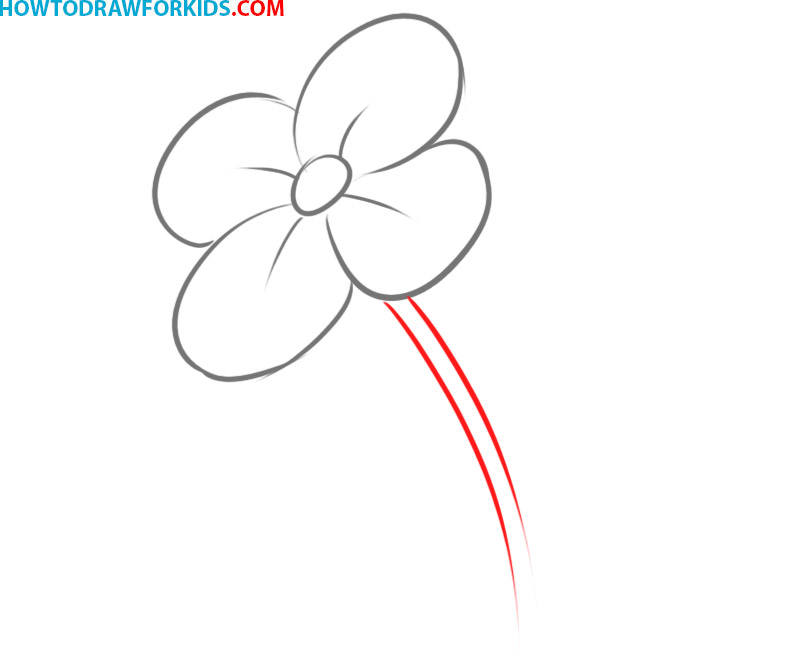 Step 8
Now with a couple of smooth lines depict the leaves. Draw short lines in the center of the leaves.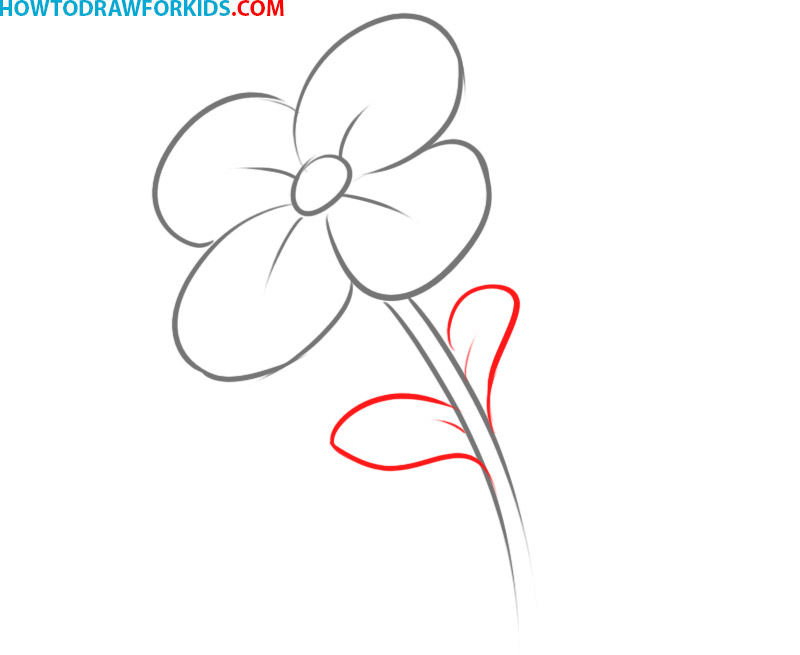 Step 9
I decided to paint the petals red, the central part blue, and the stem with leaves green.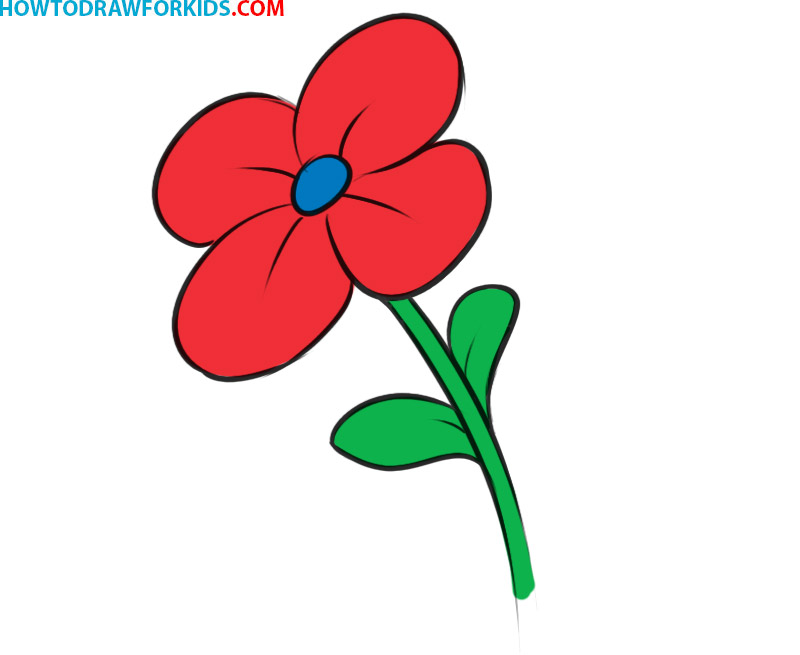 You can add additional layers of petals, depict shadows, and add more leaves. This will complicate the flower drawing and make it even more interesting.
If this instruction on how to draw a flower for kids was interesting, then be sure to visit other instructions on Howtodrawforkids.com. For example, you can draw a whole still life, learning to draw, in addition to the flower, a pear, cheese, and pancakes.