In this drawing lesson, you will learn how to draw a race car step by step. This guide consists of eight simple steps.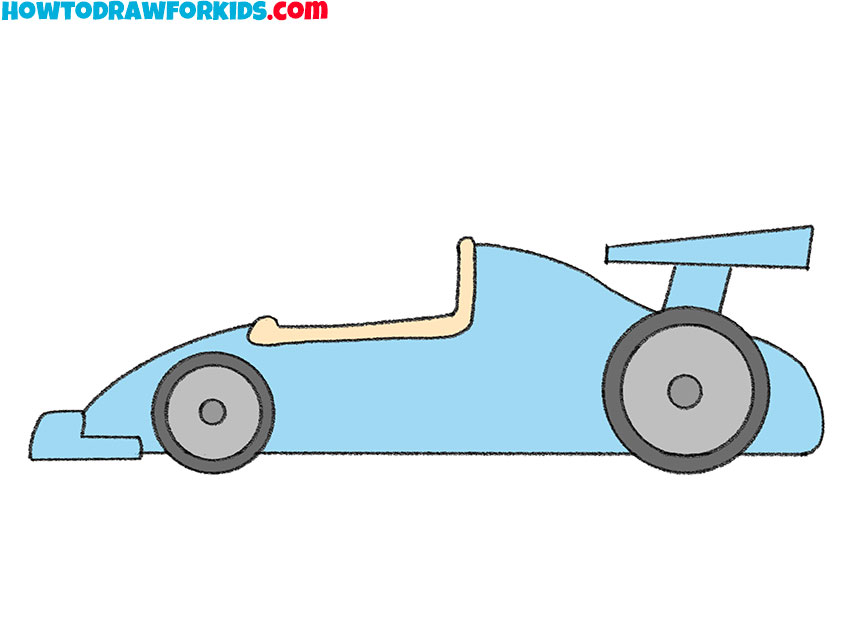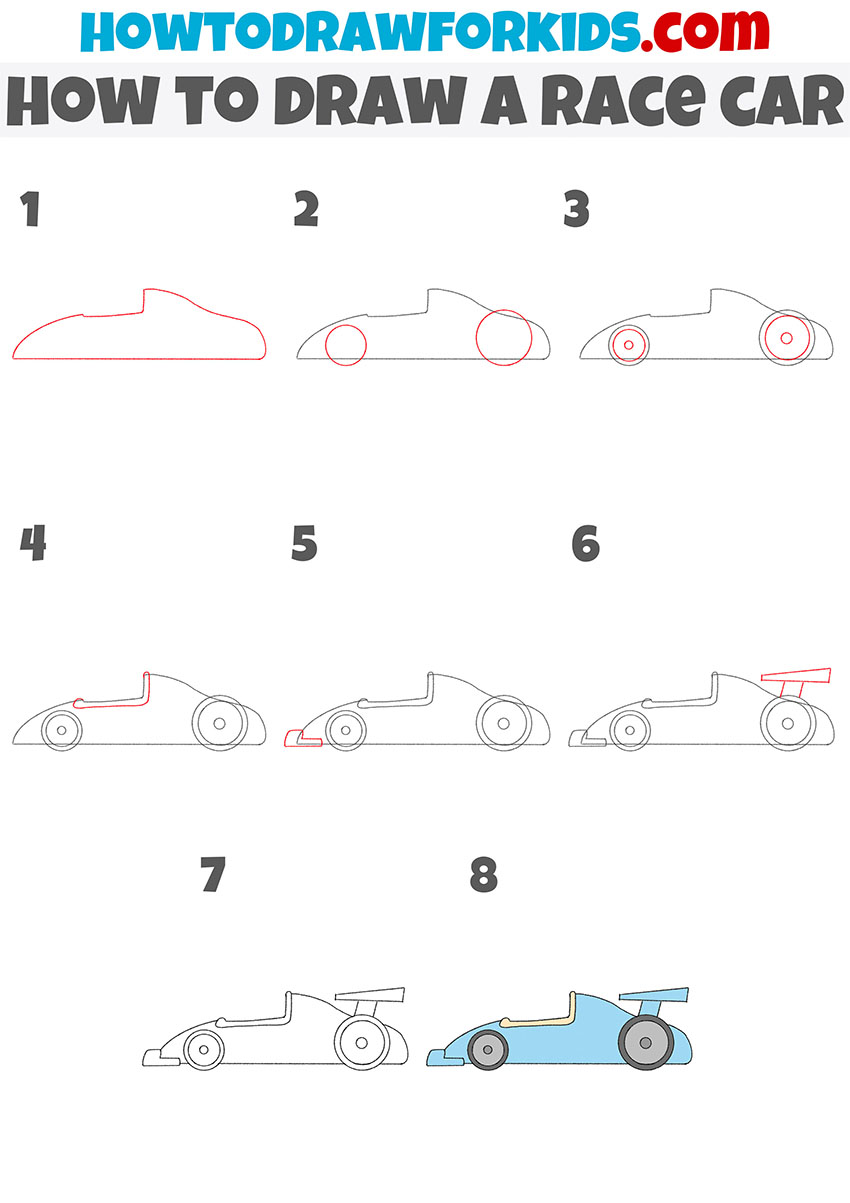 I suggest that you complete a useful and fun drawing lesson, with which you will learn how to draw a race car step by step. This lesson will be very simple, so any novice artist or child can easily handle it.
Surely you have seen race cars many times in various films, cartoons, video games, and perhaps you have met such cars in real life.
One of the well-known and beloved cartoons about race cars are the cartoons "Cars" and "Cars 2", where the characters are various cars, and the main character is a race car with high speed.
You will learn how to draw a race car with this tutorial, you can draw it along with other race cars and paint them in different colors, you can also draw a race car in the background of an urban or natural landscape, or draw it as the main subject of your drawing.
Materials
Pencil
Paper
Eraser
Coloring supplies
Time needed: 30 minutes
How to Draw a Race Car
Draw the outline of the car.

To complete this step, draw a horizontal line and add curved lines above it.

Depict the wheels of the race car.

At the bottom of the outline of the car, draw two wheels as circles of different sizes.

Sketch out the inside of the car wheels.

Inside the previously drawn circle, draw two more circles in each wheel.

Draw the element to the top of the car.

To complete this step, draw one long, curved line as shown.

Add detail to the front of the car.

Using curved lines, draw the detail in the front of the car near the front wheel.

Depict the detail on the back of the car.

Above the rear wheel of the racing car, draw several straight lines of varying lengths.

Correct inaccuracies.

To prepare your drawing for coloring, use the eraser and remove the extra lines.

Color the drawing.

To color the race car, use shades of gray, yellow, and blue.
Don't forget to download the PDF file, which contains a short version of this lesson, as well as additional practice materials to help you complete it.