You will really like the lesson on how to draw Sailor Moon. This step-by-step guide contains nine very simple steps.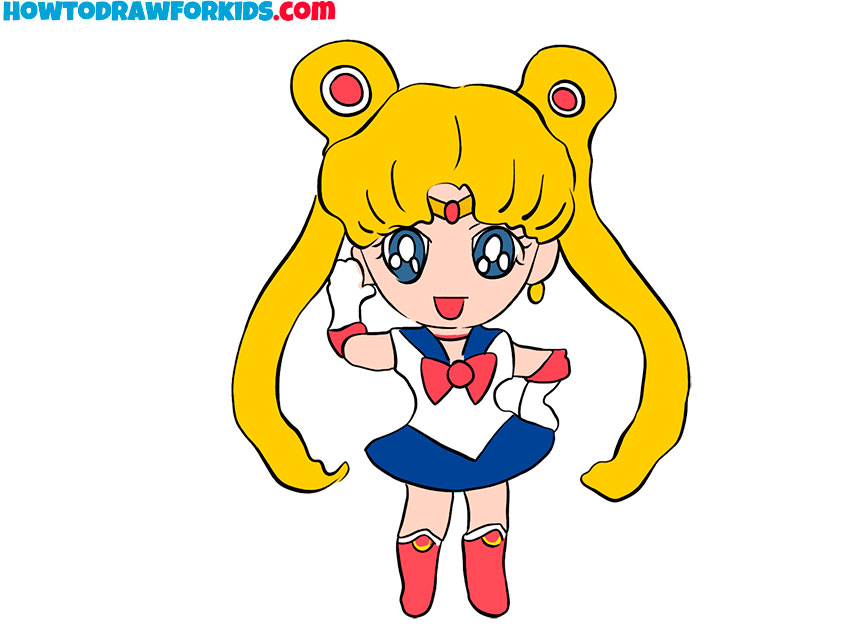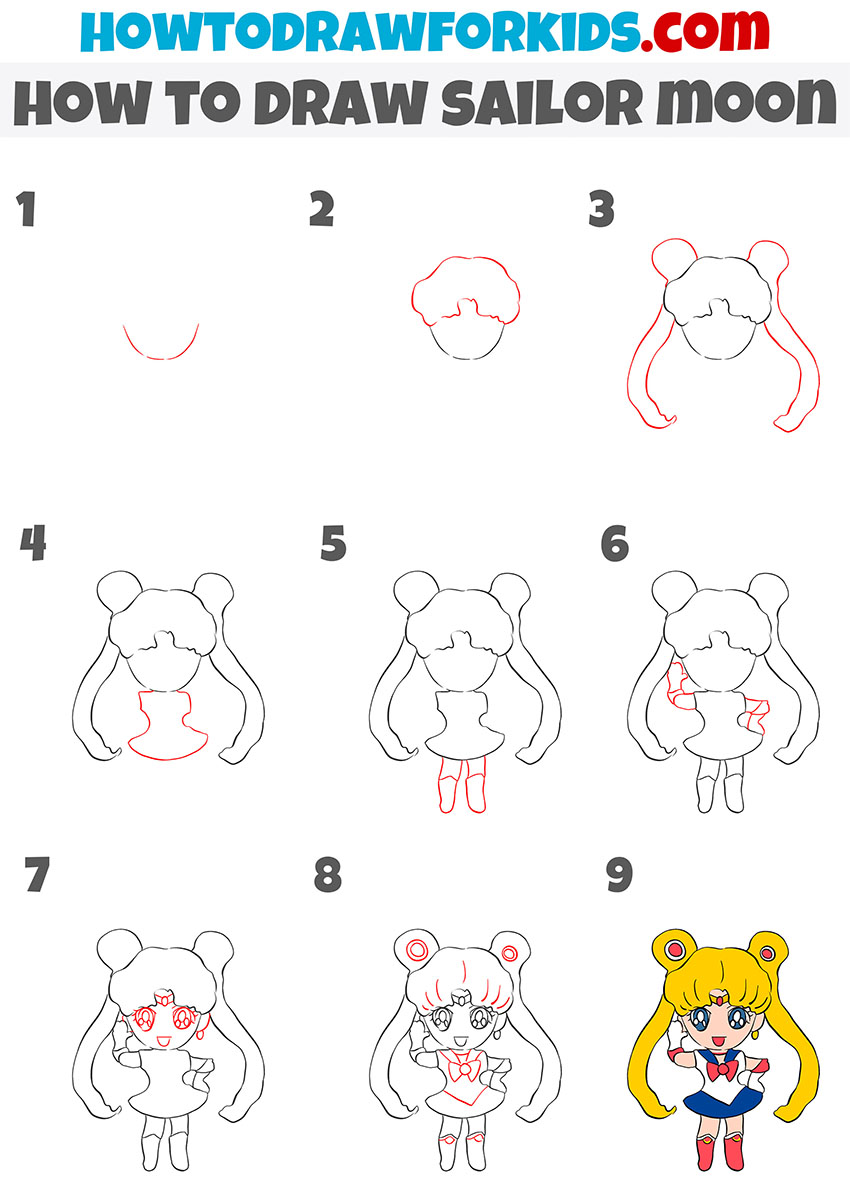 Now you will learn how to draw Sailor Moon. This is a beautiful warrior from the Japanese TV series. Hope all anime lovers enjoy this tutorial. Even if you are not fond of anime series, you will still enjoy this lesson, and you will gain useful drawing skills.
Sailor Moon has beautiful long hair and cute features. She used to be an ordinary girl until she met a talking cat. The cat helped the girl acquire extraordinary abilities to fight evil and protect the Earth and the entire Universe.
Let's take a look at the features of drawing anime characters. Please note that the head is larger than the torso, the arms and legs are small, the eyes are very expressive, the mouth and nose are small, the face is in the shape of a triangle and is pointed downward. You must depict all these distinctive features in your drawing.
Materials
Pencil
Paper
Eraser
Coloring supplies
Time needed: 30 minutes.
How to Draw Sailor Moon
Draw an oval for the face.

Depict a smooth rounded line in the same shape as in the example.

Add the top of the head.

Draw the outline of the hair using a freeform wavy line.

Depict the side strands of the hair.

Sketch out the rest of the hair with smooth, rounded lines.

Sketch out the dress.

Draw the short dress with smooth lines. Maintain proportions.

Depict the legs.

Draw small legs below the dress and outline the outline of the boots.

Add the arms.

The arms are small. One hand is turned down, the other up. Add the outline of the gloves.

Depict the elements of the face.

Sketch out the nose, mouth, big eyes, add highlights. Draw the ears and forehead decoration.

Add details.

Detail the clothes and shoes, add embellishments on the hair and hair strands.

Color the drawing.

For coloring, use the brightest colors – pink, blue and yellow.
I have prepared a PDF that contains a summary of this tutorial. This is for your convenience. This way, you can return to this tutorial at any time, even without an internet connection.