In this lesson, I want to tell you and show you in detail how to draw a scythe. This lesson will be useful for any aspiring artist.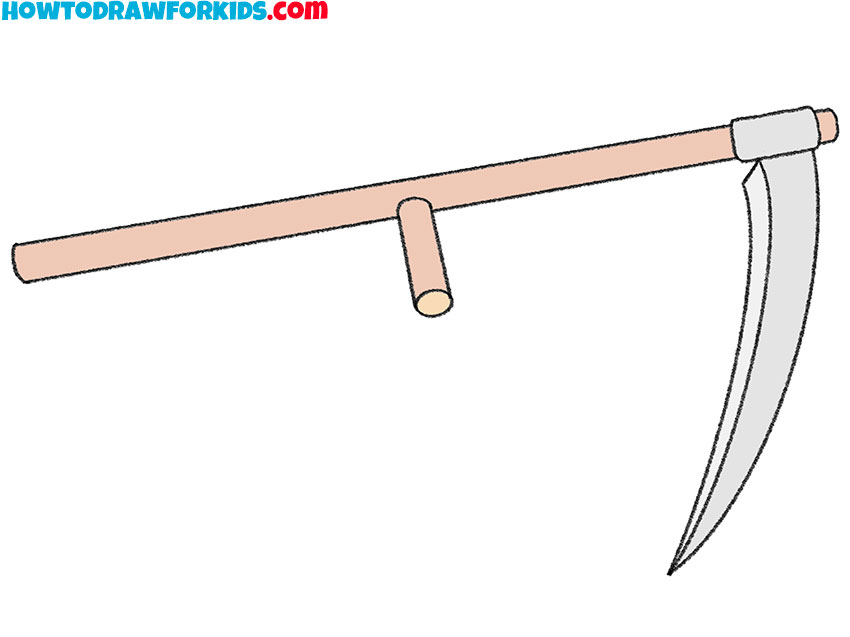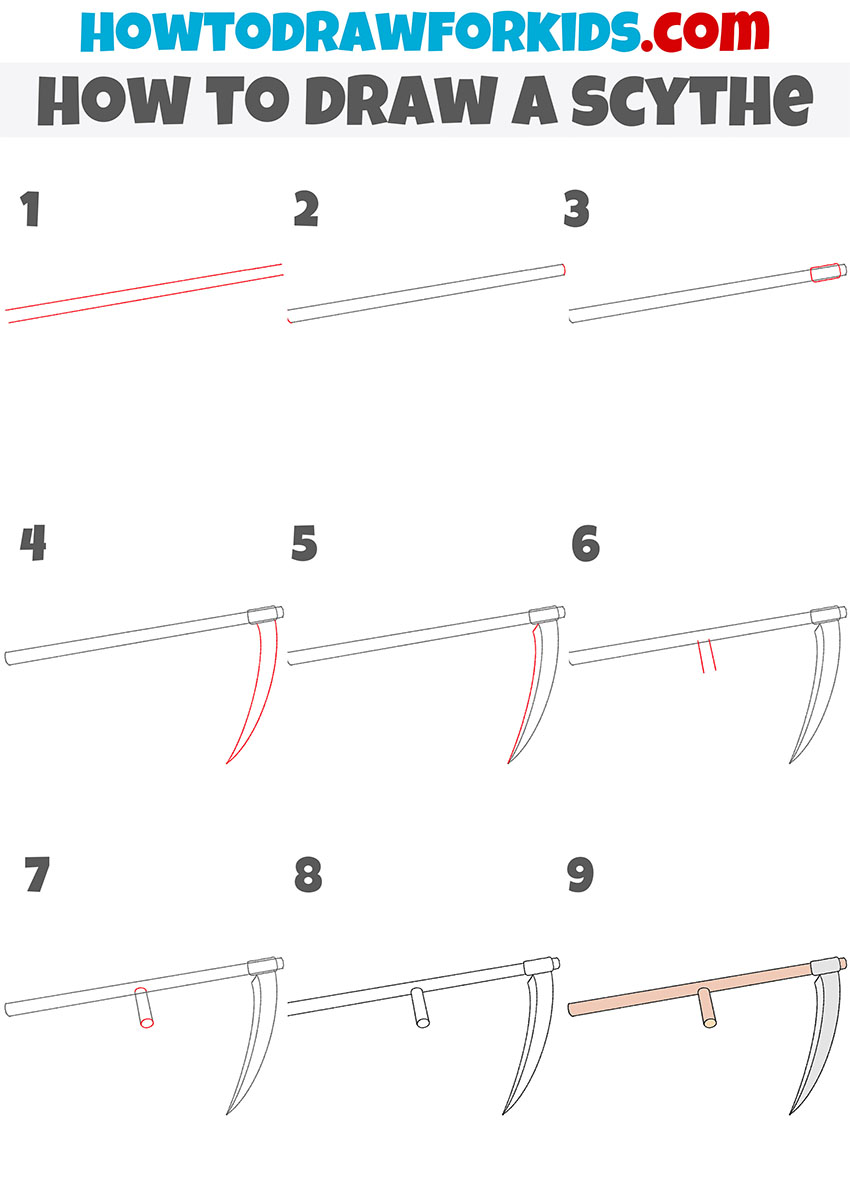 I am glad that you are interested in the lessons presented on this site, and now I want to bring to your attention a simple step-by-step guide on how to draw a scythe. I tried to make the instructions as clear and accessible as possible so that any beginner artist can quickly cope with this creative task.
The scythe is an agricultural hand tool that is designed for mowing grass. The hand scythe consists of several simple elements. The scythe has a long wooden handle, a sharp metal blade that is slightly bent inwards. There is a small grip in the middle part of the handle for comfortable holding of this tool.
I am sure that with the help of my simple instructions you will quickly and easily draw all the elements of the scythe. You only need to be attentive and careful. Check if you have all the art supplies at the ready and start this fun tutorial.
Materials
Pencil
Paper
Eraser
Coloring supplies
Time needed: 30 minutes.
How to Draw a Scythe
Draw the wooden handle.

Depict two straight lines at some distance from each other.

Depict the ends of the handle.

Draw connecting lines on the sides to end up with a closed loop.

Add the blade mount.

At one end of the wooden stick, add a small rectangle.

Sketch out the blade.

With the help of smooth curved lines depict the long, pointed blade.

Draw the bottom of the blade.

Depict another smooth line along the lower edge of the blade.

Add the sides of the handle.

Approximately in the middle of the scythe, draw two small transverse lines.

Draw the handle ends.

Depict an oval on one side of the handle, draw a semicircular line on the other side.

Correct inaccuracies.

Take the eraser and carefully erase the extra lines on your drawing.

Color the drawing.

Color the blade light gray, and color the wooden handle brown.
If you want to always have access to this lesson, then download the PDF file that I have prepared especially for your convenience. In this file you will find a brief instruction and additional training materials.