How to Draw a Boston Terrier
Boston Terrier Drawing Tutorial in a Very Simple Style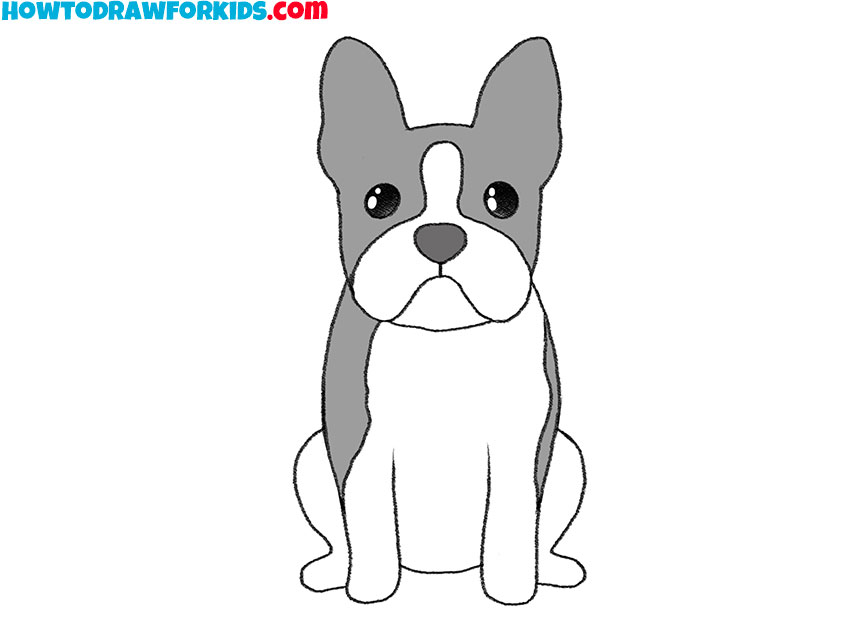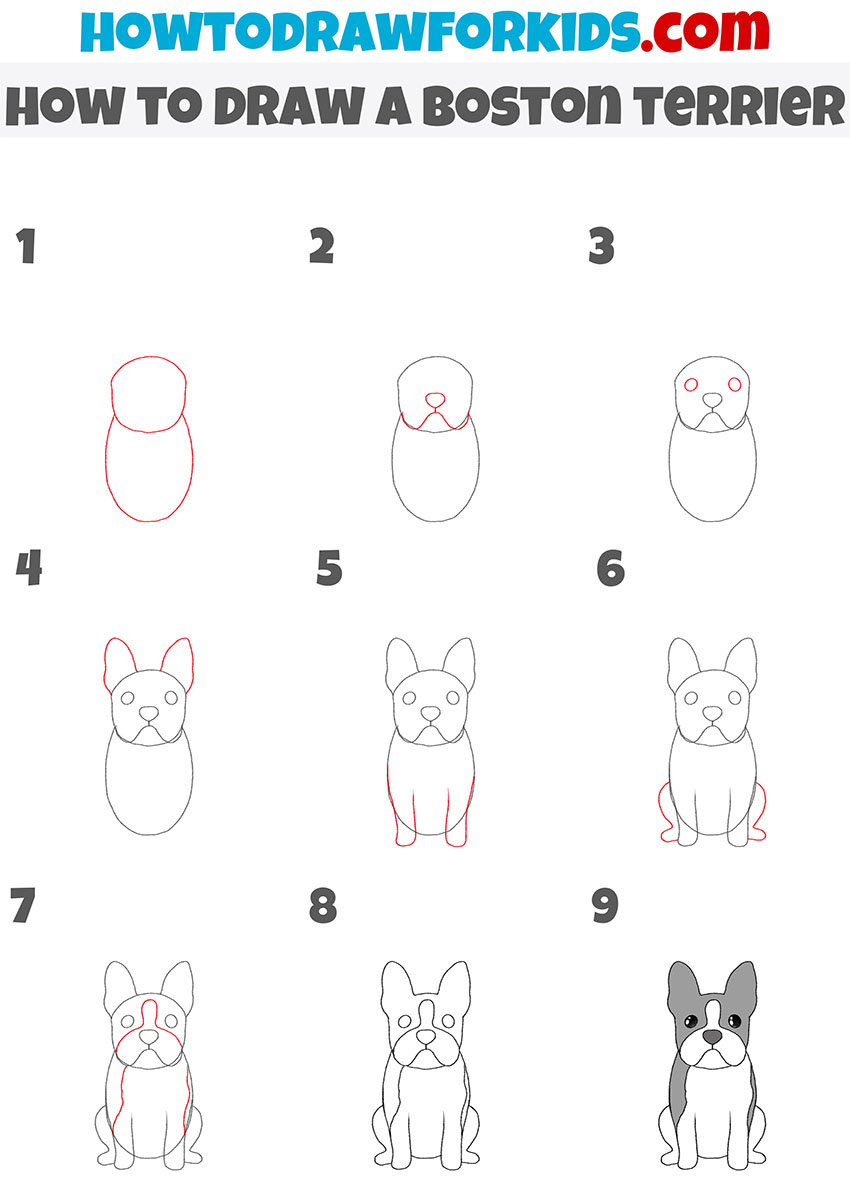 If you want to learn how to draw different breeds of dogs, then be sure to follow the lesson on how to draw a Boston Terrier. The picture shows a small dog with a strong build.
The Boston Terrier has a flattened muzzle, erect ears and a short fur. The head is square, the forehead is wide. Color black and white. With the help of a simple instruction, you will easily draw a Boston Terrier and get an excellent result.
Check if you have all the art supplies at the ready, and you can start an exciting creative work.
Materials
Pencil
Paper
Eraser
Coloring supplies
Time needed: 30 minutes
How to Draw a Boston Terrier
Draw the head and torso.

First draw the head and then add the small torso with a smooth line.

Depict the bottom of the muzzle.

At the bottom of the head, draw smooth curved lines and draw the nose.

Add the eyes.

Draw two large round eyes on the sides of the head.

Sketch out the ears.

Draw the large erect ears with smooth lines.

Draw the front paws.

In the lower part of the body, depict two short front legs that are widely spaced.

Depict the hind legs.

Draw two hind legs on the sides of the body in a sitting position.

Detail the color.

With smooth lines, mark the outline where the color of the fur will differ.

Correct inaccuracies.

Take the eraser and carefully remove all the extra lines in your drawing.

Color the drawing.

For coloring, you will need dark gray and black.
It was a fascinating lesson on how to draw a Boston Terrier. Write what other dog breeds you want to learn how to draw. I will definitely take into account your wishes when compiling new drawing lessons. Don't forget to download the PDF file that I have prepared especially for your convenience. The file contains all the useful information about this lesson and additional training materials.