In this drawing lesson, you will learn how to draw a flag step by step. This lesson consists of nine simple steps.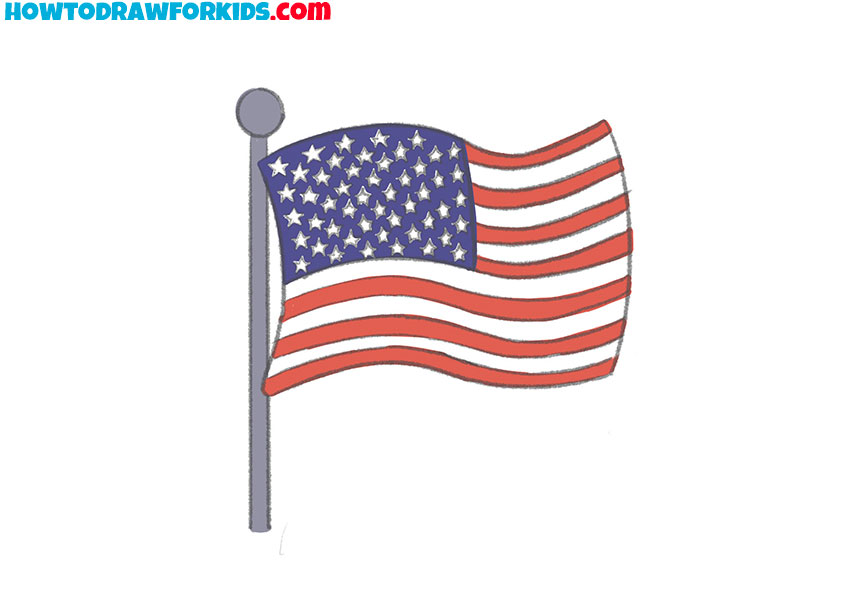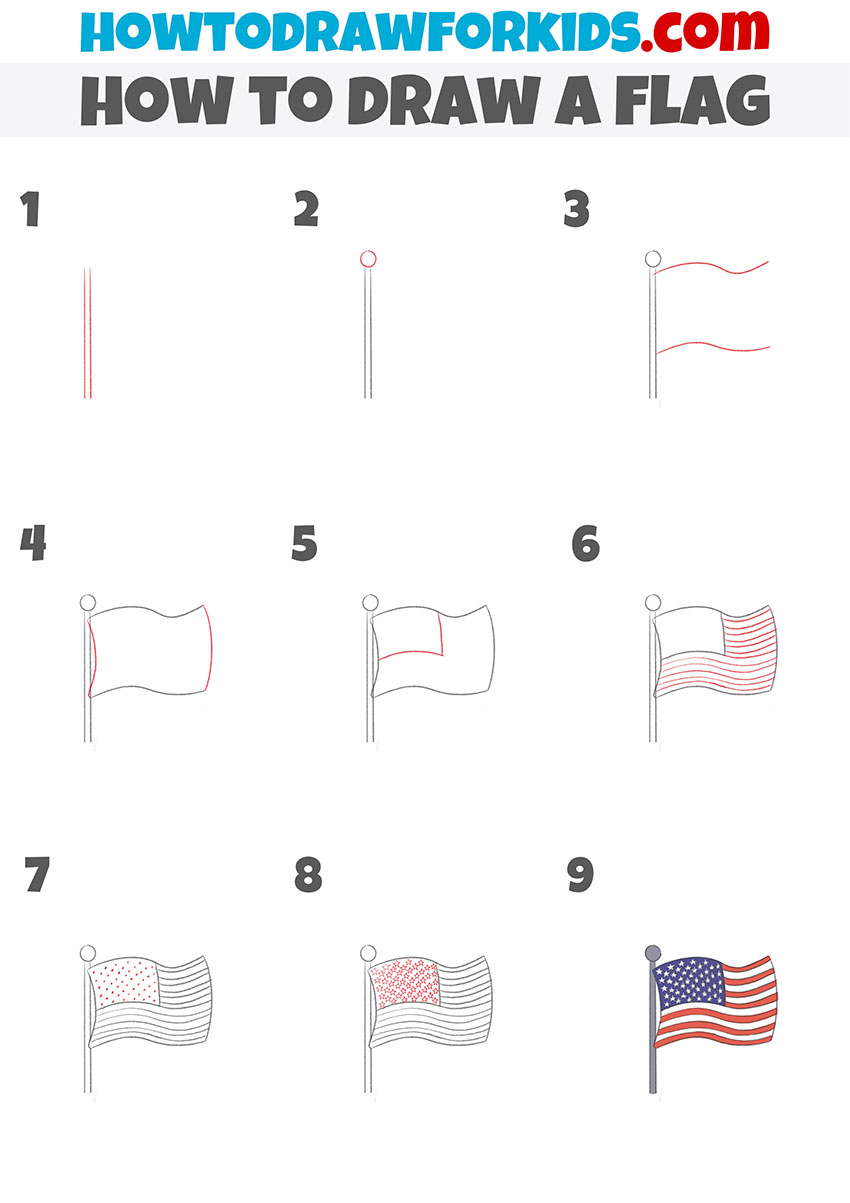 I suggest you complete this interesting drawing lesson, in which you will learn how to draw a flag step by step. This drawing lesson is sure to help you improve your artistic skills. You can easily follow this step-by-step instruction, even if you are an aspiring artist or a child and do not have much experience in drawing.
The flag is the official distinguishing sign of the state, which is a one-color or multicolor panel with a coat of arms or emblem. I am sure that you have seen the flags of various states many times.
In this drawing lesson, you will depict the flag of the United States of America. The US flag consists of thirteen horizontal, alternating red and white stripes. Sequential alternation starts and ends in red.
In the upper left part of the cloth there is a blue rectangular figure with fifty five-pointed white stars. The applied stars are equal to the number of states that make up the state.
Materials
Pencil
Paper
Eraser
Coloring supplies
Time needed: 30 minutes
How to Draw a Flag
Draw the flagpole.

To complete the step, depict two identical straight vertical parallel lines.

Add an element at the top of the flagpole.

At the top of the previously drawn straight lines, draw one circle.

Depict the top and bottom of the flag.

Now you need to draw two wavy lines as shown in the picture.

Finish drawing the outline of the flag.

Connect the ends of the previously drawn wavy lines with two arcs of different sizes.

Add an element inside the flag.

Sketch out two curved lines inside the previously drawn outline of the flag.

Depict the stripes on the flag.

Now you should add many curved lines as shown in the picture.

Sketch out the markup.

To indicate the location of the stars, draw the set of dots inside the rectangle.

Draw the stars.

On the places of the previously drawn points, draw the same stars, as shown in the figure.

Color the drawing.

To color the flag, use blue, red, and gray.
If you liked this tutorial, you can share it with your friends and also leave your comment. For your convenience, I have prepared a PDF file in which you can find a short version of this tutorial and additional useful materials for completing it. Download this file to return to the lesson at any time.