How to Draw a Police Officer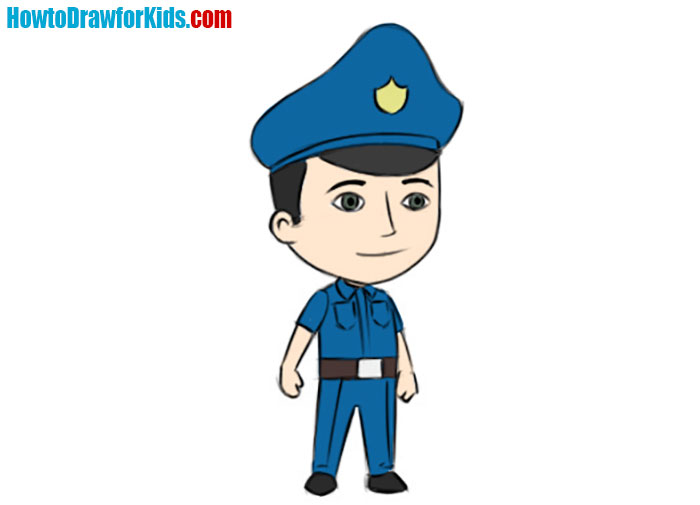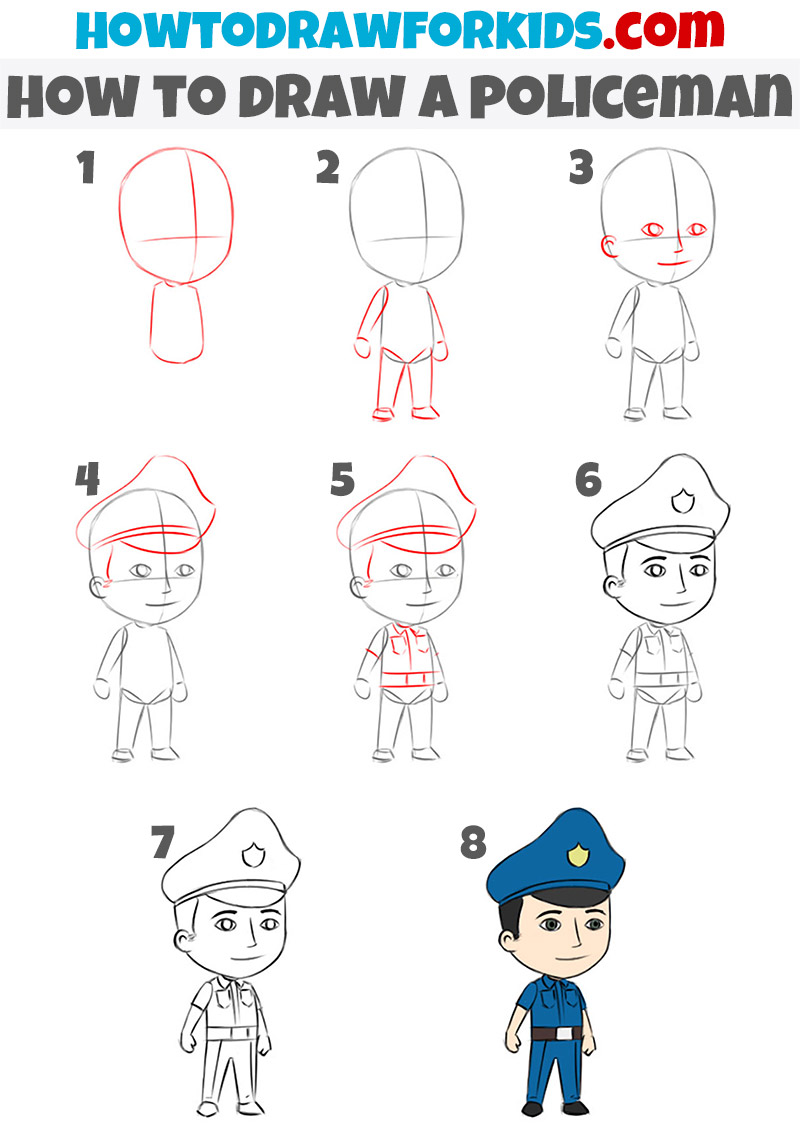 In this super simple cartoon drawing instruction, I will show you how to draw a police officer.
Police officers are an important part of the state. These brave persons protect our peace and make our lives safe.
As you can imagine, all people are drawn the same way. On the pages of Howtodrawforkids.com, I show how to draw people in the most simplified form, and in this instruction on how to draw a policeman for kids, everything will also be unrealistically simple.
To proceed to the instruction on how to draw a police officer for kids, you will need a pencil or marker, as well as a sheet of paper. At the very end of the work, you can use a set of colored pencils or markers for coloring.
Step 1
Start by drawing a head and a small torso. Don't forget to portray the lines on the face.
Step 2
Now depict the arms at the top of the torso and the legs at the lower part of the torso.
Step 3
Now draw the details of the face, using the construction lines created in the first stage.
Step 4
To show that this man is a police officer, depict a police cap on his head.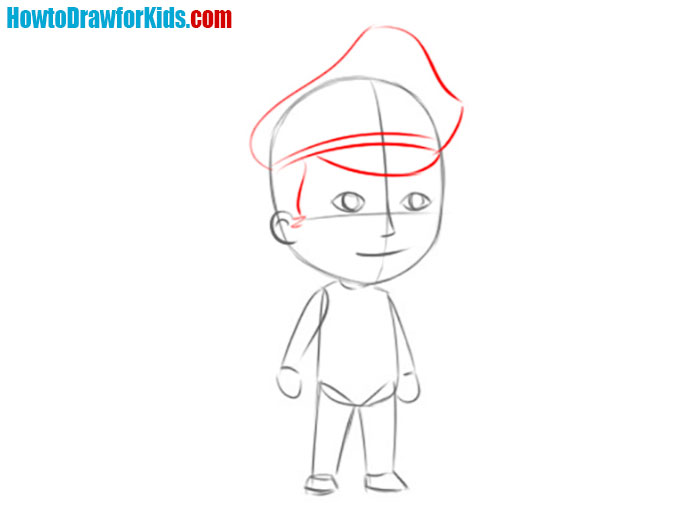 Step 5
Now go to the body and draw the details of the shirt and belt.
Step 6
To give the policeman's head a finished look, get rid of all the construction lines, and darken the necessary lines.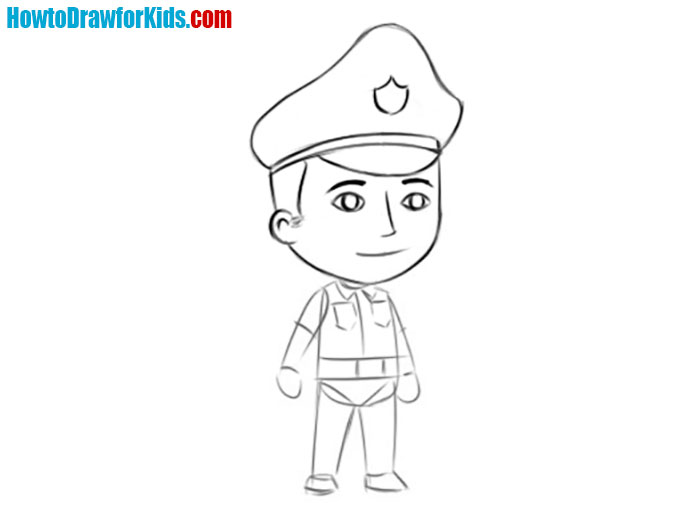 Step 7
Repeat the same operations with the torso and the police officer drawing is complete.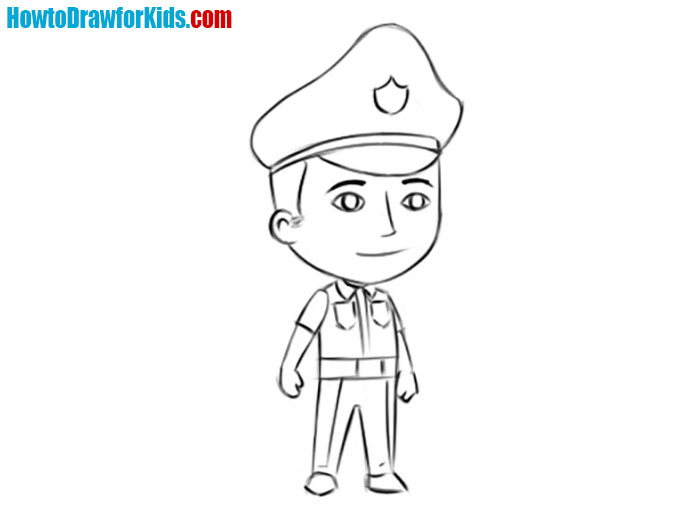 Step 8
I painted the police suit blue. But you can use black or sand. These are the most common colors in police clothing.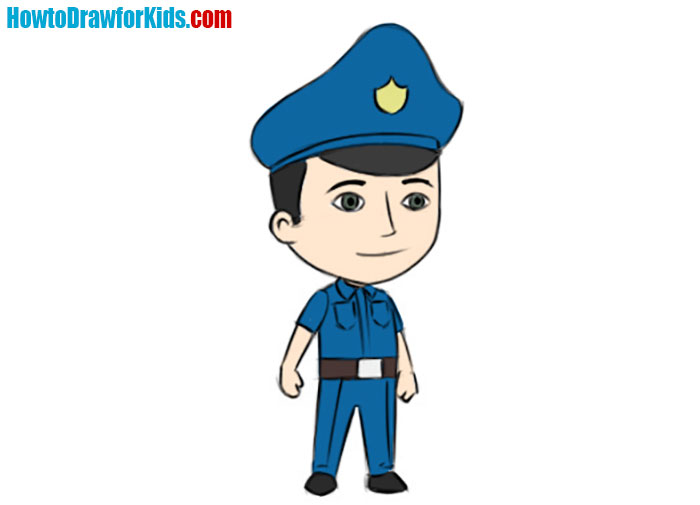 To make your police officer drawing even more interesting, try adding shadows and some details.
Share this instruction on how to draw a police officer for kids with your friends and subscribe to Howtodrawforkids.com in social networks so as not to miss updates.