In this guide, I will tell you how to draw hair. These are a few basic steps that you can use to draw many different hairstyles for your taste.
Step 1
First, I outline the bottom outline of the bangs. If you have any other hairstyle in mind, just draw the bottom edge of this hairstyle. Use light strokes with minimal pencil pressure.
Step 2
Add a few more lines upward. In our case, this will form the hair parting. As you can see, it looks like two straight lines and a small distance between them.
Step 3
In this step, I will draw a section of hair that is located in the temporal region closest to us. It is a rounded shape with one pointed end pointing downward.
Step 4
Now I will draw a long smooth line that will connect the parietal part of the hair and the edge of the bangs from the first step. If you chose a different hairstyle, just draw the right side of that hairstyle.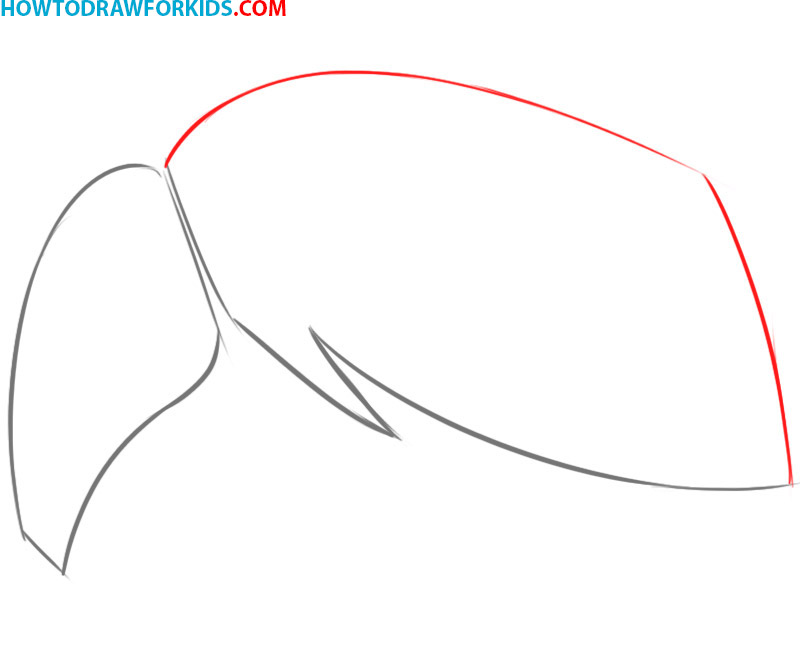 Step 5
The last step before working with colors is to add an area of hair that is located on the temporal region farther from us. This figure looks small because of the perspective.
Step 6
Hair color is a very individual thing. We decided to choose a light brown color. You can choose any color according to your imagination.
So we did a great job. I hope that our guide on how to draw hair was useful to you. We are waiting for your feedback and your questions!