I suggest you complete a new, interesting lesson in which I will show in detail how to draw a pickle. This tutorial is for beginners.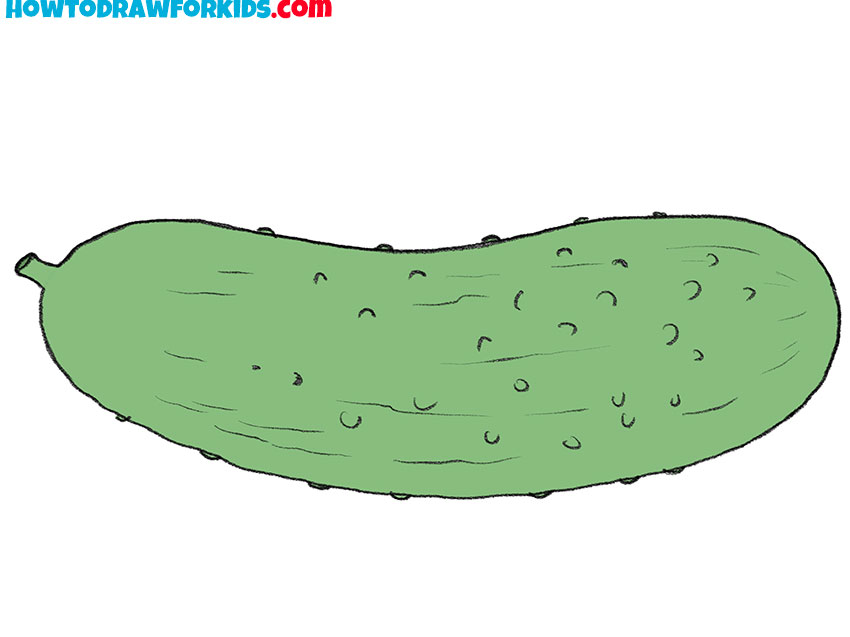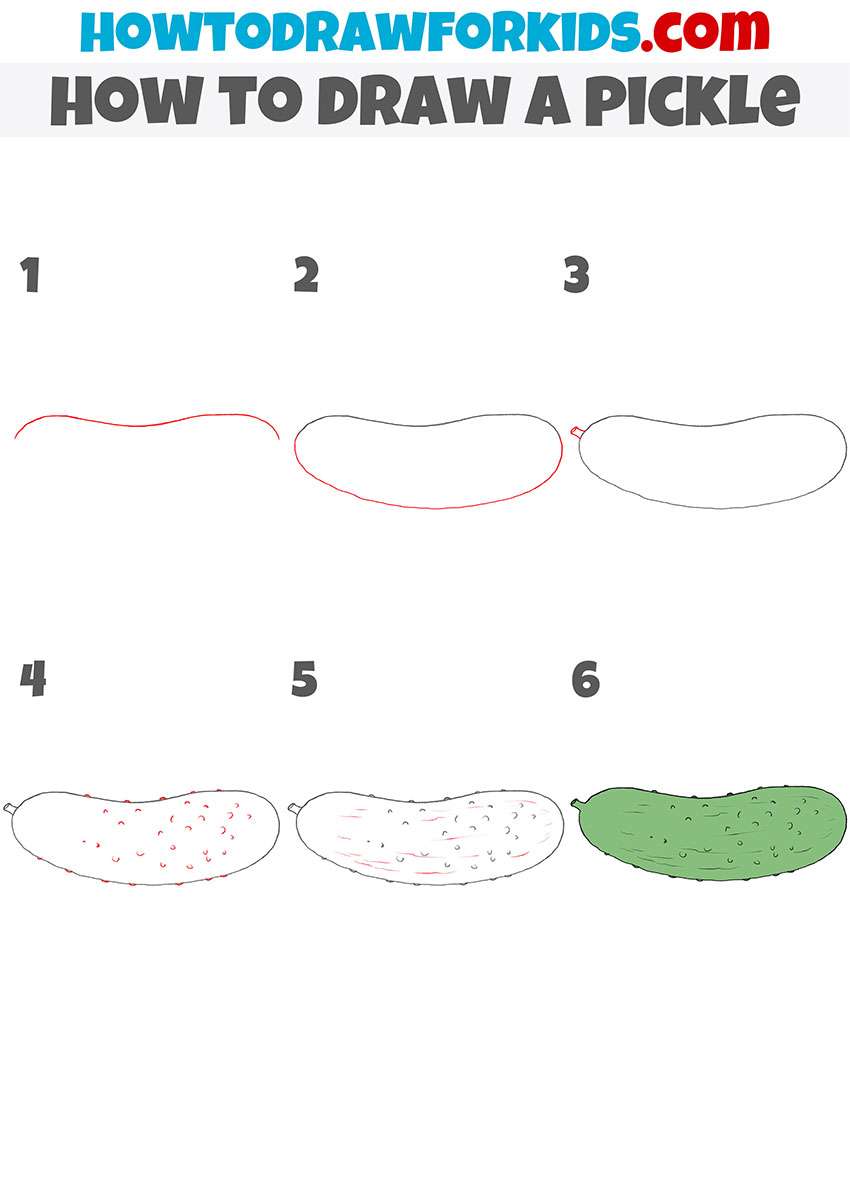 Drawing vegetables is a fun and interesting activity, and now I suggest you complete an interesting and useful lesson in which you will learn how to draw a pickle.
This is a very tasty vegetable that can be eaten in its natural form or added to salads. Cucumber will be a great addition to many dishes.
Surely you like to eat delicious crispy cucumbers, and it will be interesting for you to draw this vegetable.
In fact, drawing a pickled cucumber is very simple, and soon you will see for yourself.
This will require your ability to make smooth curved lines. The cucumber has a rounded, slightly curved shape. First you have to draw the outer contour and then add all the small steel elements.
Materials
Pencil
Paper
Eraser
Coloring supplies
Time needed: 25 minutes.
How to Draw a Pickle
Draw the top of the pickle.

Sketch out a smooth curved line.

Add the bottom of the pickle.

Continue the lines to make the closed path. Try to correctly depict the shape of the pickle.

Sketch out the stem.

On the left side, draw the short stem.

Depict the thorns.

On the surface of the pickle, add the small spines in short, curved strokes.

Detail the surface of the pickle.

Depict thin lines to draw an uneven surface.

Color the pickle.

Use green. You can add shadows and highlights if you want the pickle to look more realistic.
For your convenience, I have previously created a PDF file with a short version of the lesson. If you save this file, you can return to the lesson at any time and repeat it, even if there is no Internet access.