How to Draw Perry the Platypus
Learn how to draw Perry the Platypus in just nine easy steps. Start this lesson and get very useful skills!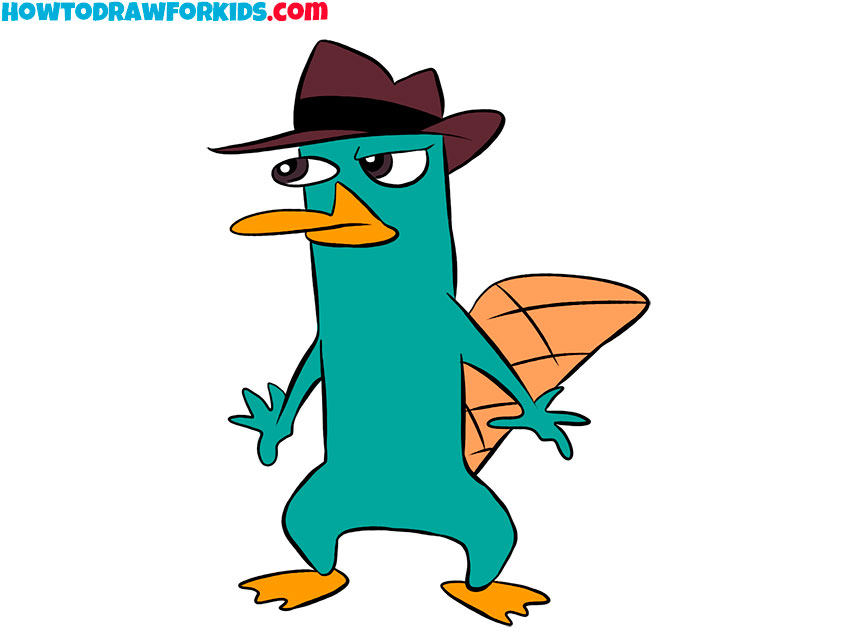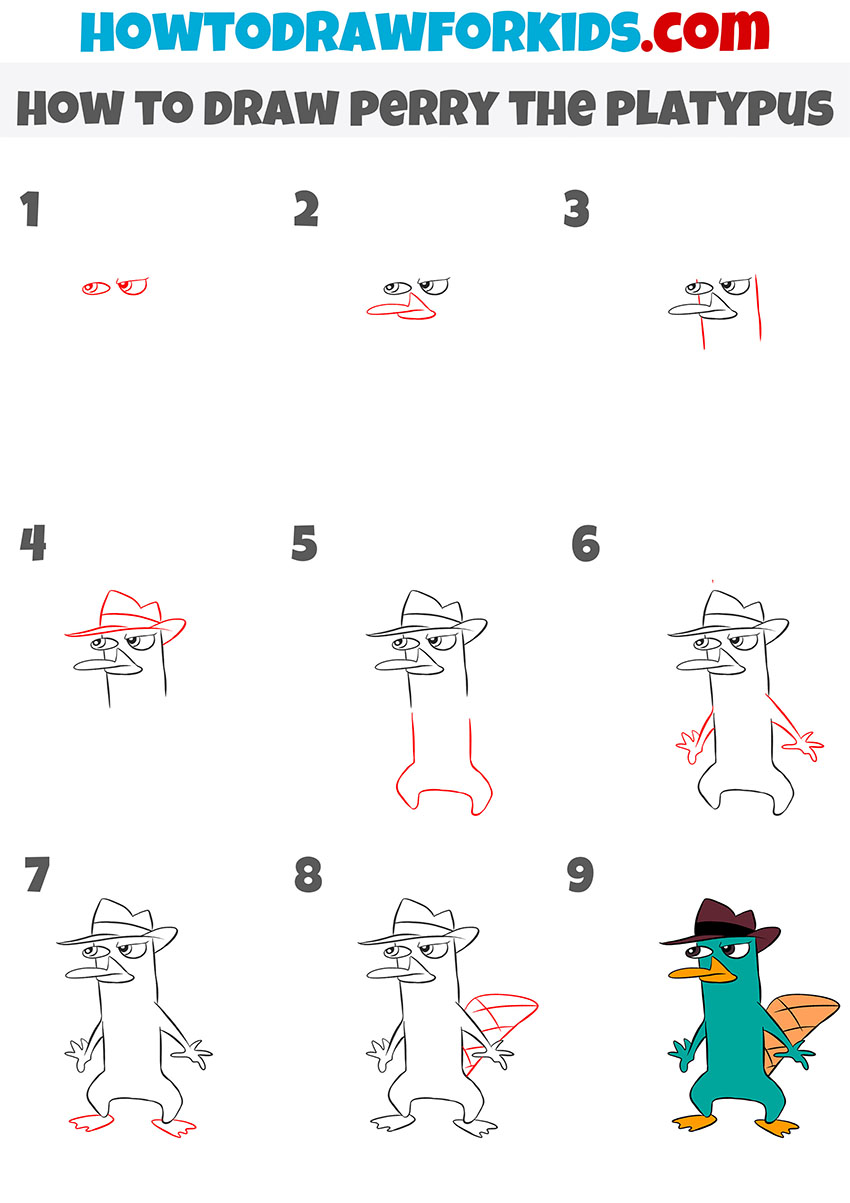 In this lesson, I will show you in detail how to draw Perry the Platypus. This is the character of the animated series Phineas and Ferb. In the cartoon, the domestic platypus is presented as a secret agent. This character leads a double life.
At home, Perry the Platypus masterfully portrays a stupid animal and at the same time perfectly copes with the role of a spy. Perry the platypus has an unusual turquoise color, this bird has a hat on its head. The platypus is bold and self-confident.
The body of Perry the Platypus consists of simple geometric shapes. You can easily draw this character if you follow the instructions carefully and use small hints at each step. I think you will be happy to draw this funny character and have a good time.
Materials
Pencil
Paper
Eraser
Coloring supplies
Time needed: 30 minutes
How to Draw Perry the Platypus
Draw the eyes.

Here the Platypus Perry has an attentive, focused look.

Depict the beak.

Using a few smooth rounded lines, draw the beak of the same shape as in the example.

Add the outline of the head.

Draw two straight lines along the sides.

Sketch out the hat.

Draw the small brim hat on the head. The top of the hat has a pointed outline.

Depict the torso.

Draw straight lines down from the head and add the outline of the legs.

Draw the arms.

The arms are very thin and placed in different directions. On each hand draw small fingers.

Sketch out the feet.

Draw small feet on each leg.

Depict the tail.

With a smooth line, mark the outline of the tail and add several transverse lines inside.

Color the drawing.

You will need turquoise, dark brown, and orange.
Perry the Platypus is ready! For your convenience, I have prepared a PDF file that contains a short version of the walkthrough and additional useful tools. Save this file so that the drawing lesson is always available to you.