As a child, I always liked to watch cartoons about dogs. Let's go through this lesson with you today and learn how to draw a cartoon dog.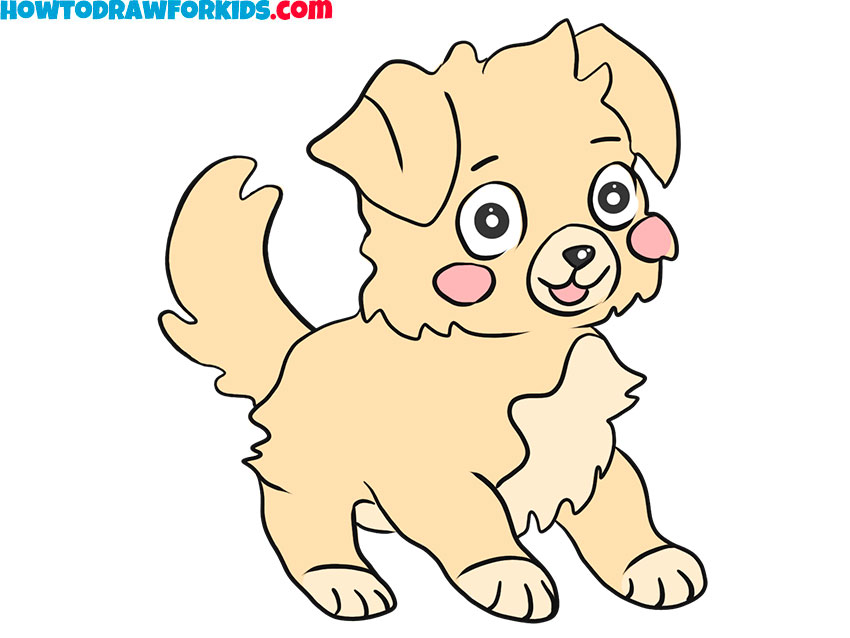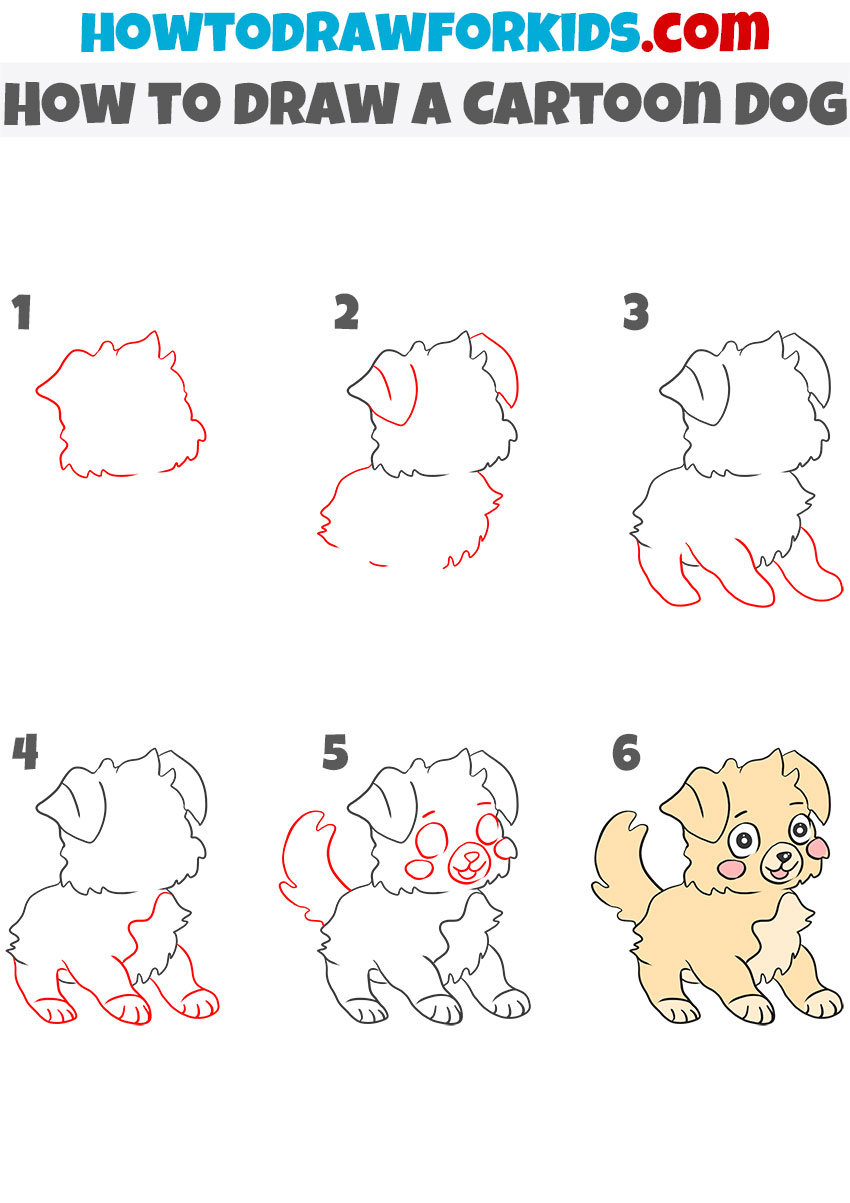 Let's continue the theme of cartoon characters. In this tutorial, I suggest you draw a cartoon dog. This is a cute little puppy. It has short legs, large eyes, and drooping ears. The puppy is curious, funny, and loves to play, like all puppies. This is evidenced by his posture. It looks like he's preparing to jump. Try to draw him in exactly this position.
This cartoon dog drawing lesson will be as simple as all the previous instructions. The basic steps for drawing a cartoon dog will be shown here. Follow all the stages in sequence, and do not be upset if the dog differs from the one in the example.
As you can see from the picture, this little puppy has a thick coat, but it is not necessary to exactly follow the contour of the coat. This lesson allows a slight difference from the example. Therefore, focus on the proportions of the body and the position of the paws, and the drawing of the fur can be arbitrary.
So, prepare all the necessary supplies and start drawing.
Materials
Pencil
Paper
Eraser
Coloring supplies
Time needed: 15 minutes.
How to Draw a Cartoon Dog
Draw the head.

The contour of the head is uneven because the dog is fluffy.

Draw the torso and ears.

Add some smooth lines for the ears and make the outline of the torso with jagged outlines.

Draw the paws.

The position of the paws should be the same as in the example.

Select the spot on the chest and add the toes.

The spot is uneven. Draw some short lines for the fingers.

Draw the tail and muzzle.

Add the eyes, nose, mouth and cheeks, and eyebrows. The tail is fluffy and raised upward.

Color the dog drawing.

You can color the dog as in the example or choose the colors yourself.
Now the cartoon dog drawing is ready and you can evaluate it. Hope you tried very hard and are now happy with the result. I suggest you come up with an environment for a cartoon dog. For example, you can paint green grass and flowers or objects around the dog. Add some objects and make the drawing very bright and rich.
I have prepared a PDF file of this tutorial especially for you. Download it and you will have access to additional materials for this lesson at any time.