Today you will learn how to draw a catfish in nine steps quickly and easily. Start this guide and get very useful skills.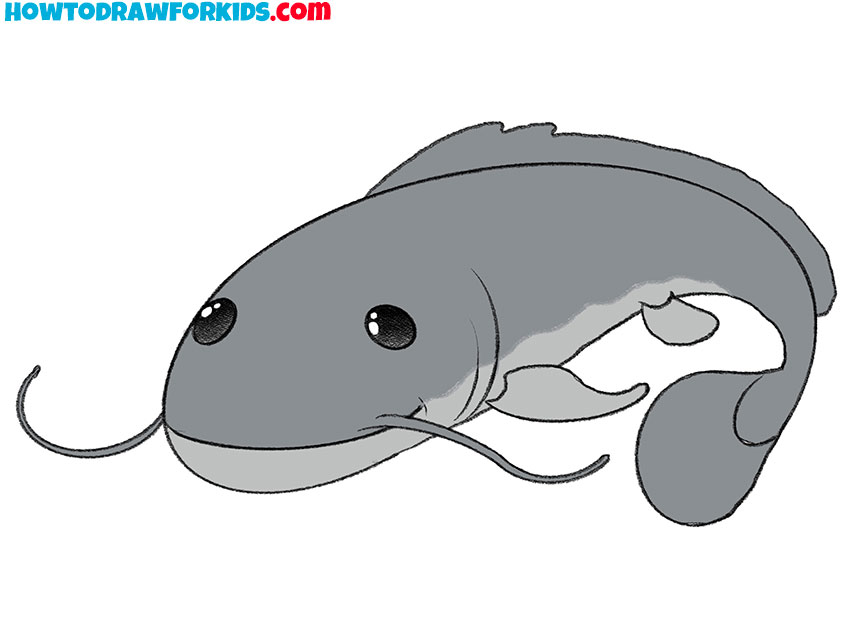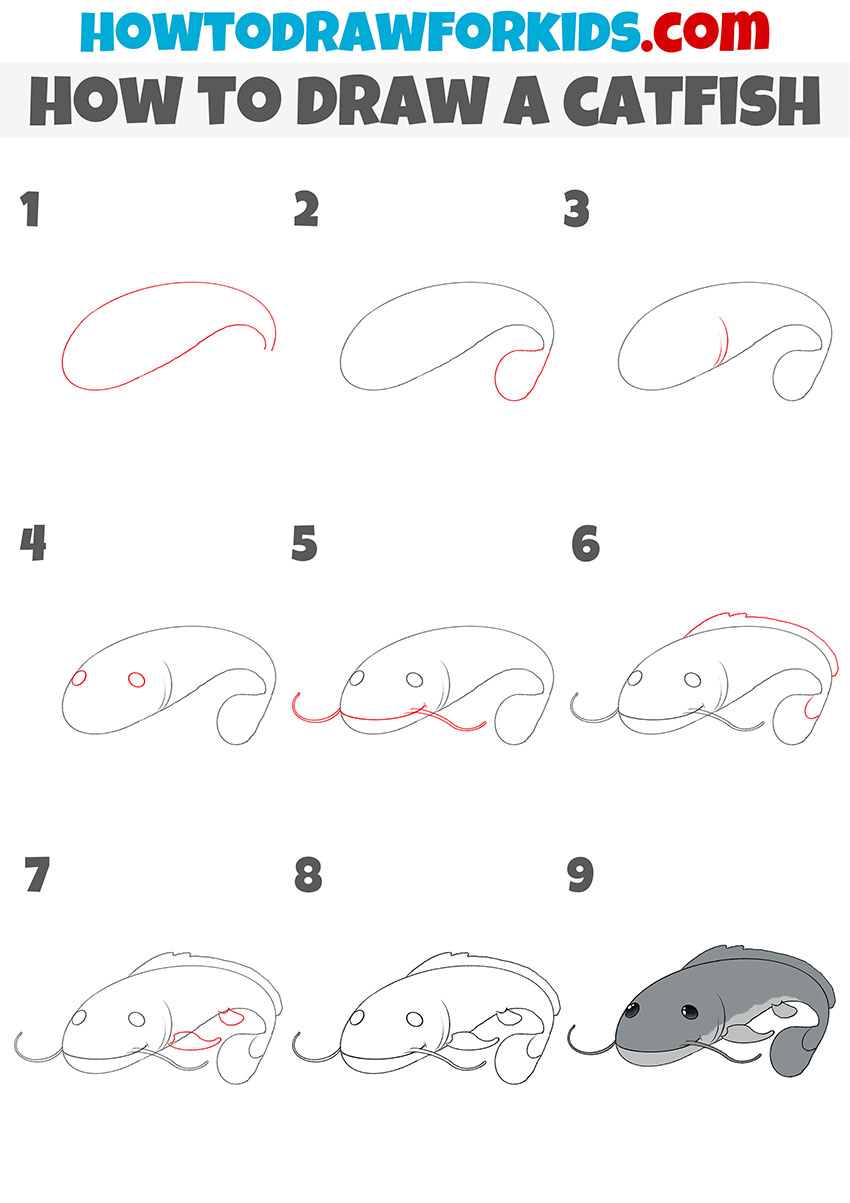 In this tutorial, I will show you in detail how to draw a catfish. This is a large predatory fish that lives in freshwater lakes and rivers.
Catfish has a powerful long body. There are no scales on the body of the catfish, so its surface is very smooth and slippery. The head of the catfish is very wide and has a flattened shape. The mouth is very wide.
On the jaws of the catfish, there are long thin whiskers, this is the main difference between the catfish and other fish. The mustache performs an important function – it is a tactile organ with which the catfish finds food. You can see all these features in the figure.
With this step-by-step guide, you will easily draw a catfish and be satisfied with the result. The instructions describe each step in detail and this will help you achieve an excellent result.
Materials
Pencil
Paper
Eraser
Coloring supplies
Time needed: 25 minutes.
How to Draw a Catfish
Draw the torso.

The body has a rounded shape.

Depict the tail.

At the end of the body, draw a smooth rounded line to get the tail that is turned to one side.

Sketch out the gills.

Approximately in the middle of the body, draw smooth rounded lines.

Draw the eyes.

Depict two small ovals on top of the head.

Add the mouth and mustache.

Draw a long, rounded line at the bottom of the head and add the thin mustache on the sides.

Add details.

Sketch out the fin on the back and outline the tail.

Add more details.

On the side of the body, add two fins of approximately the same shape as in the example.

Correct inaccuracies.

Remove all extra lines and make the outline clearer.

Color the catfish.

Use two shades of gray. Color the eyes black and add highlights.
For your convenience, I have prepared a PDF file with a short version of the walkthrough. Download the file and complete the lesson at any convenient time, whenever you want.