I have prepared a lesson on how to draw Catwoman. With the help of this guide you will quickly and easily draw this character.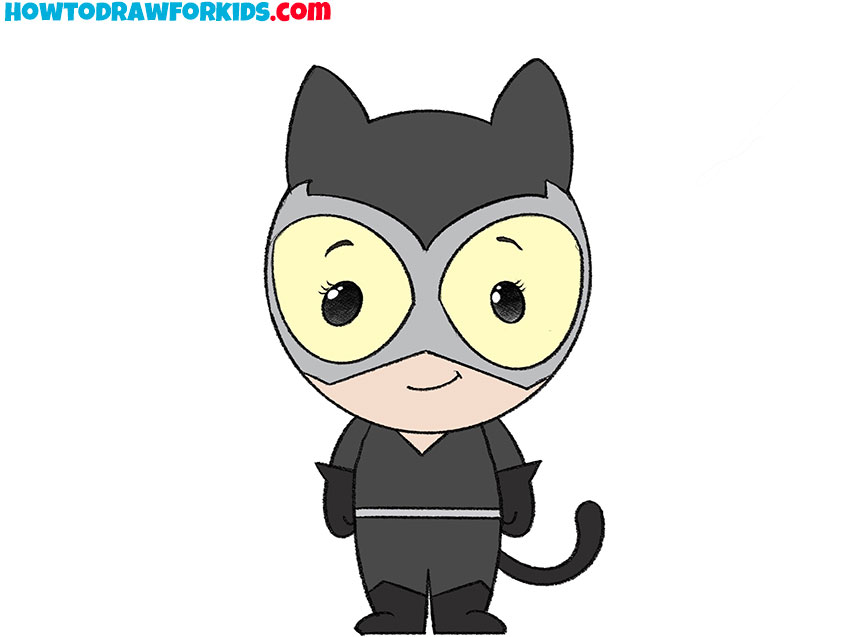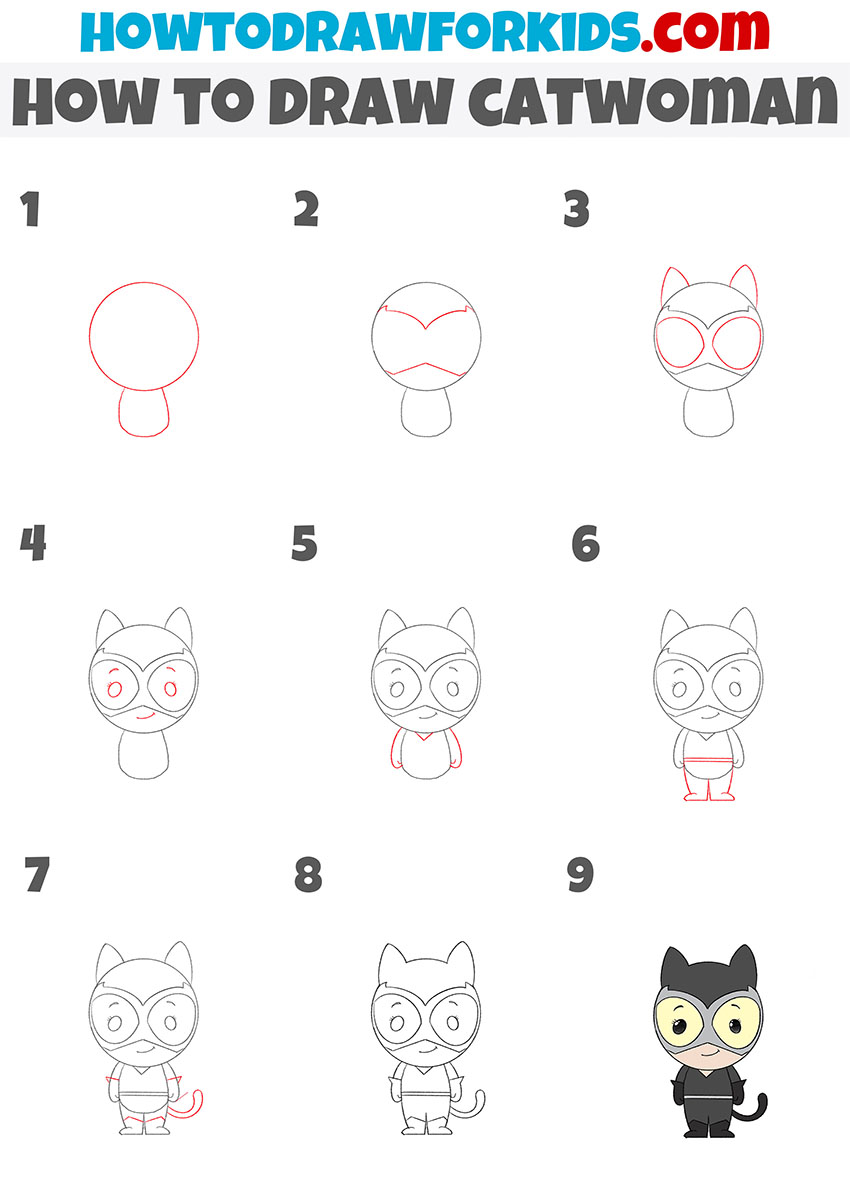 In this lesson, you will learn how to draw Catwoman. This image has repeatedly met you in cartoons, films, or print publications. Catwoman is a character that successfully combines grace, beauty, strength, dexterity, and wisdom.
In this tutorial, Catwoman is depicted in chibi style. This style of drawing is characterized by certain proportions when the head is larger than the body, the arms and legs are short and the facial features are very expressive.
In the picture, you see a cute Catwoman who is dressed in a hero costume. The woman has a mask on her face and gloves on her hands. You can easily draw this character if you carefully and accurately follow all the drawing steps.
Materials
Pencil
Paper
Eraser
Coloring supplies
Time needed: 30 minutes
How to Draw Catwoman
Draw the head and torso.

Depict an even circle and draw the small torso at the bottom.

Depict the outline of the mask.

Draw the top and bottom of the mask. Make sure both sides of the mask are symmetrical.

Add details.

In the mask, sketch out holes for the eyes and depict the ears.

Draw the elements of the muzzle.

Depict the eyes, eyebrows, and mouth.

Sketch out the collar and arms.

The collar has a triangular shape, the arms are short and close to the body.

Depict the belt and legs.

On the belly, draw two horizontal lines, draw the legs, in which the feet are turned in opposite directions.

Add more details.

Draw the tail, the outline of the gloves, and the outline of the boots.

Correct inaccuracies.

Check your drawing and remove any extra lines.

Color the Catwoman.

Use different shades of gray and beige to draw the muzzle. Color the eyes black.
At the end of this lesson, I suggest you download a PDF file with a short version of the lesson. Save this file to use at any convenient time.