How to Draw a Reindeer Face
I am glad to offer you a new, exciting drawing lesson in which you will learn how to draw a reindeer face step by step.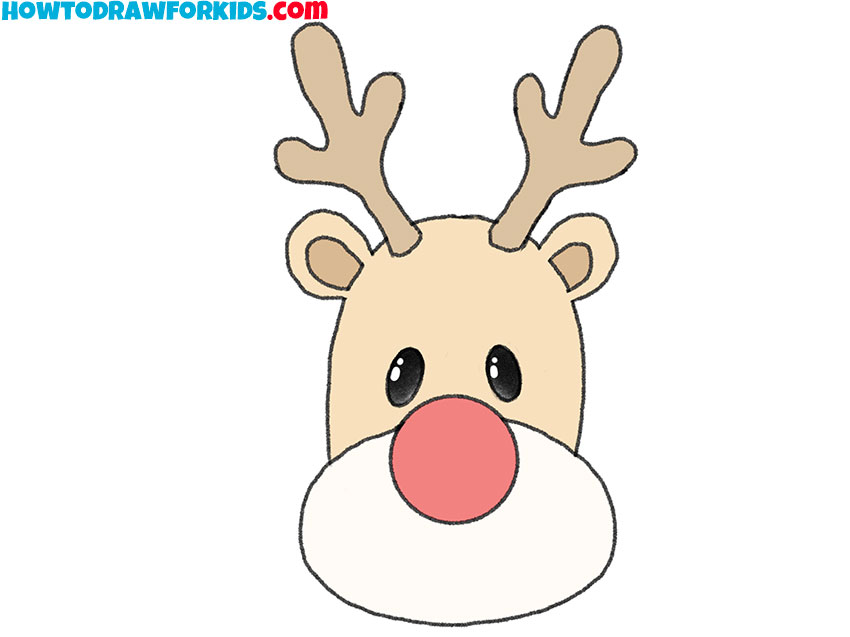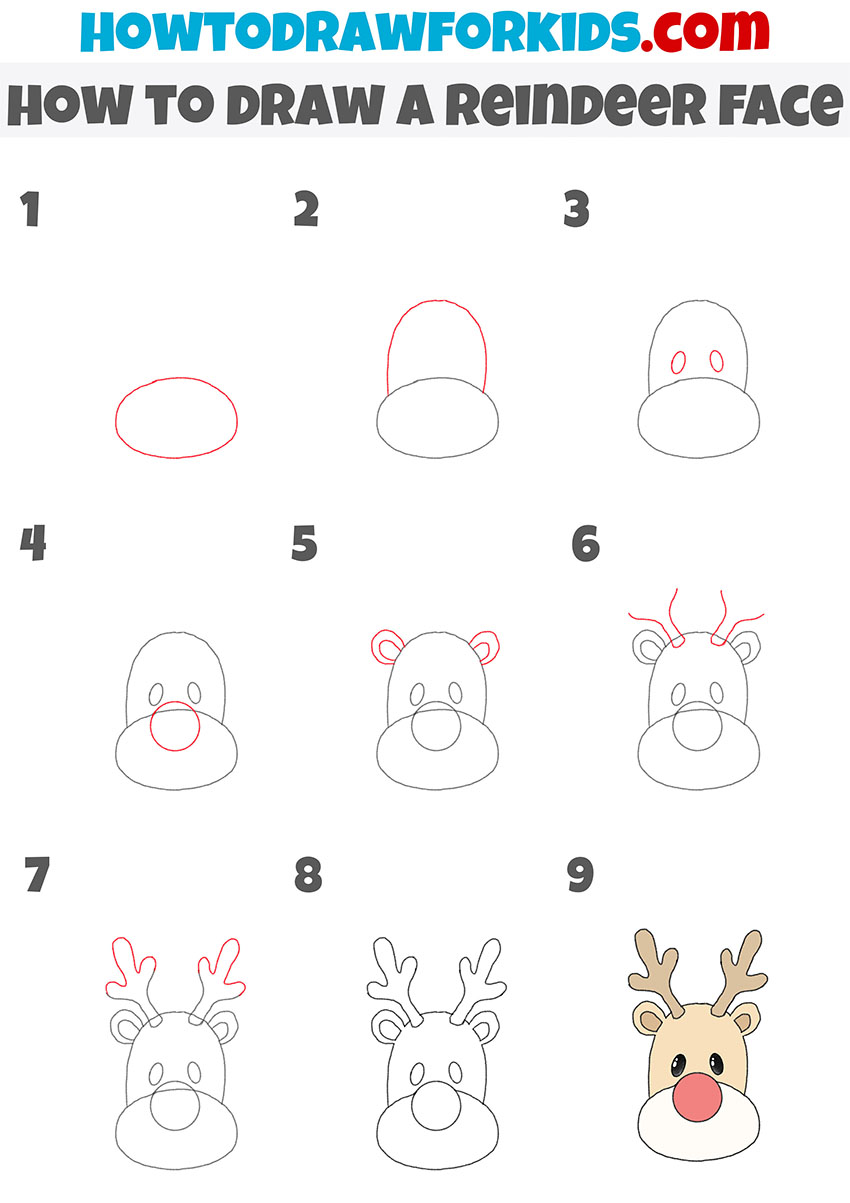 With this drawing lesson, you will learn how to draw a reindeer face in just nine easy and straightforward steps. This drawing will turn out very cute and funny. You can use this image of a deer if you want to draw a reindeer in the background of the landscape, as well as on a Christmas card.
Often, reindeer are symbols of Christmas for us. Reindeer have many symbolic meanings and are often found in the myths of various peoples and cultures.
Of course, you have seen Santa Claus reindeer more than once in various cartoons, films or books. This is the name of a group of nine flying reindeer that pull Santa Claus's wagon behind him, breeding Christmas presents.
Materials
Pencil
Paper
Eraser
Coloring supplies
Time needed: 30 minutes
How to Draw a Reindeer Face
Draw the bottom of the reindeer's face.

To complete this simple step, you should draw one oval.

Depict the top of the head.

Above the previously drawn oval, draw one incomplete oval.

Sketch out the eyes.

Add two identical ovals inside the previously drawn outline of the head.

Add the nose.

Below the previously drawn eyes, draw the nose in the form of one large circle.

Draw the ears.

On the right and left sides of the head, draw two symmetrical ears using curved lines.

Start drawing the reindeer's antlers.

Between the two previously drawn ears, depict two symmetrical curved lines.

Finish drawing the antlers.

Continue the previously drawn lines with two symmetrical curved lines.

Correct inaccuracies.

Use the eraser to remove any unnecessary guidelines.

Color the drawing.

To color the reindeer face, you should use red, black, beige and shades of brown.
Below you can find a PDF file that I have prepared especially for your convenience, so that you can return to this lesson at any time convenient for you. This file contains a short version of this lesson and additional training materials for you.