If you want to draw a raccoon face, then start this tutorial. I am sure that you will like this lesson and will be useful for you.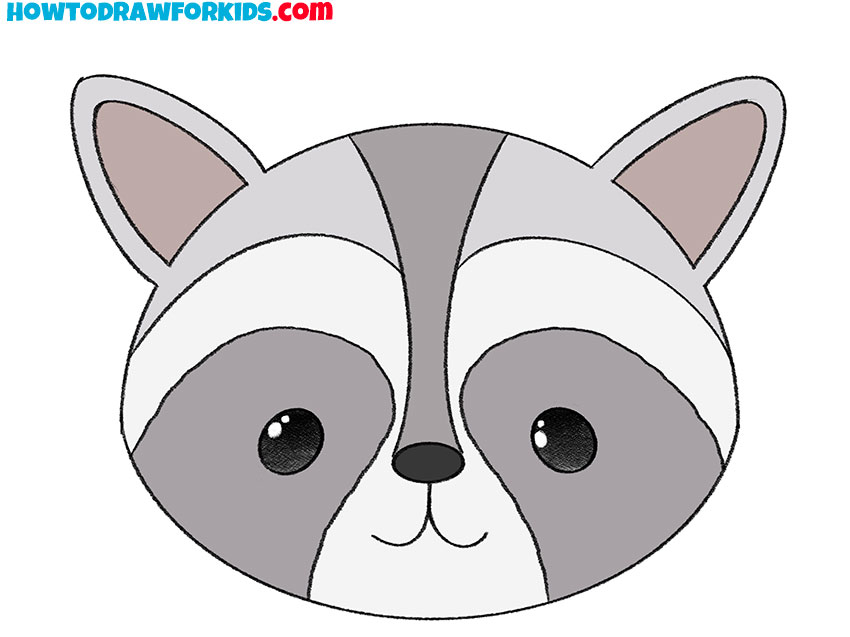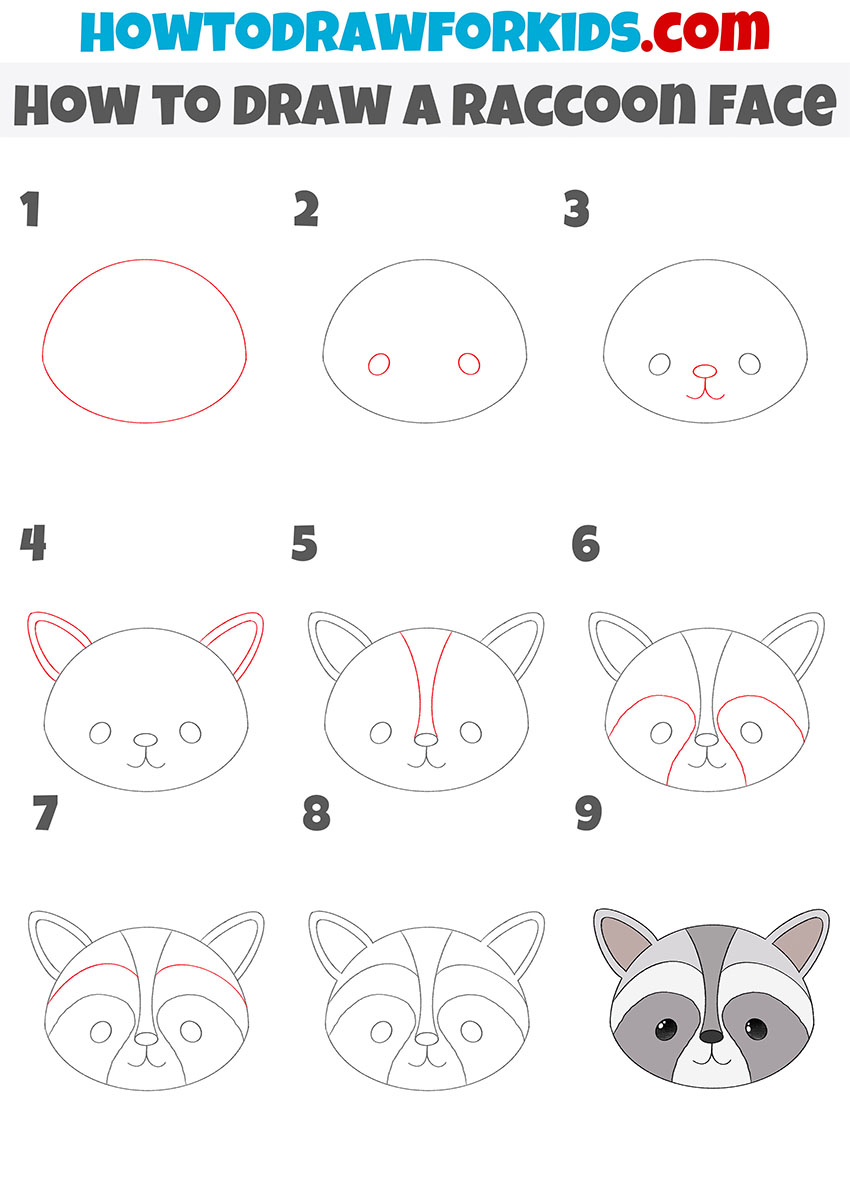 In this tutorial, I will show you how to draw a raccoon face. I am sure that you will enjoy this lesson and the creative process will be a pleasure.
Here is another interesting lesson in which you will learn how to draw a raccoon face step by step. The guide is very simple and designed especially for kids and beginners. It uses simple lines that you can easily repeat.
The raccoon is a very beautiful predatory animal that lives in the forests, but can successfully live at home as a pet. Raccoons are very active and curious.
The raccoon has long fluffy fur. There are stripes on the body and on the head of the raccoon, and therefore the raccoon looks very cute and attractive. This color is amazing! I think you will be interested in drawing this cute animal.
Materials
Pencil
Paper
Eraser
Coloring supplies
Time needed: 25 minutes
How to Draw a Raccoon Face
Draw the outline of the head.

The head is oval in shape with small bulges on the sides.

Depict the eyes.

Sketch out two small ovals.

Draw the nose and mouth.

Depict the small nose and add two lines from the bottom of the nose in different directions.

Sketch out the ears.

On the sides of the head draw triangular-shaped ears.

Draw the stripe on the muzzle.

Depict two smooth lines from the crown to the nose.

Detail the color.

Draw smooth lines where the color of the fur will be different.

Add stripes.

Depict two more rounded lines, as shown in the example.

Correct inaccuracies.

Carefully remove the auxiliary lines.

Color the raccoon face.

Choose shades of gray for fur. Color the nose and eyes black and don't forget to add highlights.
At the end of the lesson, I have prepared a PDF file that contains a short version of the guide. Download the file and then you can always repeat the lesson, even if there is no Internet access.