How to Draw an Anime Skirt
In this tutorial, you will learn how to draw an anime skirt in just nine easy steps. Start the lesson and enjoy drawing!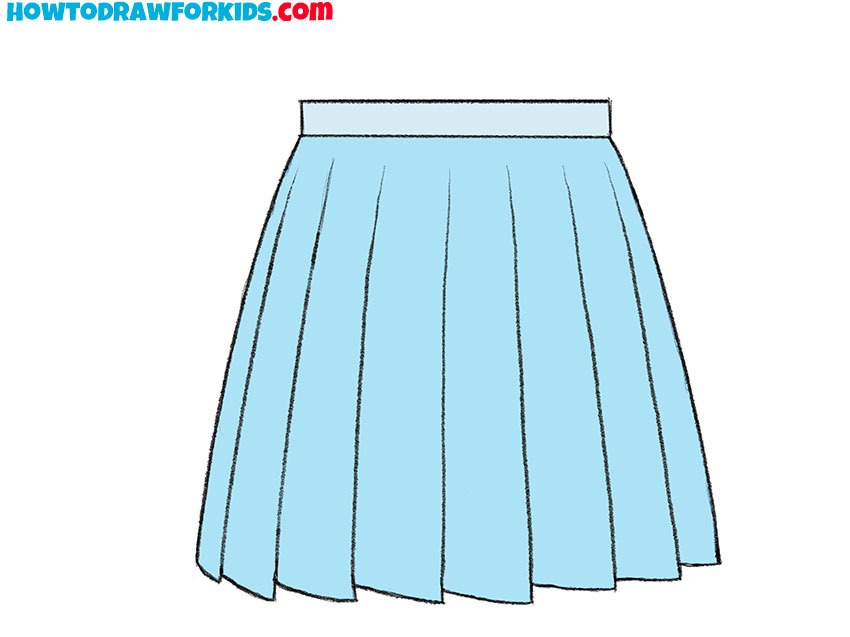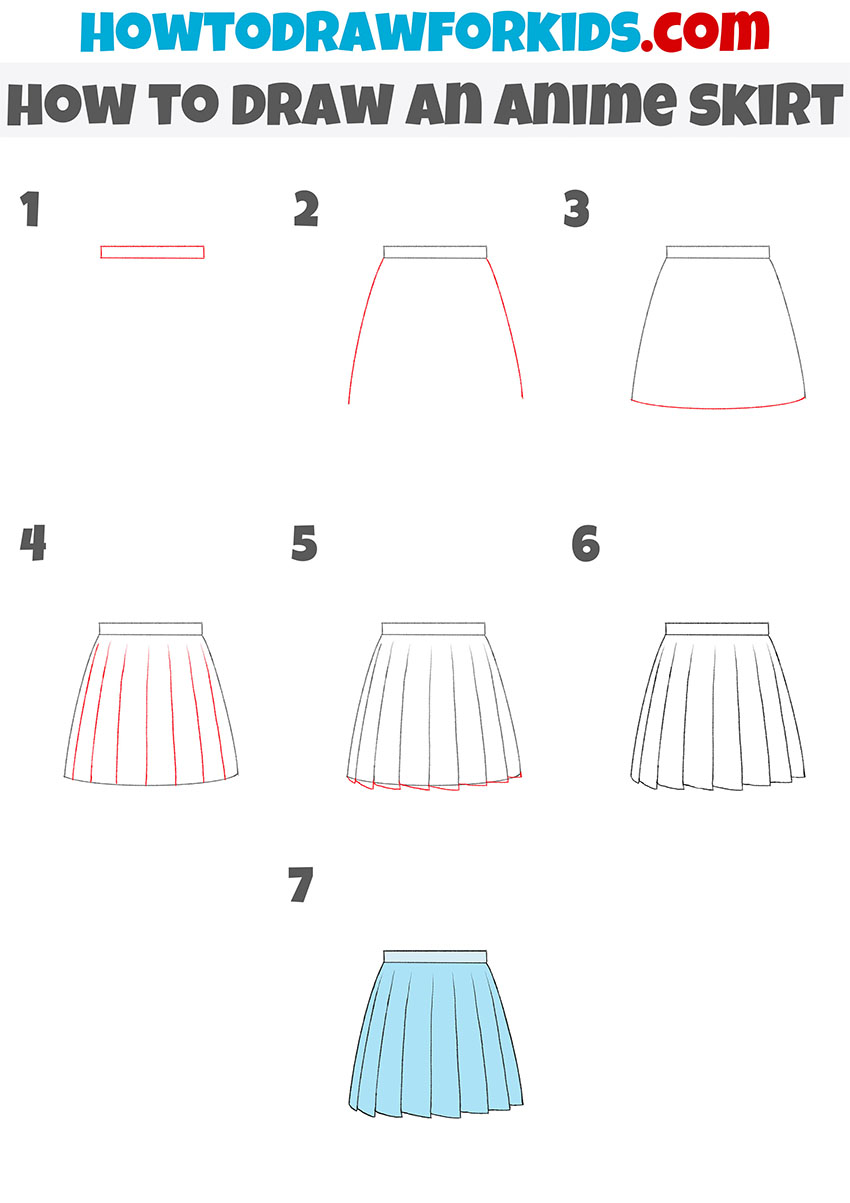 In this tutorial, I will show you how to draw an anime skirt. For a beginner artist, the ability to draw fabric with folds is very important, and this lesson will be a great workout for you.
Thanks to the available instructions, any beginner will quickly figure out how to draw an anime skirt in stages. Here is a classic model of a pleated skirt. In this lesson, you will need your ability to make straight lines.
Carefully follow each drawing step and constantly check your drawing with my example. For your convenience, there is a small hint in each step. Use this for the best results.
For coloring, you can use the same color recommended in the instructions, or you can choose any other color that you like best. Also, if desired, you can add transverse stripes on the skirt. It will be beautiful!
If you want the skirt to look more realistic, you can add shadows near the pleats.
Materials
Pencil
Paper
Eraser
Coloring supplies
Time needed: 25 minutes
How to Draw an Anime Skirt
Draw the belt.

The belt has the shape of an elongated rectangle.

Add the sides of the skirt.

From the belt, draw down two smooth lines.

Depict the bottom of the skirt.

Sketch out a connecting line at the bottom.

Add the folds.

Sequentially, draw vertical lines. The lines are roughly the same distance.

Detail the bottom of the skirt.

Draw the bottom outline of each crease using short zigzag lines.

Correct inaccuracies.

With the eraser, carefully remove all extra lines in your drawing.

Color the anime skirt.

Use light blue or any other color.
Lesson over! Now you yourself have seen that drawing an anime skirt is easy. The acquired skills will definitely come in handy in case you want to draw a girl or a woman in a skirt. At the same time, you can determine the length and width of the skirt yourself. The main thing is to remember the sequence of steps.
For your convenience, I have prepared a short version of the lesson as a PDF file. Download the file and use useful materials at any convenient time, even if there is no Internet access.