I want to tell you and show you in detail how to draw Oogie Boogie. I promise that a pleasant and useful pastime awaits you ahead.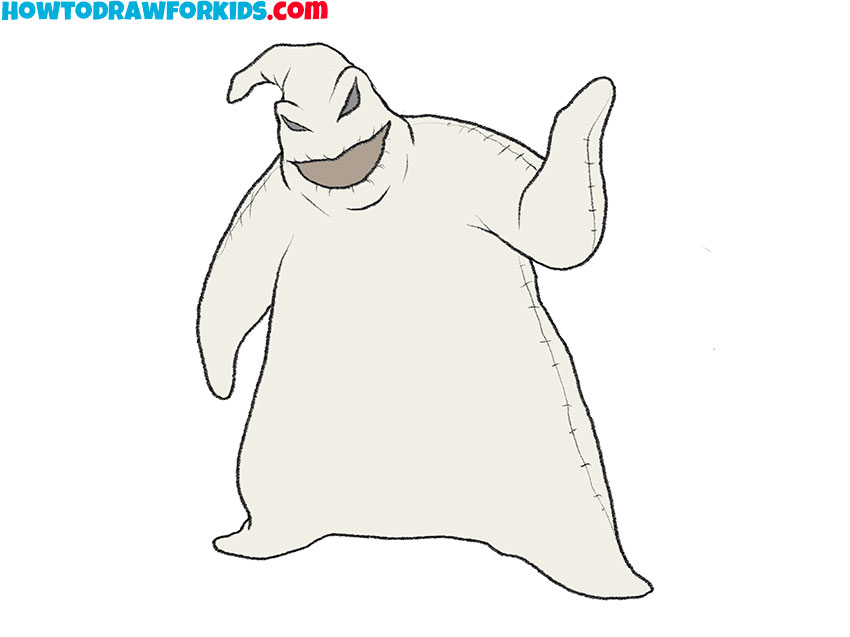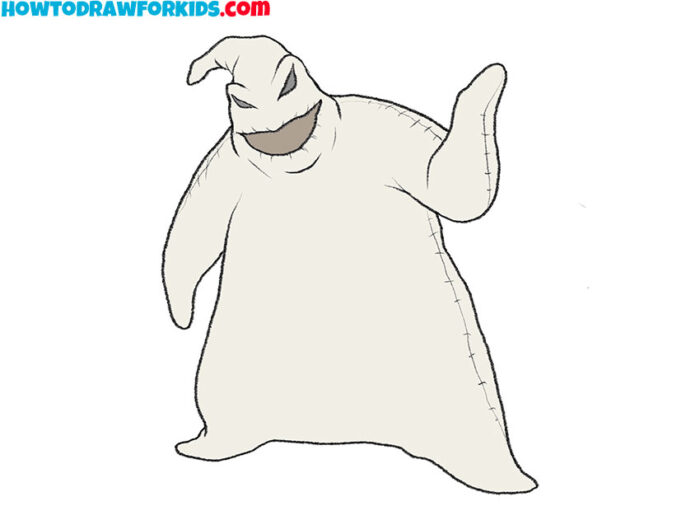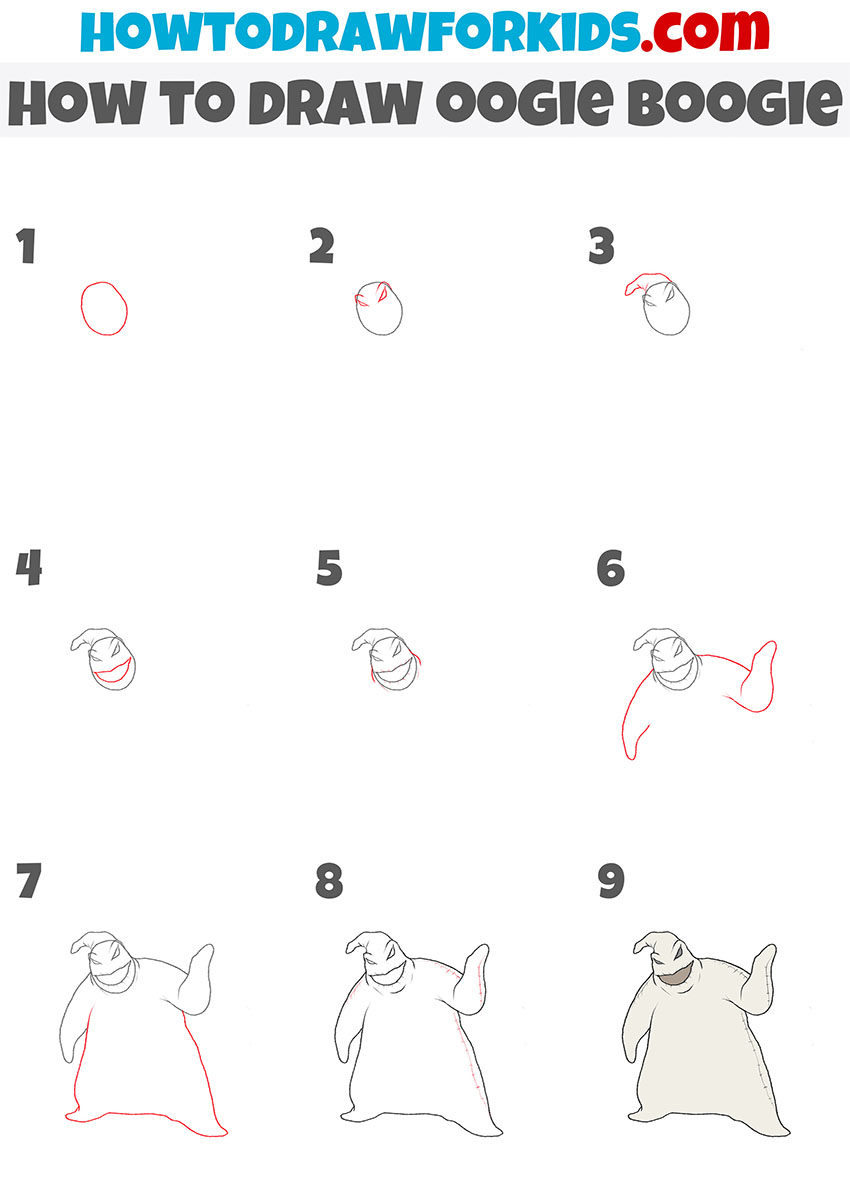 Furthermore, I decided to devote this lesson to drawing a character from the cartoon "The Nightmare Before Christmas" and now you will learn how to draw Oogie Boogie. Simple lines will be used here, which even a beginner can easily draw. As a result, you will get an excellent result, even if you draw this character for the first time.
Oogie Boogie is a cunning monster who is addicted to gambling. Very often, Oogie Boogie leads you meanly and uses dishonest tricks. The appearance of the monster resembles an animated bag that has a head and limbs. Inside the bag are unpleasant small insects that can crawl out through the seams on the sides.
I hope that you can easily draw this character with the help of my clear and accessible instructions. So, take all the necessary art supplies and start the lesson.
Materials
Pencil
Paper
Eraser
Coloring supplies
Time needed: 30 minutes
How to Draw Oogie Boogie
Draw the head.

The character's head is oval and tilted slightly to the side.

Add the elements of the face.

At the top of the head draw two narrow eyes and upper eyelids.

Depict the cap.

With the help of jagged lines depict the pointed cap.

Sketch out the mouth.

Draw the large mouth at the bottom of the head.

Draw the folds of the neck.

On the sides of the head, draw two small curved lines.

Depict the hands.

Add two hands in the same position as in my example.

Add the rest of the body.

Depict the wide torso and short legs, in which the socks are turned in opposite directions.

Sketch out the seams.

Using thin lines, depict the seams on the sides of the torso.

Color the drawing.

For coloring, you will need different shades of gray.
The next lesson has come to an end, and now you have learned how to draw an amazing character. I would be interested to know your opinion about this tutorial, and I will ask you to leave a little feedback. By tradition, at the end of the lesson, I prepared a PDF file for you, which contains a brief instruction and additional training materials.