In this drawing lesson, I will tell you how to draw a monster step by step. This lesson will be very funny and unusual.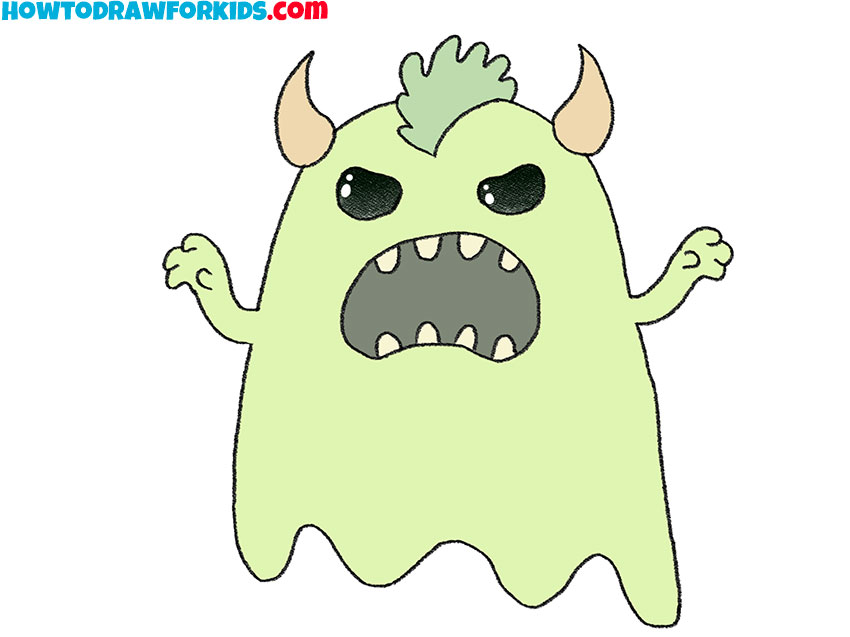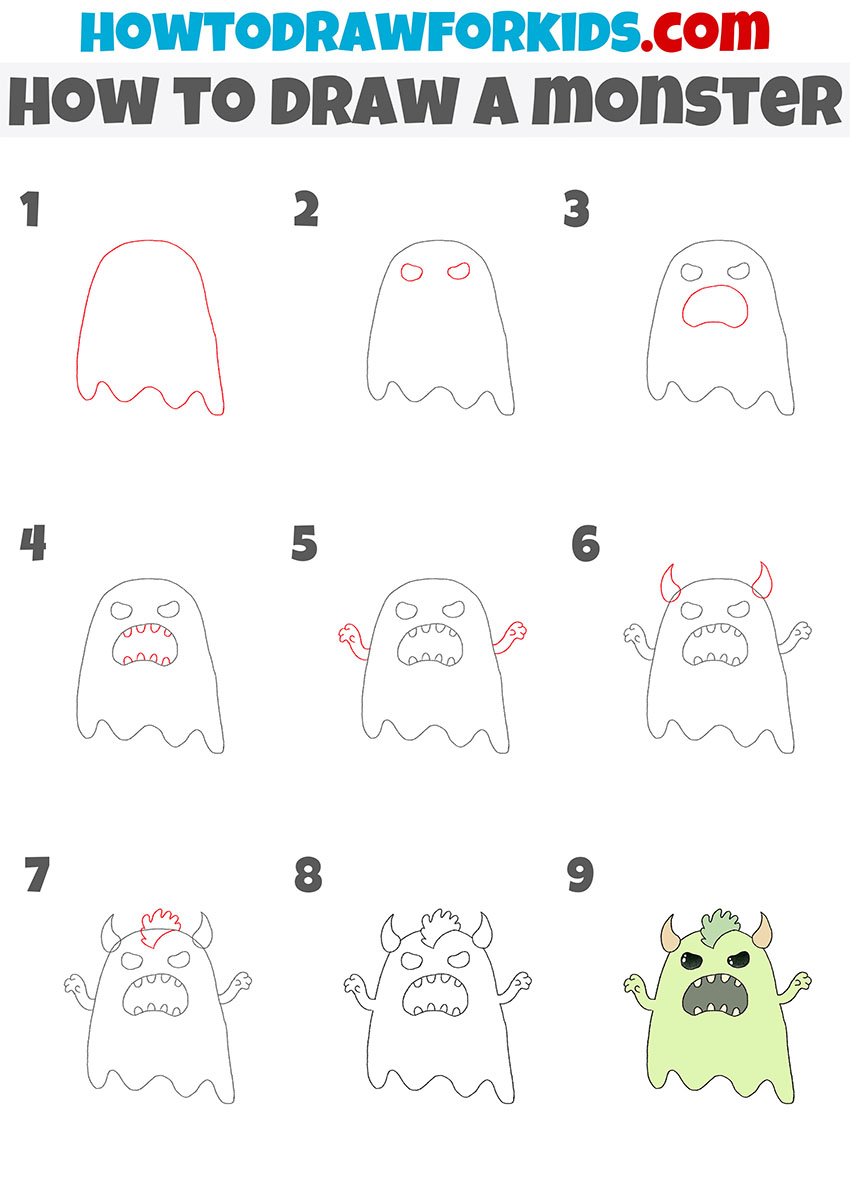 I am glad to bring to your attention another fascinating and useful drawing lesson, in which I will tell and show you how to draw a monster step by step. Despite the fact that the monster that you draw with the help of this instruction looks quite angry, the finished drawing will turn out to be funny. This is an interesting instruction dedicated to the image of a fantastic creature.
The monster is a fantastic creature of an unusual structure. These are incredible and supernatural creatures from folklore, legends, and myths. Some of them inhabit forests, seas, and even skies. Mythical creatures don't have to be big and scary monsters. In fact, most countries have their own version of these legendary creatures. Some of them are small and some are human-like. Very often, various monsters are found as characters in books, films, cartoons and video games. Images and figurines of monsters usually decorate rooms, costumes, and dishes on the eve of Halloween.
Doing this lesson will help you develop your artistic skills, and also with the help of this you will be able to learn how to depict various emotions. I think you can't wait to get started with this tutorial. Then you can prepare art supplies right now, and then start drawing a monster step by step, carefully following my recommendations. You are sure to easily cope with the implementation of this lesson, as well as have fun.
Materials
Pencil
Paper
Eraser
Coloring supplies
Time needed: 30 minutes.
How to Draw a Monster Step by Step
Draw the outline of the monster's torso.

To complete this step, draw one arc and also connect its bottom edges with a wavy line.

Depict the eyes of the monster.

At the top of the previously drawn monster torso, draw two eyes using curved lines.

Add the monster's mouth.

Below the drawn eye, depict the monster's large and wide-open mouth using curved lines.

Sketch out the teeth of the monster.

Inside the outline of the monster's mouth, draw four teeth at the top and bottom.

Add the monster's arms.

On the right and left sides of the torso, draw symmetrical arms using curved lines and arcs.

Draw the monster's horns.

Above the eyes of the monster, add two symmetrical pointed horns using curved lines.

Add the outline of the monster's hair.

Between the two drawn horns, draw an arc, as well as a wavy line, as shown in the figure.

Correct inaccuracies.

Now you need to use the eraser and remove unnecessary lines from the drawing.

Color the drawing.

To color this monster, use different shades of green, gray, brown, and also black.
I remind you that you can download the PDF file that I have prepared especially for your convenience. This file contains a short version of this lesson and has additional useful training materials. Download this file so as not to lose it and return to this lesson at any time convenient for you.