I have prepared a lesson for you on how to draw yoda face. This guide is very simple and consists of nine easy steps.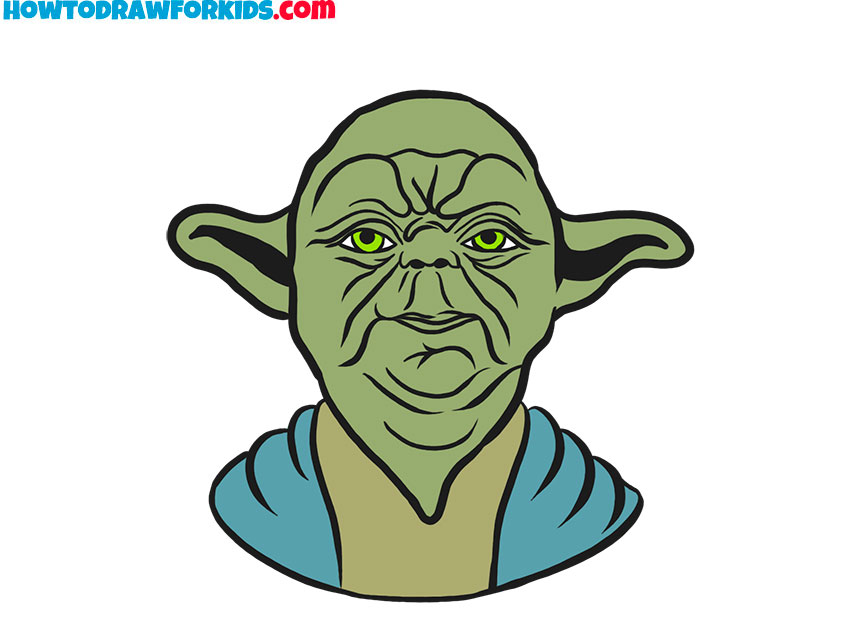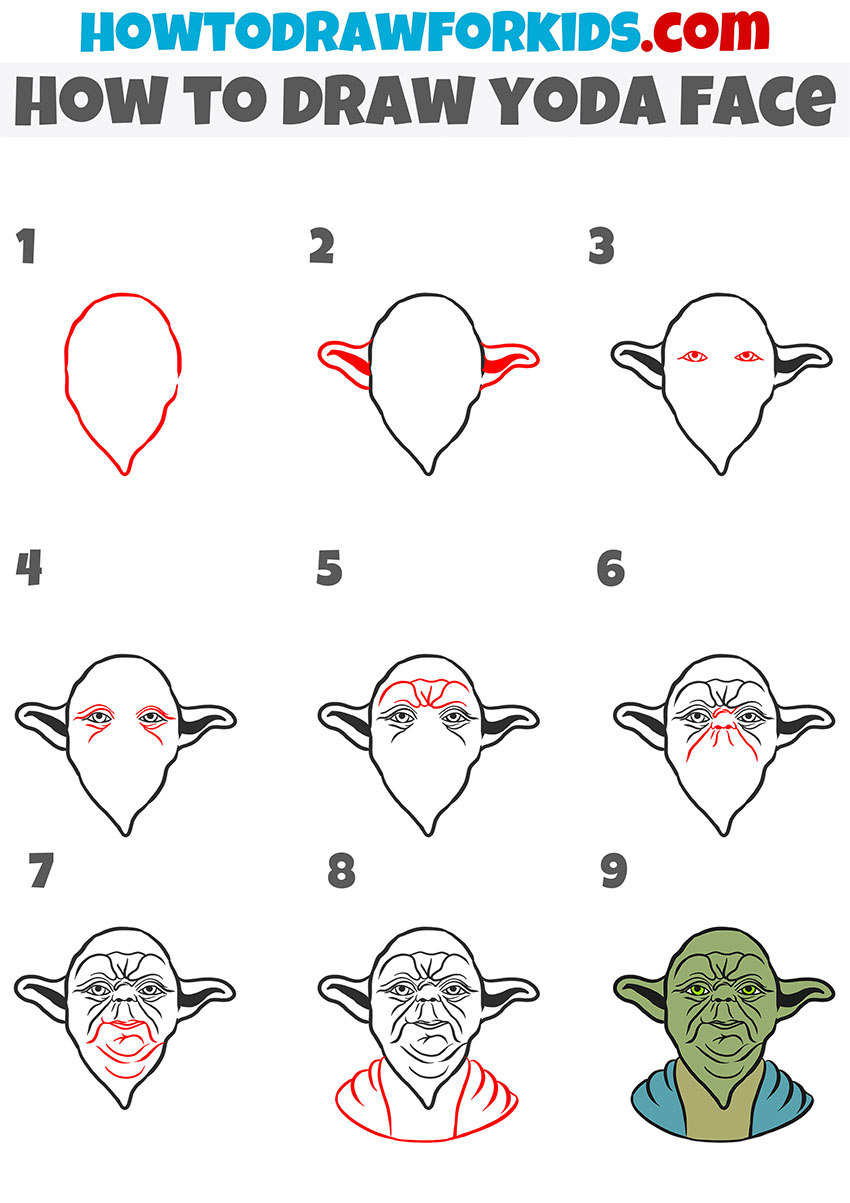 I have prepared a new interesting lesson for you. Now you will learn how to draw Yoda face. This hero has an unusual appearance, which makes him easily recognizable.
Yoda has green skin, large ears. On the face and head of Yoda, there are many folds and wrinkles, because this character is of venerable age.
This lesson will be as simple and fun as all the previous lessons. All that is required from you is attention and accuracy. This will allow you to most accurately portray this character and the result will certainly delight you.
Materials
Pencil
Paper
Eraser
Coloring supplies
Time needed: 15 minutes
How to Draw Yoda Face
Draw the outline of the head.

The top of the head is round and the bottom is pointed.

Depict the ears.

The ears are large and stick out to the sides.

Draw the eyes.

Maintain proportions while drawing the eyes.

Sketch the folds around the eyes.

Add small smooth lines around the eyes.

Add details.

Draw wrinkles on the forehead. To do this, depict some smooth lines.

Add more details.

Use a few smooth lines to add the nose and the rest of the face.

Draw the lower part of the face.

Depict the mouth and folds around the mouth, on the chin, and on the neck.

Sketch out the clothes.

Draw clothes on Yoda's shoulders, add folds.

Color the drawing.

You will need a gray-green color for the skin and blue for the clothes. Color the eyes green.
Hope you tried hard and are now happy with the result. Do not forget to share your successes in the comments and write what other famous characters you want to draw. You can now download a PDF file that contains useful tools for completing this tutorial.