How to Draw the Eiffel Tower
This tutorial is about an architectural landmark, and here you will learn how to draw the Eiffel Tower. I hope you enjoy the instructions.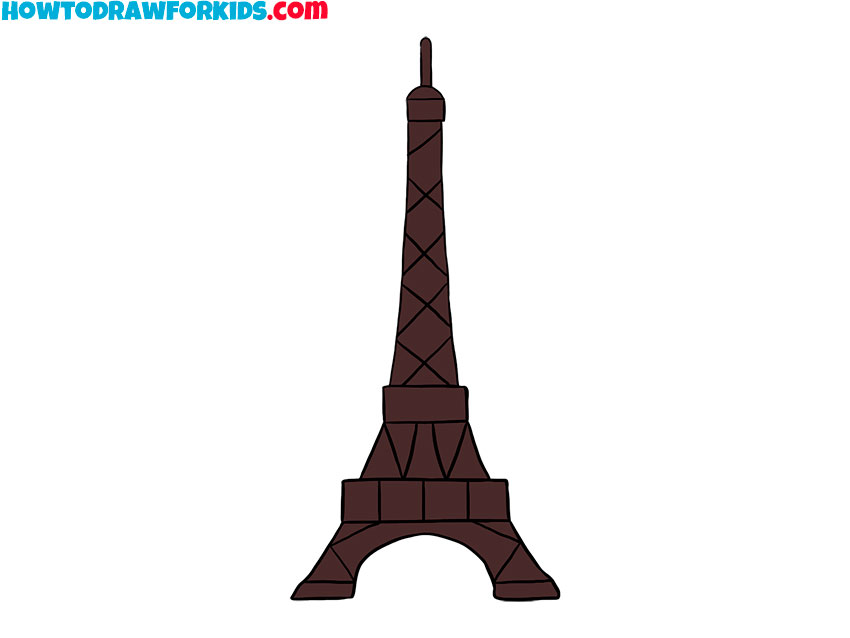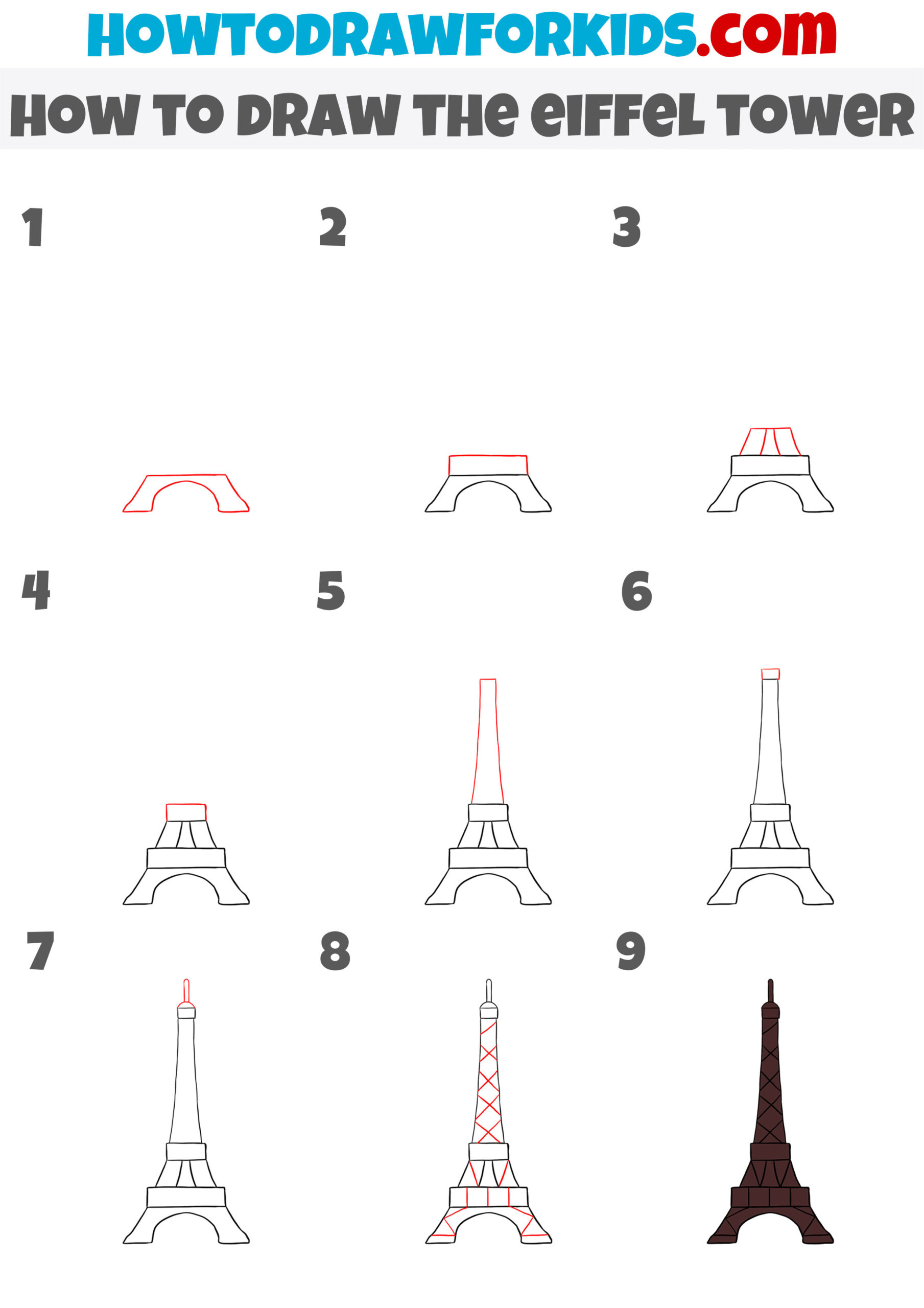 I invite you to an interesting creative activity, thanks to which you will train your artistic skills and learn how to draw the Eiffel Tower.
This architectural structure is a symbol of Paris and symbolizes the skill of French architects. The Eiffel Tower consists of metal structures interconnected in a certain way, while the tower includes three platforms and an observation deck.
The topmost platform houses a lighthouse, an astronomical and meteorological observatory. The Eiffel Tower has majestic dimensions and is visible even at a great distance from any corner of Paris.
All travelers and tourists must visit the center of Paris and take photos against the backdrop of the Eiffel Tower. Today it is one of the most recognizable landmarks in the world and the unique silhouette can be seen on numerous souvenirs.
Materials
Pencil
Paper
Eraser
Coloring supplies
Time needed: 30 minutes
How to Draw the Eiffel Tower
Draw the base of the tower.

With the help of straight and curved lines, draw the two pillars of the tower.

Depict the first platform.

Draw the flat rectangle at the top of the base.

Add the next part of the tower.

On each side, draw small shapes of the same shape as in the example.

Depict the second platform.

At this stage, sketch out another rectangle.

Sketch out the top of the tower.

Draw two smooth, curved lines down the sides.

Draw the lighthouse.

Add a small rectangle at the top.

Depict the dome of the lighthouse.

Sketch out a small semicircle and tower.

Add the rest of the elements.

Draw transverse lines along the entire length of the tower.

Color the Eiffel Tower.

At this stage, use dark brown.
By tradition, I suggest that you use the link and download the PDF file, which contains a short version of the lesson and additional useful materials. Save this file and use it at any convenient time.