In this lesson I will tell you and show you in detail how to draw baggy pants. You can use the acquired skills in the future.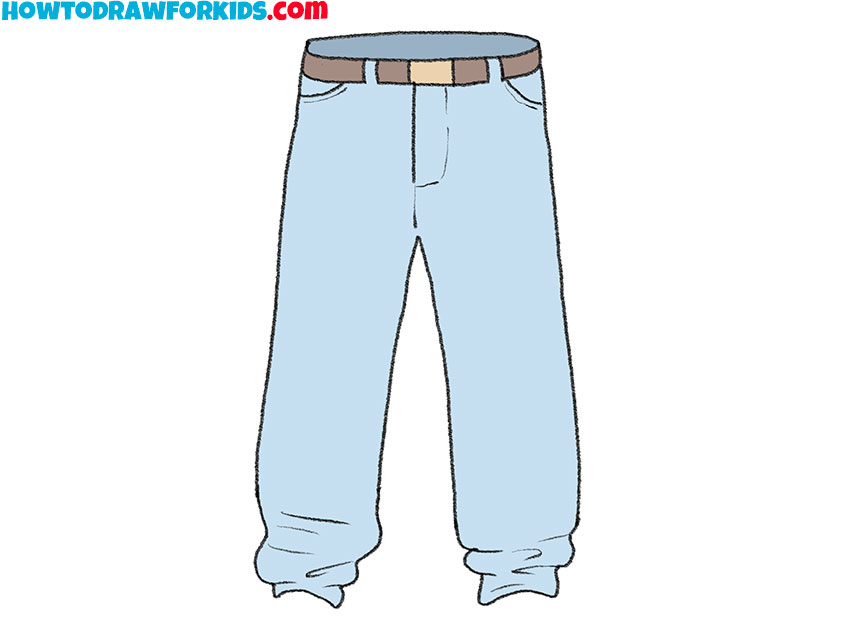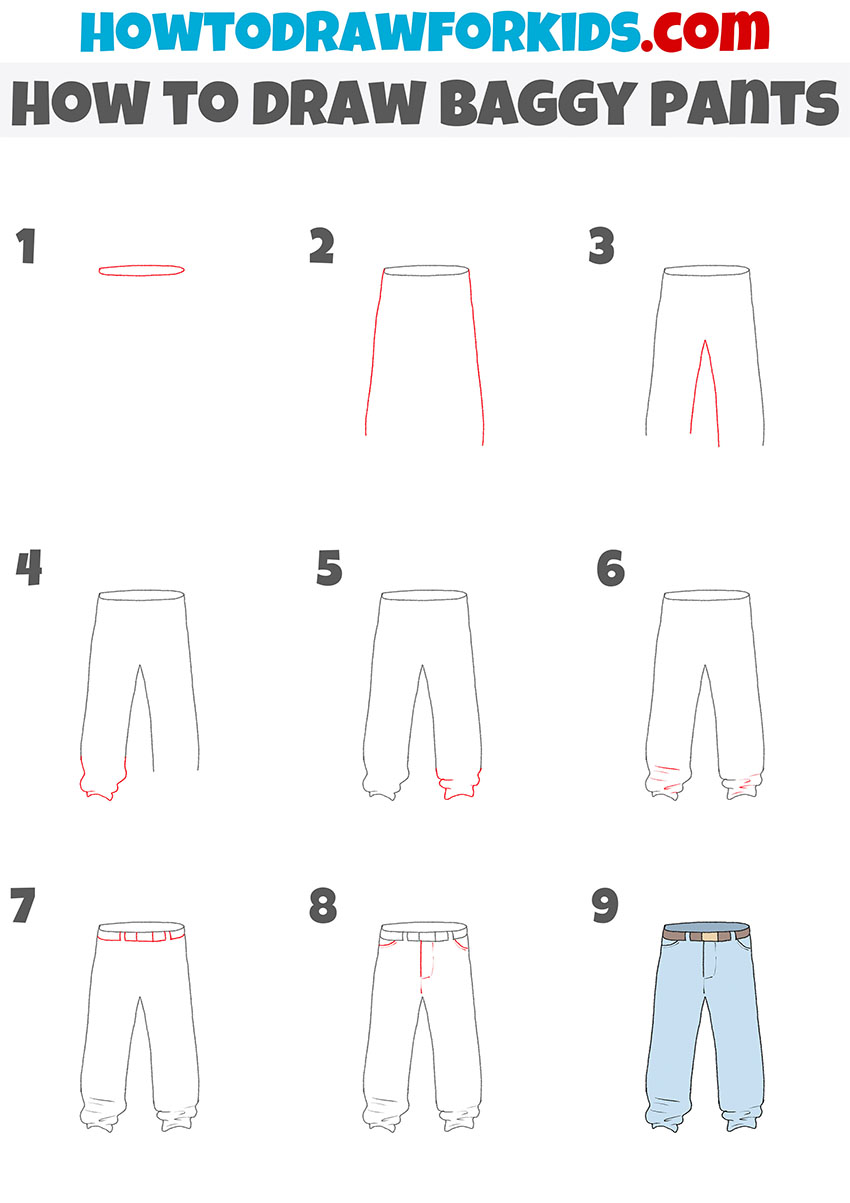 So, this lesson is about drawing clothes, and now you will learn how to draw baggy pants. Doing this lesson will be a great workout for you.
The figure shows pants in which the upper part has a classic shape, and the lower part is wider and looser, so folds form at the very bottom. Thanks to this cut, the pants are quite comfortable and do not restrict movement.
Carefully draw lines and remember all the drawing steps so that in the future you can easily draw such trousers if necessary. If all the art supplies are already at hand, then proceed with this lesson.
Materials
Pencil
Paper
Eraser
Coloring supplies
Time needed: 30 minutes
How to Draw Baggy Pants
Draw the top outline.

Depict the figure as a narrow elongated ellipse.

Add the sides of the pants.

On each side of the ellipse, draw down smooth lines.

Depict the inside of the pants.

With the help of two smooth lines depict the inner contour of the pants.

Sketch out the bottom of one leg.

Use jagged, wavy lines to represent the bottom of one leg.

Draw the bottom of the second leg.

Repeat the previous step and use wavy lines to draw the bottom contour of the second leg.

Add the folds.

At the bottom of the pants, depict several folds using thin strokes of various shapes.

Depict the belt.

Draw the belt at the top of the trousers, which consists of several elements.

Add the rest of the elements.

Draw the pockets on the sides and draw the fastener in front.

Color the drawing.

Color the pants in light blue, color the belt in brown and beige.
The next lesson has come to an end, and now you have learned how to draw baggy pants. I recommend that you follow the other lessons presented on this site and learn how to draw different types of clothes. Download the PDF file that I have prepared especially for your convenience. In this file you will find a brief instruction and additional training materials necessary to complete the lesson at any time.