In this lesson, I show you in detail how to draw a sink. Completing this tutorial will be a great exercise for your creativity.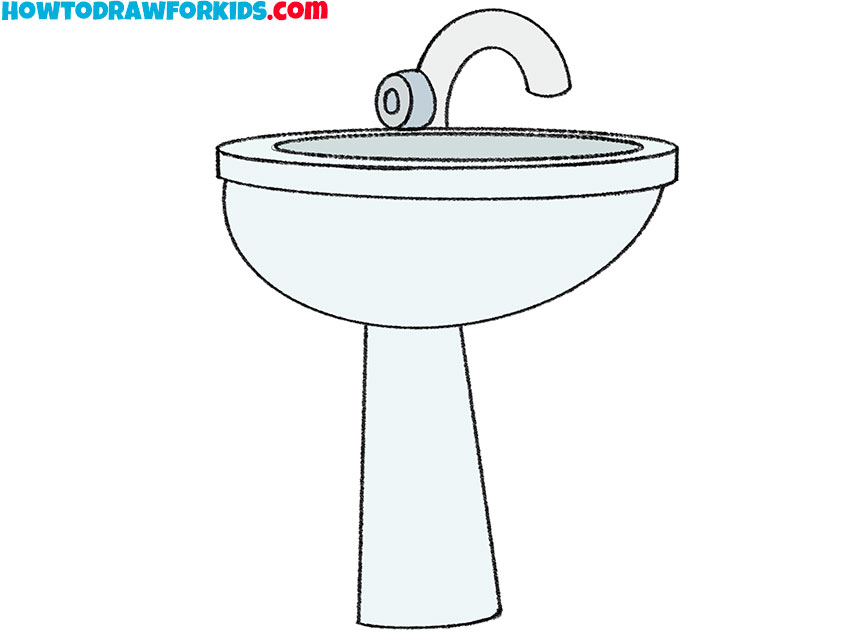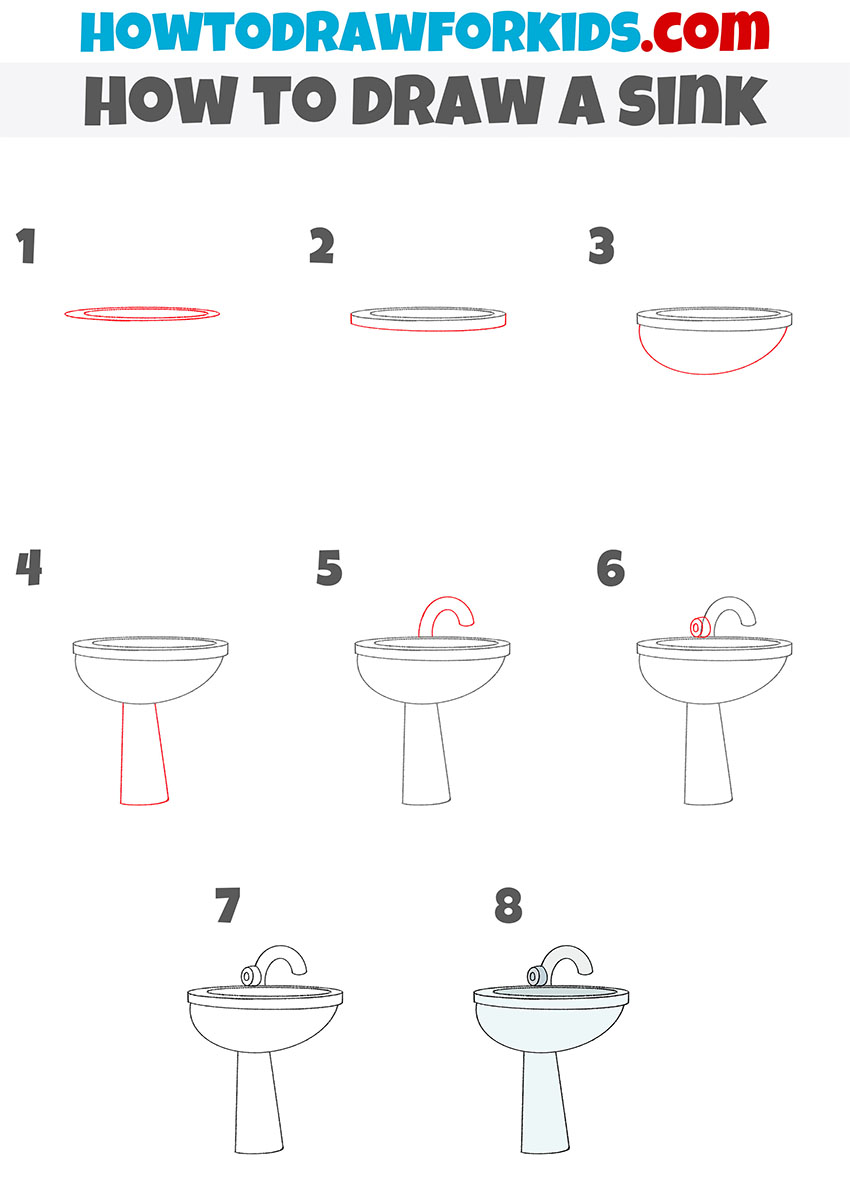 Especially for children and beginners, I have prepared a new lesson on how to draw a sink. Simple lines and a minimum of elements is used here, so you should not have any difficulties when completing the lesson.
In the picture you see a semi-circular sink. It is this form that is considered classical. Below is a pedestal that hides the siphon and other communications. At the top of the sink is a faucet. Such a sink stands in the bathroom and allows you to perform hygiene procedures.
With the help of a simple instruction, you can easily draw all these elements and get an excellent result. If you have all the art supplies at the ready, then you can start the lesson.
Materials
Pencil
Paper
Eraser
Coloring supplies
Time needed: 30 minutes
How to Draw a Sink
Draw the top outline of the sink.

Determine the location of your drawing and draw two ellipses of different sizes.

Depict the side outline of the sink.

Add short strokes along the edges of the ellipse and add the long stripe along the bottom outline.

Depict the bottom of the sink.

Draw a smooth semicircular line at the bottom of the picture, as shown in the example.

Sketch out the pedestal.

Draw the high pedestal at the bottom of the sink with smooth lines.

Draw the faucet.

Depict the faucet over the sink using curved lines.

Add the faucet handle.

On the side of the faucet draw the handle that has a cylindrical shape.

Correct inaccuracies.

Compare your drawing with the example and correct any mistakes as needed.

Color the drawing.

To color the sink you will need different shades of blue.
The sink is ready! Write in the comments if you liked this step-by-step guide. By tradition, at the end of the lesson, I have prepared a PDF file for you, which contains a brief instruction and additional practical materials necessary for the successful completion of the lesson. Download the file and draw at any convenient time.