Today, I will teach you how to draw a worm easily and quickly. In just seven easy steps, you will gain useful drawing skills.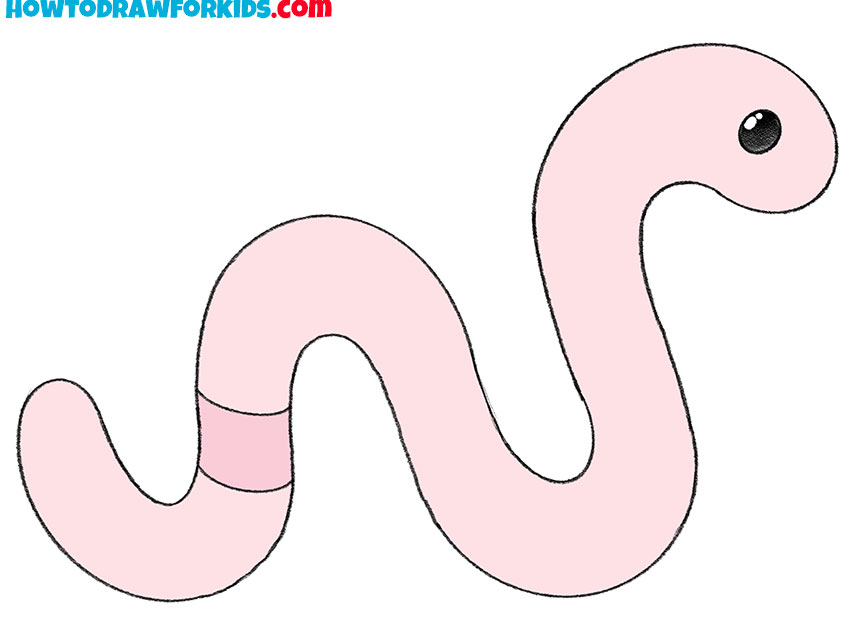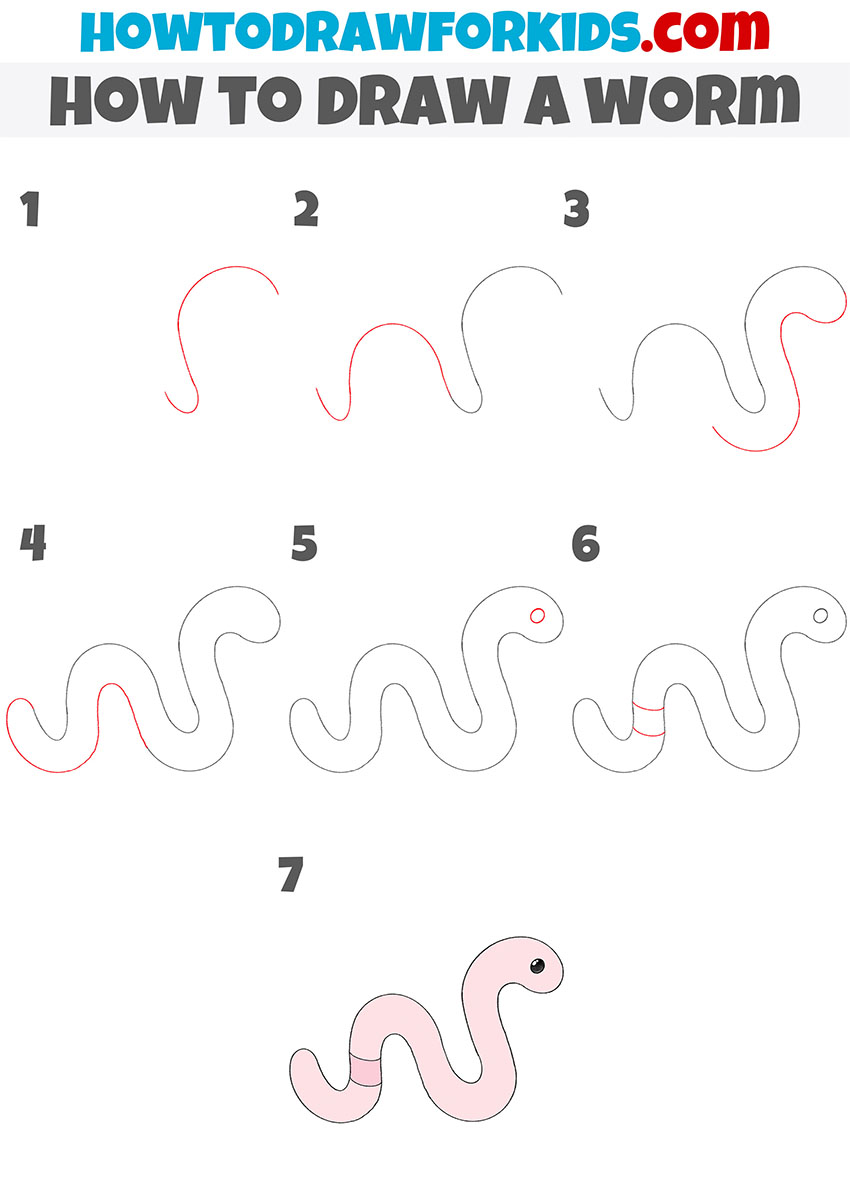 In this tutorial, I will show you how to draw a worm. The lesson will be useful for you, and once again you will train the ability to draw smooth curved lines.
Now you will learn how to draw a worm. Surely you have repeatedly seen worms after rain. There are many types of worms that differ in size, color and habitat.
This creature is unpleasant in appearance, but very useful. The worm improves the quality of the soil, so the presence of earthworms in the soil is a sign of its health and fertility.
Usually, worms live in the upper layers of the soil and crawl out to the surface only after rain. The earthworm has a long body, which consists of many small segments.
In this lesson, you must be careful to correctly draw the outline of the body of the worm. Take your time and try to carefully draw all the lines.
Materials
Pencil
Paper
Eraser
Coloring supplies
Time needed: 15 minutes
How to Draw a Worm
Draw the head and part of the back.

Depict a smooth curved line of the same shape as in the example.

Add the rest of the back.

Continue the line and draw another curve.

Depict the front of the head and part of the belly.

At this stage, sketch out a smooth curved line at the bottom.

Sketch out the belly and tail.

Continue the line and depict a curve at the bottom of the torso.

Draw the eye.

To do this, depict a small circle.

Add details.

Draw the segment on the body of the worm.

Color the worm.

You will need black and pink or another color.
For your convenience, I have created a short version of the lesson in PDF format. Rather, download the file and use it if necessary, even if there is no Internet access.