In this tutorial I want to show you how to draw Normal SpongeBob. I am sure that you will like this guide and you will have a good time.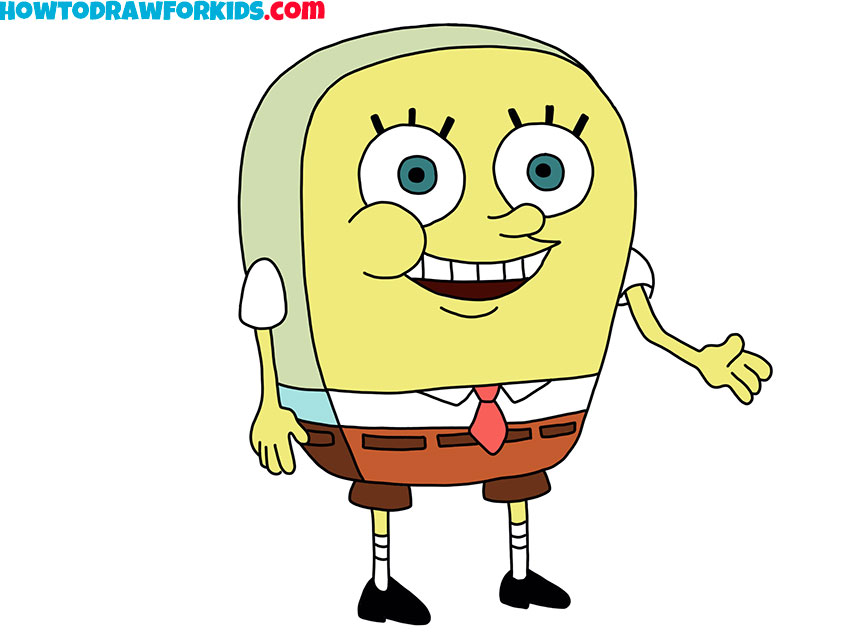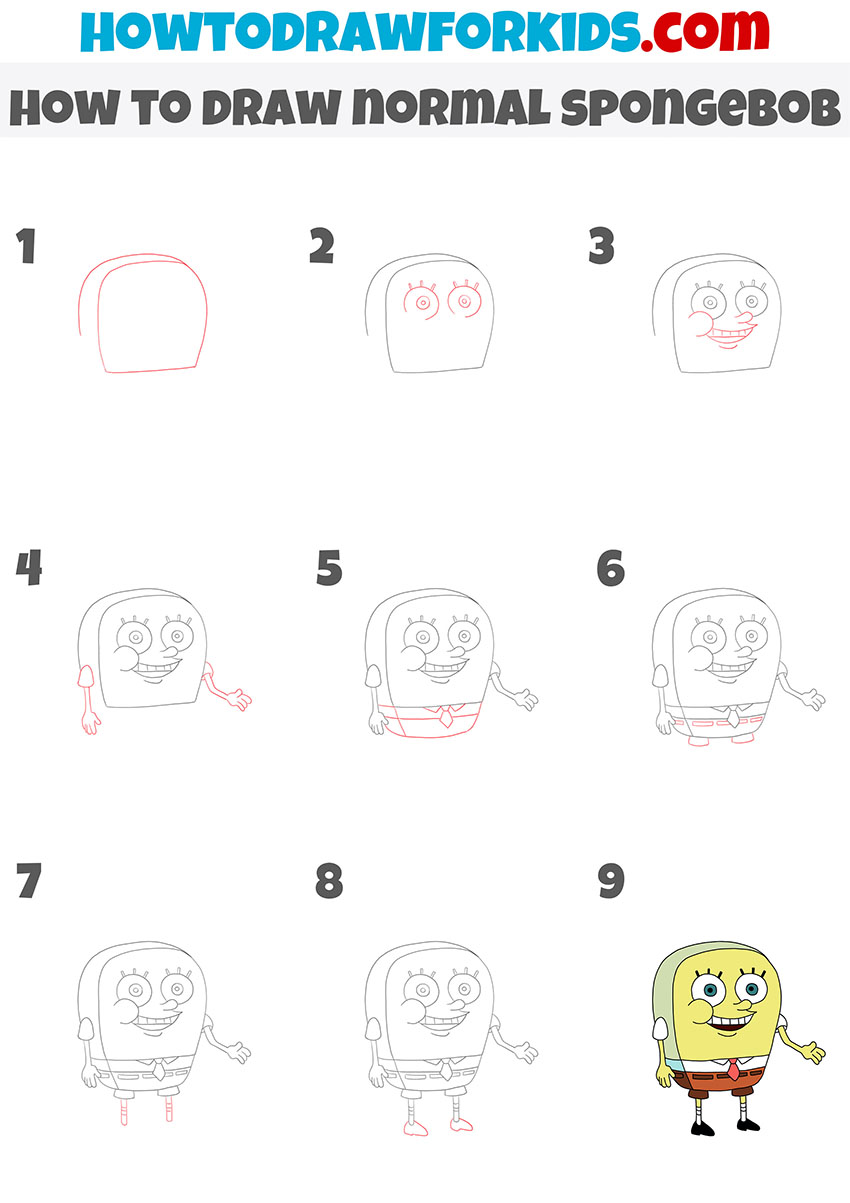 I am glad that you are interested in the drawing lessons presented on this site and I want to offer you a new instruction on how to draw Normal SpongeBob. Undoubtedly, this lesson will be useful for you, as you will once again train your artistic abilities.
The Normal SpongeBob is wearing a shirt, tie, and trousers. This character looks funny, unusual and evokes pleasant emotions. While working, try to carefully draw all the lines and keep the proportions so that in the end your drawing is as similar as possible to my example.
So, now prepare all the necessary art supplies and start this fun tutorial. I am sure you will get great results.
Materials
Pencil
Paper
Eraser
Coloring supplies
Time needed: 30 minutes
How to Draw Normal SpongeBob
Draw the base.

The bottom outline is a smooth, straight line, and the top outline is smooth, curved lines.

Depict the eyes.

Slightly above the middle of the body, draw large circles, add the iris, pupil, and eyelashes.

Add the rest of the elements of the face.

Draw the nose, wide mouth, cheek, and outline of the lower lip.

Sketch out the hands.

On the sides, add short sleeves and depict thin arms in the same position as in the example.

Draw the lower part of the torso.

With a smooth line draw the lower part of the torso, mark the outline of the shirt and add the tie.

Add the top of the legs and detail the clothes.

Draw the upper parts of the legs in the form of short cylinders. Add elongated rectangles on the belt.

Depict the legs.

With the help of vertical and horizontal lines depict two thin legs.

Sketch out the shoes.

Draw two shoes with the feet pointing in the same direction.

Color the drawing.

For coloring, you will need yellow, blue, black, beige, and brown.
I remind you that now you can download a free PDF file with a short version of this lesson. The file contains a brief instruction and additional materials that you will need to effectively complete this lesson.