Simple Guide on How to Draw Yo-Yo in a Few Steps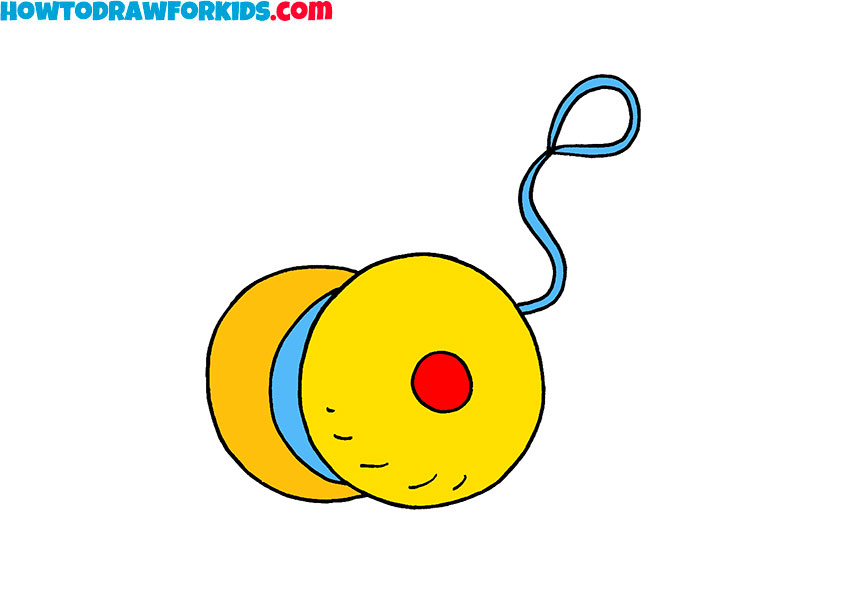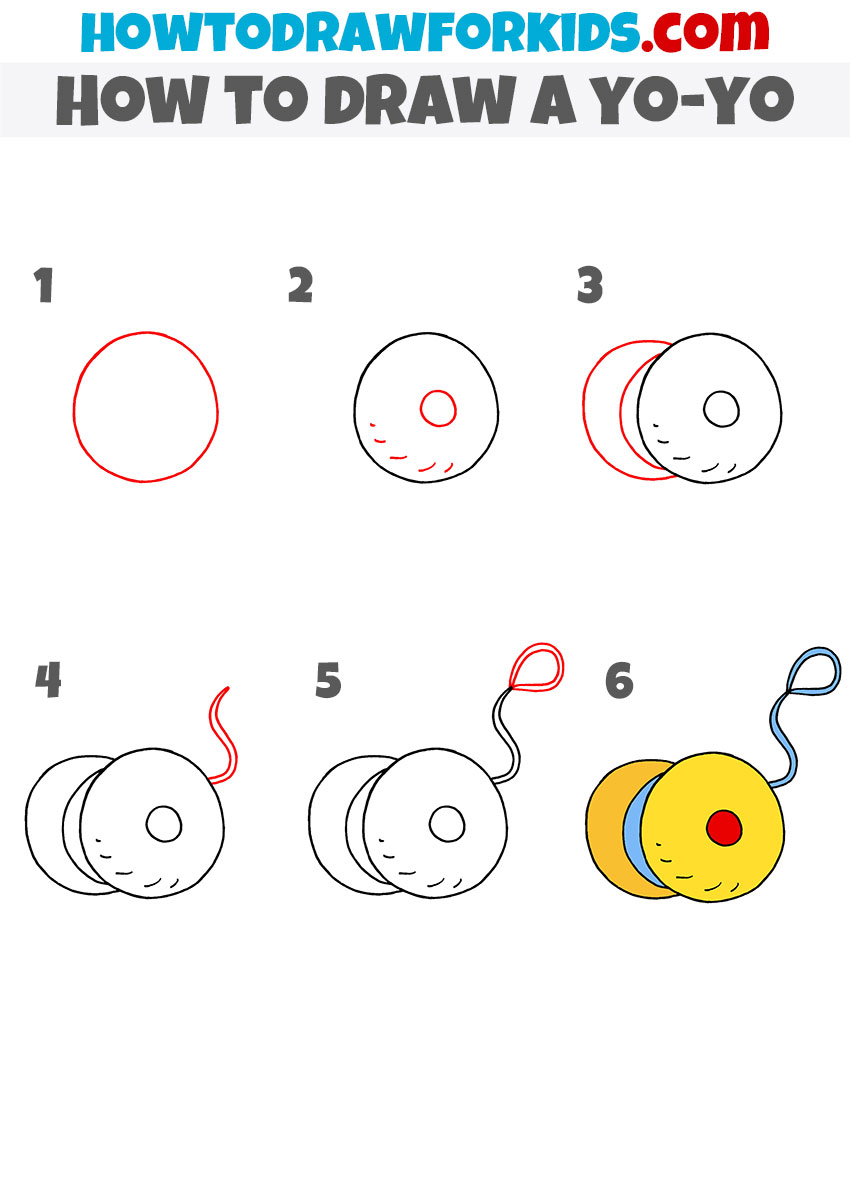 In this lesson, I will show you how to draw yo-yo. Favorite entertainment for many teenagers and children. An interesting, restless toy. A bright toy, consisting of two disks of the same size and weight, fastened together by an axis, on which a rope is put on with a loop. Works on the principle of Maxwell's pendulum and gyroscope. You can just have fun pulling the strong lace, or you can master various tricks and amaze all your friends and acquaintances.
Previously, this toy was sold literally at every step, but now it is only available in resort towns. However, yo-yo can not only be bought but also drawn. Right now we will draw the yo-yo with you. If you don't have time for this, or it is simply not convenient, you can always download a PDF file.
Following our yo-yo drawing tutorial, you will certainly succeed. Perhaps after drawing you will want to remember your childhood and buy a real toy. Do not deny yourself the pleasure! Let's paint!
Materials
Pencil
Paper
Eraser
Coloring supplies
Time needed: 13 minutes
How to Draw Yo-Yo
Draw the circle.

Take the round object and circle it.

Draw the smaller circle.

Depict the smaller circle inside the circle and add a couple of strokes, as shown in the figure.

Add volume.

After drawing the front part of the toy, it is important to give the drawing three-dimensionality.

Add details.

We draw the ponytail – this is the very string with which the yo-yo can perform a variety of tricks.

Add the loop.

Draw the loop to the other end of the rope, which is free from the toy.

Add colors.

After the work on the drawing is finished, you can color it in any way that suits you.
How easy it was to draw this unpretentious toy, isn't it? By the way, there are many different styles in the yo-yo game, as well as many competitions. Do not forget that below you can download the PDF file with this yo-yo drawing tutorial.
What is your favorite toy? Perhaps on this site, you will find the drawing lesson on her. Until next time!