Learn how to draw a cricketer with this tutorial. This guide is very interesting, useful and consists of only nine simple steps.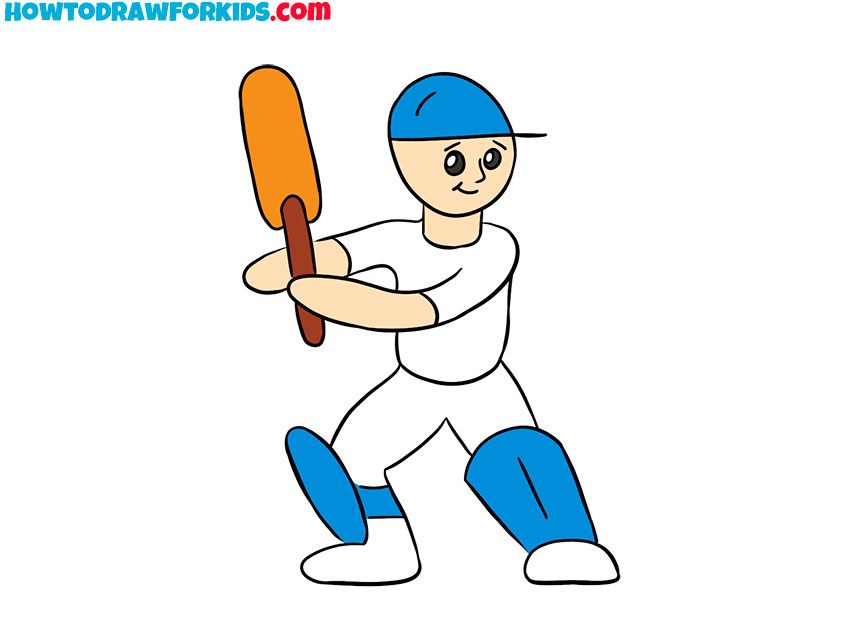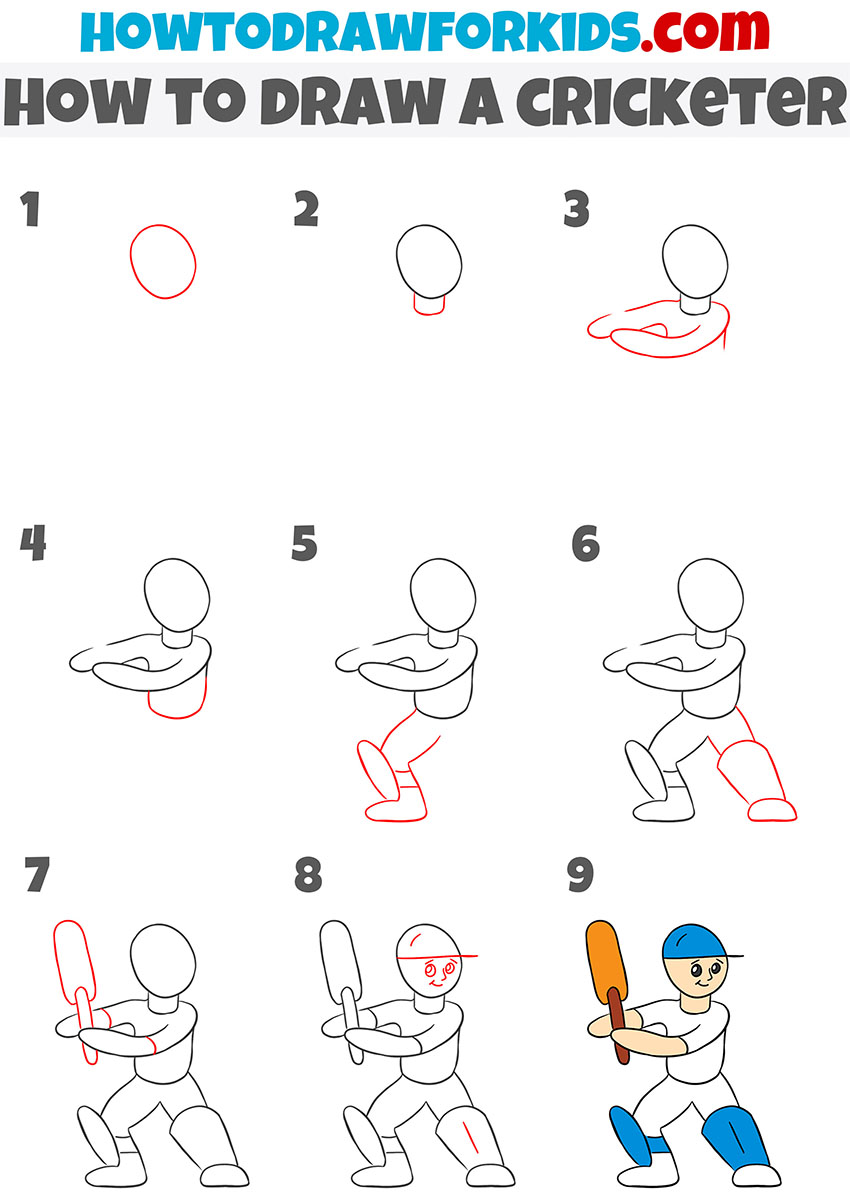 In this tutorial, you will learn how to draw a cricketer. Cricket is a team sport that uses a bat and a ball. The game takes place on a special field. The player's task is to reflect the opponent's ball while getting more points.
In cricket, there are players who serve the ball and there are players who hit the ball. In the picture, you see an athlete who hits the ball. This player has the appropriate posture and is ready to parry the blow at any moment.
This lesson will be interesting and useful for you because you will once again train the ability to draw a human figure. The tutorial includes nine simple steps that any aspiring artist can easily follow.
Here you will need the ability to make smooth rounded lines because most of the elements of the picture consist of precisely such lines. Be careful and attentive at each stage, and you will get an excellent result.
Materials
Pencil
Paper
Eraser
Coloring supplies
Time needed: 30 minutes
How to Draw a Cricketer
Draw the head.

Determine the size of the player and draw an oval.

Depict the neck.

Draw a rounded line below the head.

Sketch out the arms.

Use smooth lines to depict two arms that are turned to the side.

Add the lower part of the torso.

Draw a smooth line at the bottom to indicate this part of the torso.

Depict one leg.

Draw the half-bent leg with a smooth line, add the protective pad on the side.

Sketch out the second leg.

Repeat the previous step and draw the second leg, On top add the wide protective overlay.

Draw the bat.

In the player's hands, draw the bat, which consists of two oval elements.

Add details.

Add the outline of the cap, the line on the protective cap, and the elements of the face.

Color the drawing.

Choose any colors to color the cricketer.
Don't forget that you have the opportunity to download a short version of the lesson in PDF format for free. This will allow you to return to the lesson at any convenient time.