In this tutorial I will show you how to draw a cute baby. The lesson is designed specifically for beginners.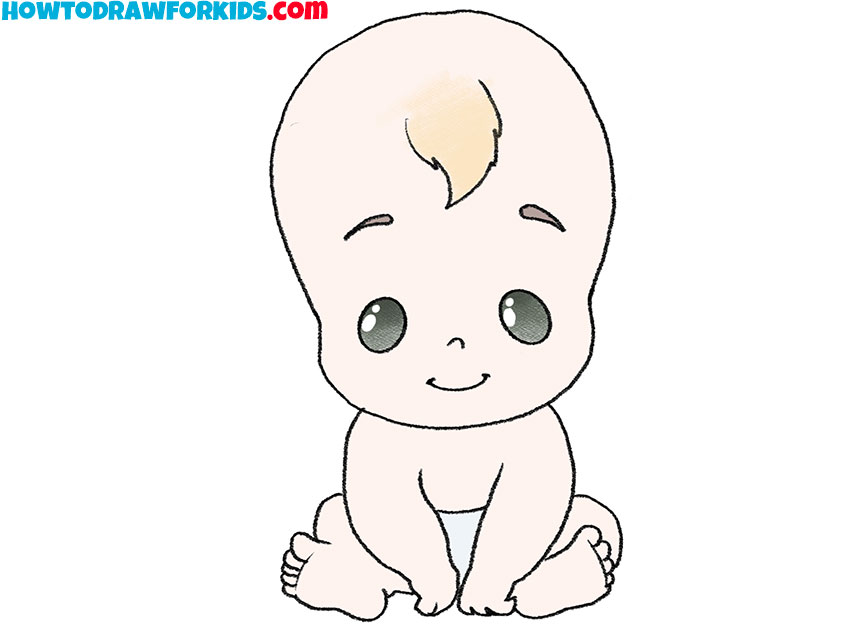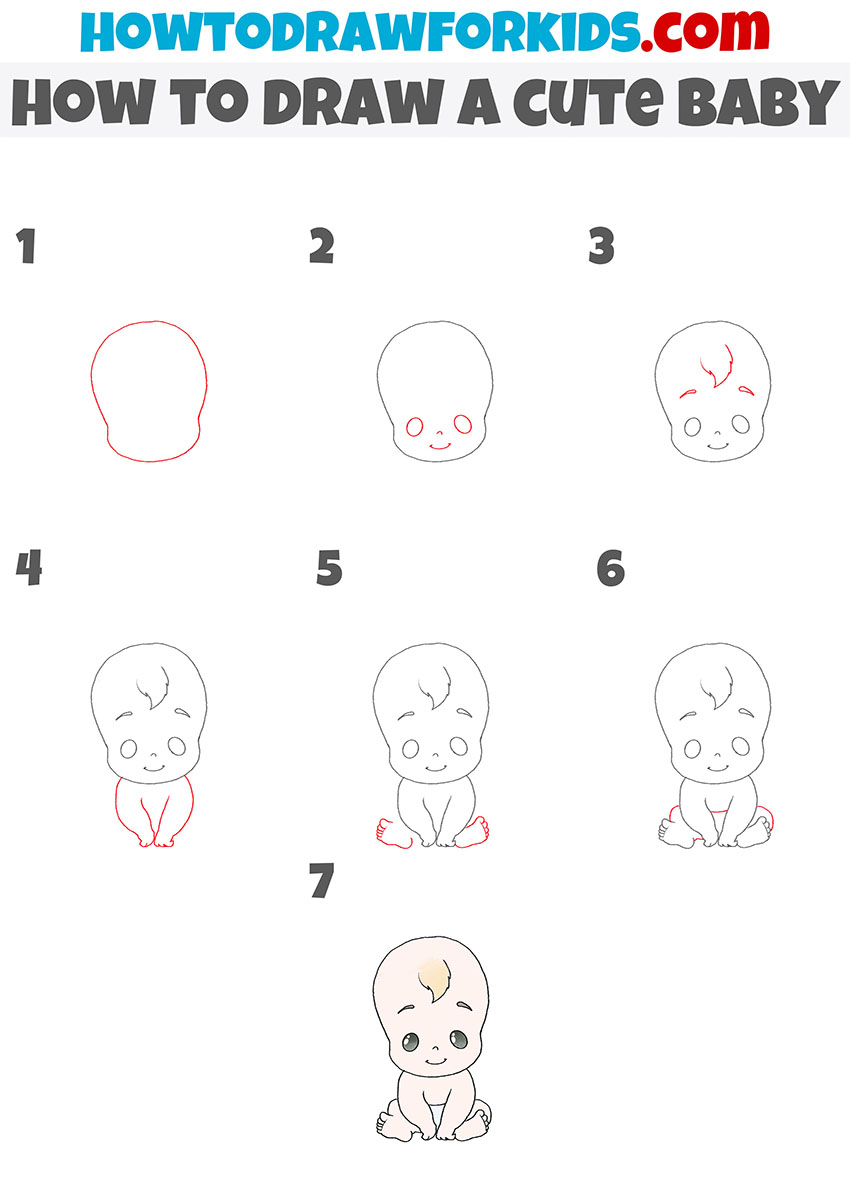 I am glad that you are interested in creativity and in this tutorial you will learn how to draw a cute baby. The picture shows a cute baby in a sitting position.
You do not see some parts of the body, because the child leans forward a little and rests his hands on the floor. Try to correctly depict this position of the body. Also pay attention to the proportions of the body. Young children have a large head and a relatively small torso.
In the process, be patient and consistent, carefully draw all the lines that are marked in red. Now check if you have all the art supplies at the ready and start following all the steps in this instruction.
Materials
Pencil
Paper
Eraser
Coloring supplies
How to Draw a Cute Baby
Draw the head.

The head is oval and there are convex areas near the cheeks.

Depict the facial features.

Draw the eyes in the form of two ovals, draw the small nose and mouth.

Add the rest of the elements of the head.

Depict the eyebrows that are raised high, and add the small tuft of the hair at the top.

Sketch out the arms.

Add lines down from the head and depict two arms in which the brushes are folded together.

Draw the feet.

Depict the feet located on the sides and add the toes.

Add the rest of the body.

Draw the rest of the legs with smooth lines and draw a transverse line on the belly.

Color the drawing.

Choose any natural shade to color the skin. Also use black and yellow.
I recommend that you download the PDF file, which contains all the useful information about this lesson. Thus, you can return to the lesson at any time and perform it again if necessary.