I have prepared for you a simple lesson in which you will learn how to draw Pacman. I am sure that you will quickly cope with this task.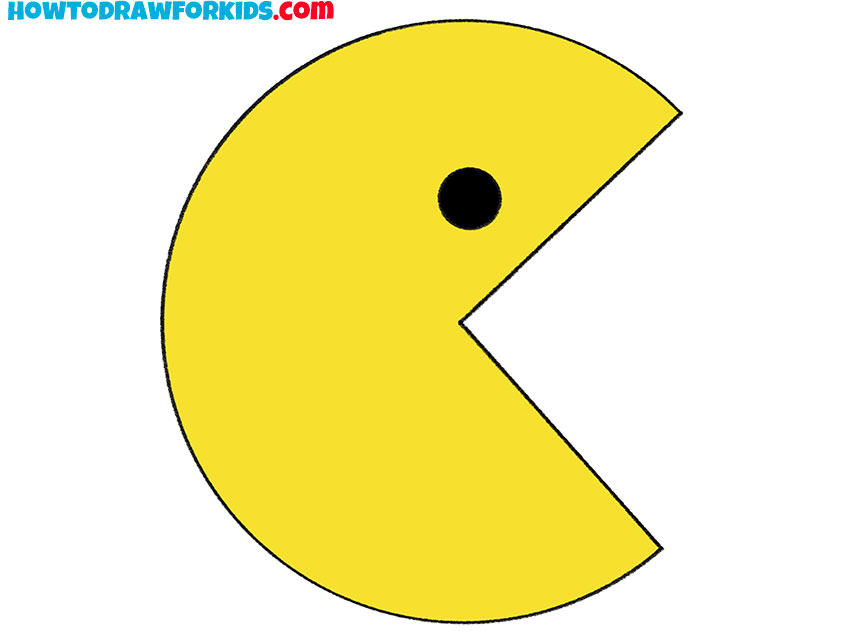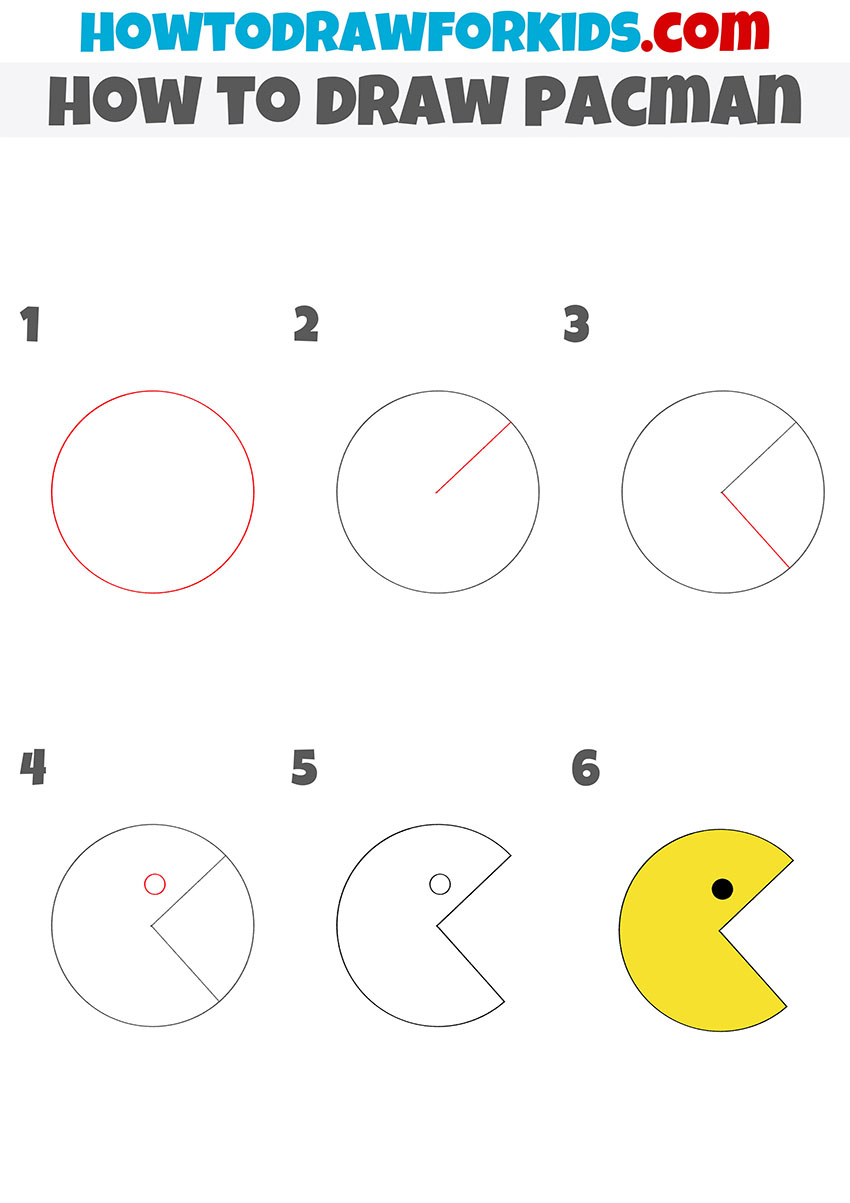 I want to present you with a simple instruction that shows in detail how to draw Pacman. This is a computer game that was created in Japan.
The game was interesting for different segments of the population and both boys and girls enjoyed playing it. The game involved performing certain actions in order to rise to a new level.
All elements of the game are very simple. The main character of the game is a yellow ball that has a big mouth. The design of the game is very simple, yet attractive. The player's task is to eat all the dots and climb to the next level while avoiding collisions with ghosts.
In the picture, you see a yellow geometric figure. You can use the tools at hand to draw this shape, but I recommend that you do all the lines yourself.
Materials
Pencil
Paper
Eraser
Coloring supplies
Time needed: 10 minutes
How to Draw Pacman
Draw the outer outline.

Determine what size your drawing will be and draw an even circle.

Start drawing the mouth.

Depict a straight line from the center of the circle to the outer edge.

Add the bottom of the mouth.

Draw another line from the center of the circle to the outer edge so that a right angle is formed.

Sketch out the eye.

At this stage, depict a small circle.

Correct inaccuracies.

Use the eraser to remove the extra line.

Color the Pacman.

Use a bright yellow to color the Pacman. Color the eye in black.
At the end of the lesson, I suggest you download a PDF file in which you will find a short version of the lesson and additional materials. Save this file and you can always return to this lesson if necessary, even if there is no Internet access