Super Easy Tutorial on How to Draw a Zebra for Kids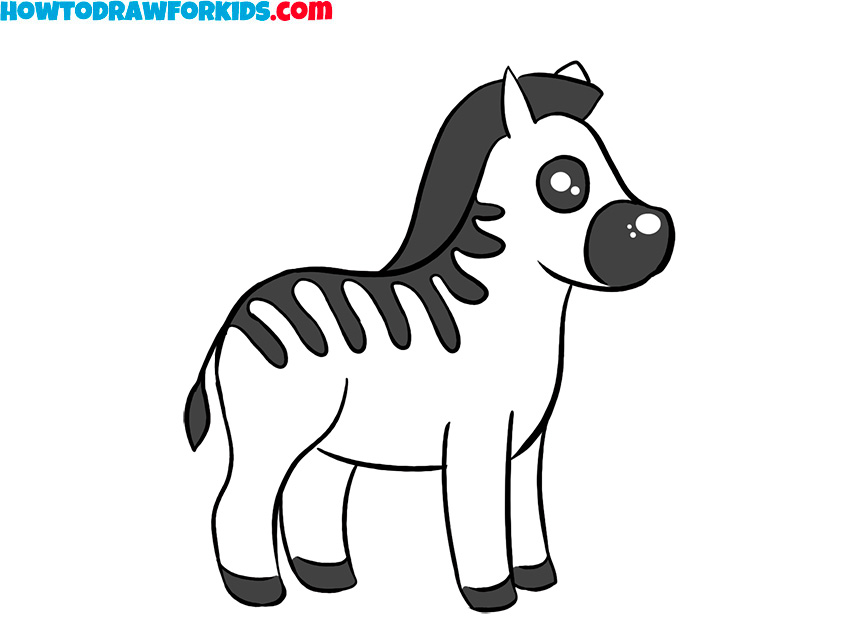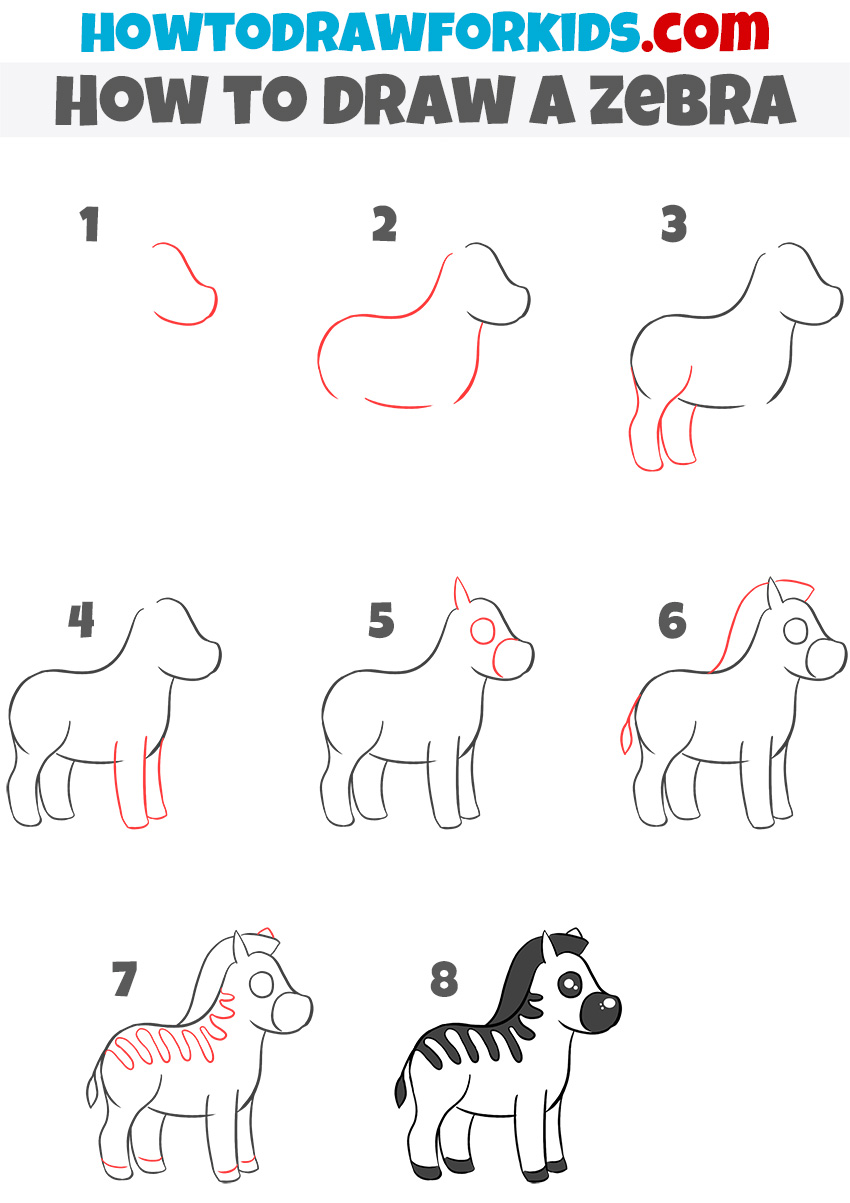 This tutorial on how to draw a zebra has eight easy steps. Each step consists of really simple lines and details, and I am sure that any child can cope and draw this beautiful animal without any difficulties.
Zebra is very similar in appearance to horses and donkeys. This means that having mastered the ability to draw a zebra, a young artist will be able to draw horses, donkeys, and other externally similar animals.
In addition, this lesson teaches the young artist the proportions of ungulates. When drawing a zebra, you need to try to achieve the most correct proportions.
So let's get started!
Materials
Pencil
Paper
Eraser
Coloring supplies
Time needed: 30 minutes
How to Draw a Zebra
Draw the head of the zebra.

Start with the muzzle, sketching it out with a long, flowing line.


Sketch the torso.

Using some smooth lines, outline the top, bottom, and front edges of the torso.


Draw the hind legs.

As you can see, they look like vertically extended flowing lines.


Draw the front legs.

They are similar to the hind legs but have the same thickness along their entire length.


Add facial details.

Draw the eye, ear, and nose with simple lines.


Add the mane and tail.

Don't forget to draw a small tuft at the end of the tail.


Draw the pattern and lines of the hooves.

The pattern can be of any shape, but I've tried to keep this part of the drawing as simple as possible.


Color the zebra.

Use black or dark gray to paint the mane, tail, hooves, pattern, eyes, and nose.

The zebra drawing lesson is over. To be able to depict this beautiful animal without the Internet, use this free PDF worksheet, which contains all the steps of this tutorial and some really interesting additions.