I invite you to a new lesson in which I will show you how to draw Elmo. This guide is very simple, and you will really like it.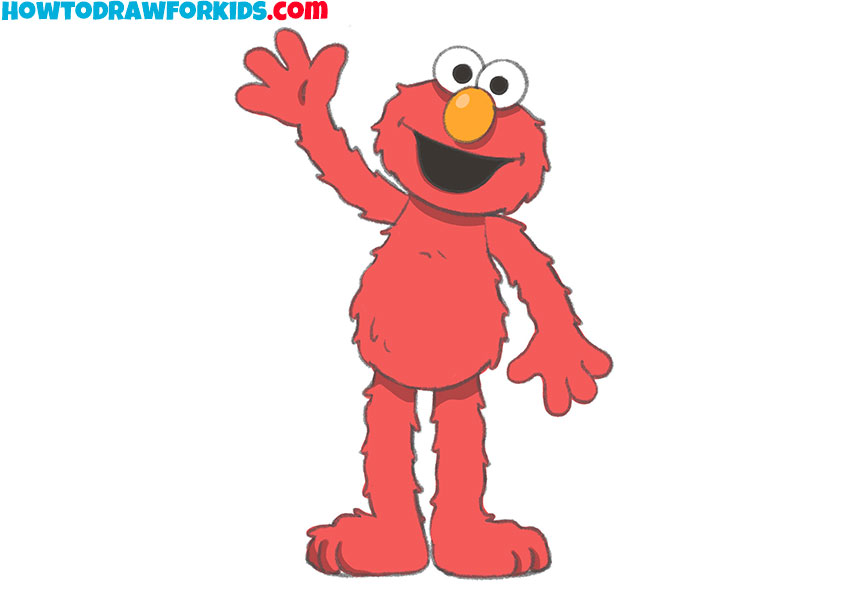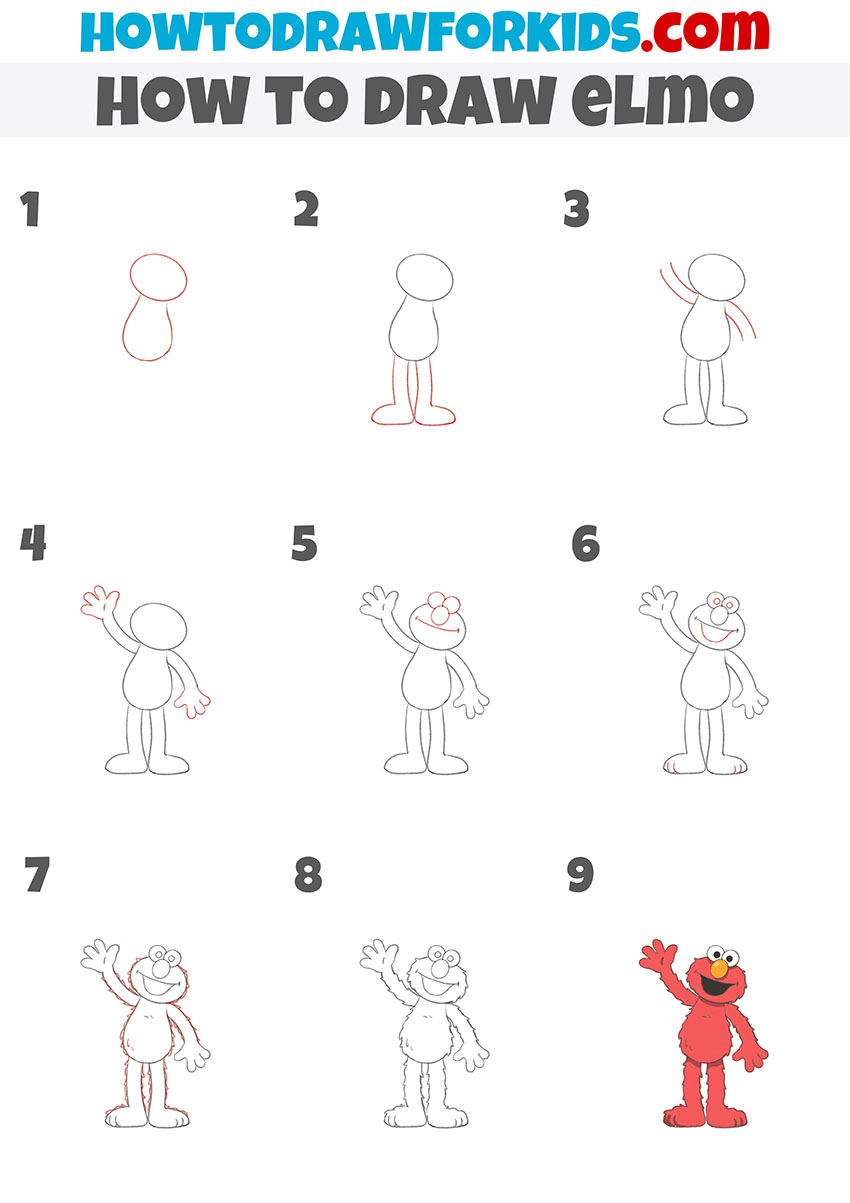 With the help of a simple instruction, you will learn how to draw Elmo. This is a character from the popular international TV show Sesame Street. Elmo is presented as a funny monster. You can see that Elmo has a thick red coat, long limbs, big eyes and an orange nose.
By nature, Elmo is optimistic, friendly, and cheerful. This monster has an infectious laugh and invariably evokes sympathy from those around him. Hope you enjoy drawing this character.
The instruction is designed in such a way that any novice artist will quickly cope with this creative task. You only need to be attentive and accurate at every stage of drawing.
Materials
Pencil
Paper
Eraser
Coloring supplies
Time needed: 30 minutes.
How to Draw Elmo
Draw the head and torso.

First, depict an even oval to draw the head, then add the torso with a smooth line.

Add the legs.

The legs are very large, the feet are turned in opposite directions.

Depict the arms.

Use curved lines to draw the arms. One hand is pointing up and the other is pointing down.

Sketch out the fingers.

On each hand, add four large fingers.

Add elements of the muzzle.

Depict big eyes, the round nose and the wide mouth.

Sketch out the rest of the elements.

Draw the toes, pupils and lower part of the mouth.

Depict the fur.

Add jagged lines along the outer contour to depict individual strands.

Correct inaccuracies.

Remove extra lines with the eraser.

Color the Elmo.

You will need red, black, and orange.
By tradition, at the end of the lesson, you can use the link and download a short version of the lesson in PDF format for free. Thus, the lesson will be available to you at any time, regardless of the Internet connection.