How to Draw a Cute Dragon
In this lesson, I will show you in detail how to draw a cute dragon. The lesson will be very interesting and not difficult at all.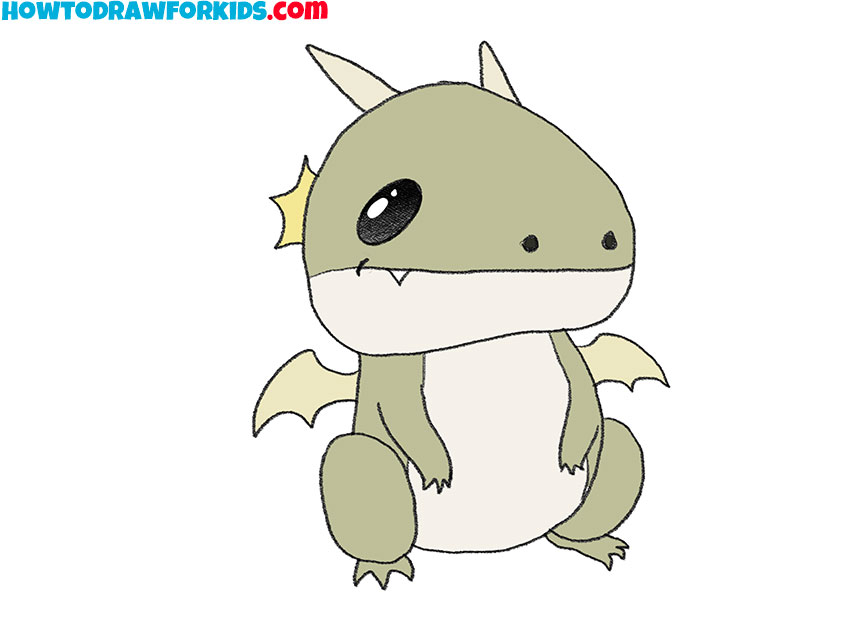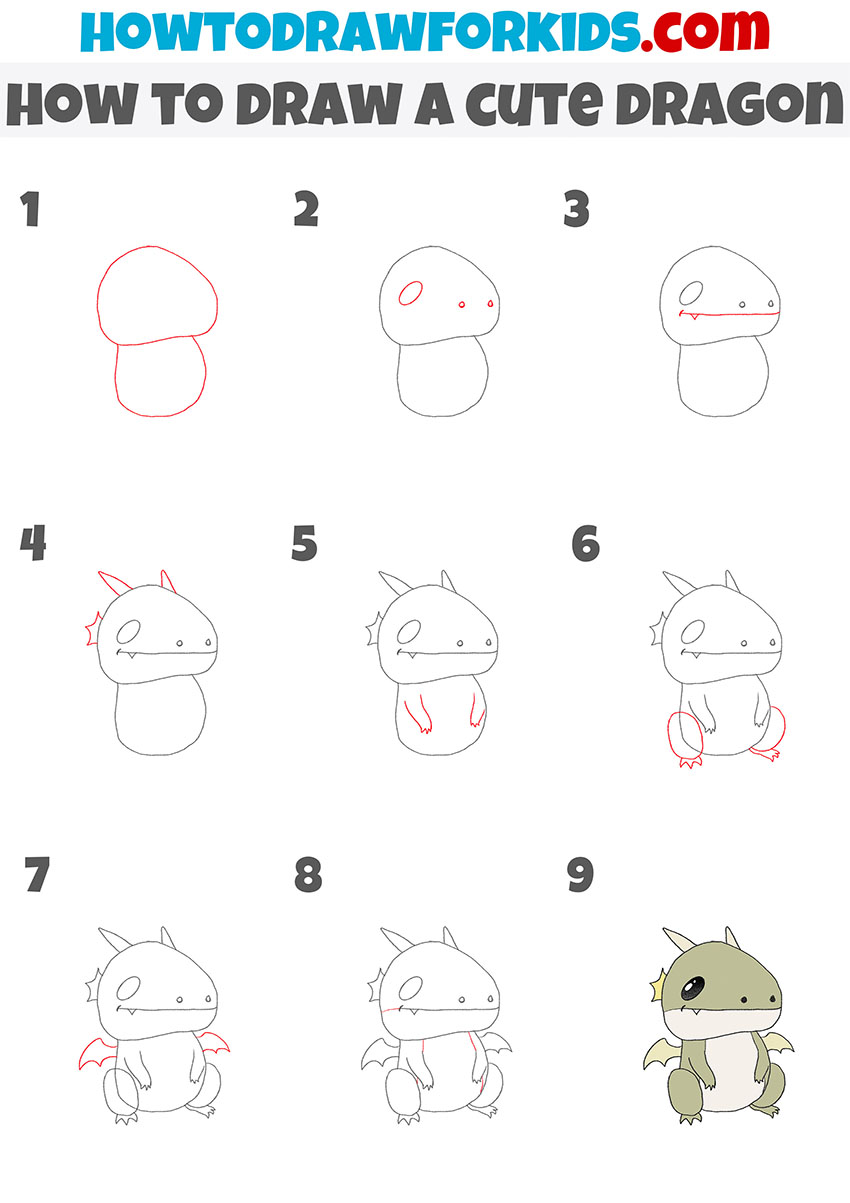 I invite you to a new drawing lesson in which you will learn how to draw a cute dragon. The dragon can be drawn in many ways, and this lesson presents the easiest way to draw, which is great for beginners. I am sure that you can easily draw a dragon.
This amazing creature is a popular character in the myths and legends of many nations. The dragon can fly and breathe fire. It is generally accepted that the dragon is formidable and dangerous, but in this lesson it looks quite harmless.
Here is a small cute dragon that has wings, horns and spikes on its back. With a simple instruction, you can easily draw all the elements of this creature.
Be careful at every stage of drawing and carefully draw all the lines. Use small hints to help you draw all parts of the dragon's body correctly. I wish you success in this lesson.
Materials
Pencil
Paper
Eraser
Coloring supplies
Time needed: 30 minutes
How to Draw a Cute Dragon
Draw the head and torso.

Depict two rounded shapes of different sizes. It looks a bit like the mushroom.

Add elements of the muzzle.

Sketch out an oval eye and small nostrils.

Depict the mouth and tooth.

Add a long line to represent the wide mouth, and draw the tooth in the form of a triangle.

Sketch out the elements on the head.

Draw two narrow horns in the form of cones and add pointed spikes at the back of the head.

Draw the upper paws.

The upper feet are very short and have three small pointed toes.

Depict the lower paws.

The upper parts of the hind legs are oval. Add feet at the bottom.

Add the wings.

With the help of smooth curved lines, depict two wings of the same shape as in the example.

Detail the color.

Add some lines to mark the outline where the body color will be different.

Color the dragon.

You will need shades of green, gray, or brown.
The cute dragon is ready! I hope that the creative process gave you pleasure, and you like the result of the work. I want to remind you that for your convenience, I have created a short version of the lesson in the form of a PDF file. Download the file and draw at any convenient time.