How to Draw an Anime Shoe
Now I will show you how to draw an anime shoe. With a simple instruction, you will quickly master this lesson.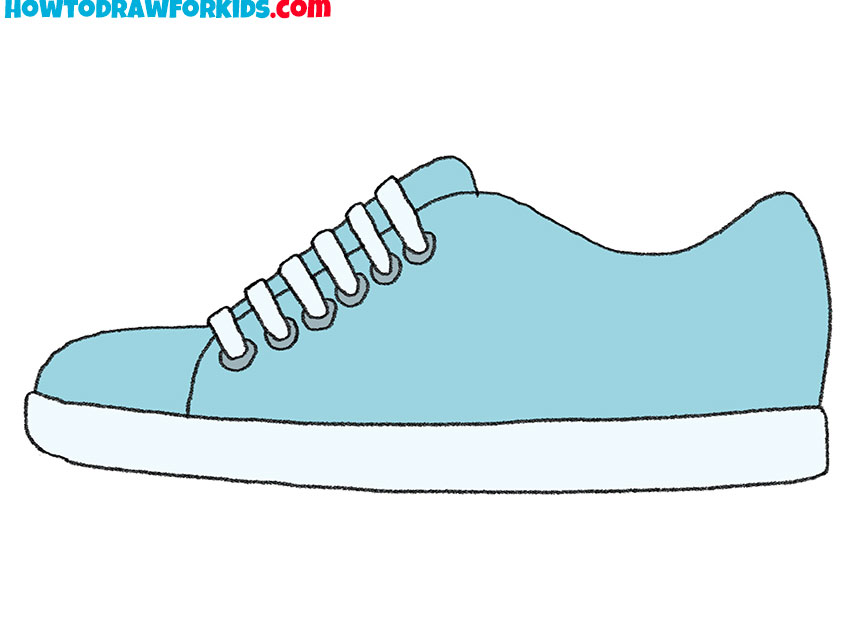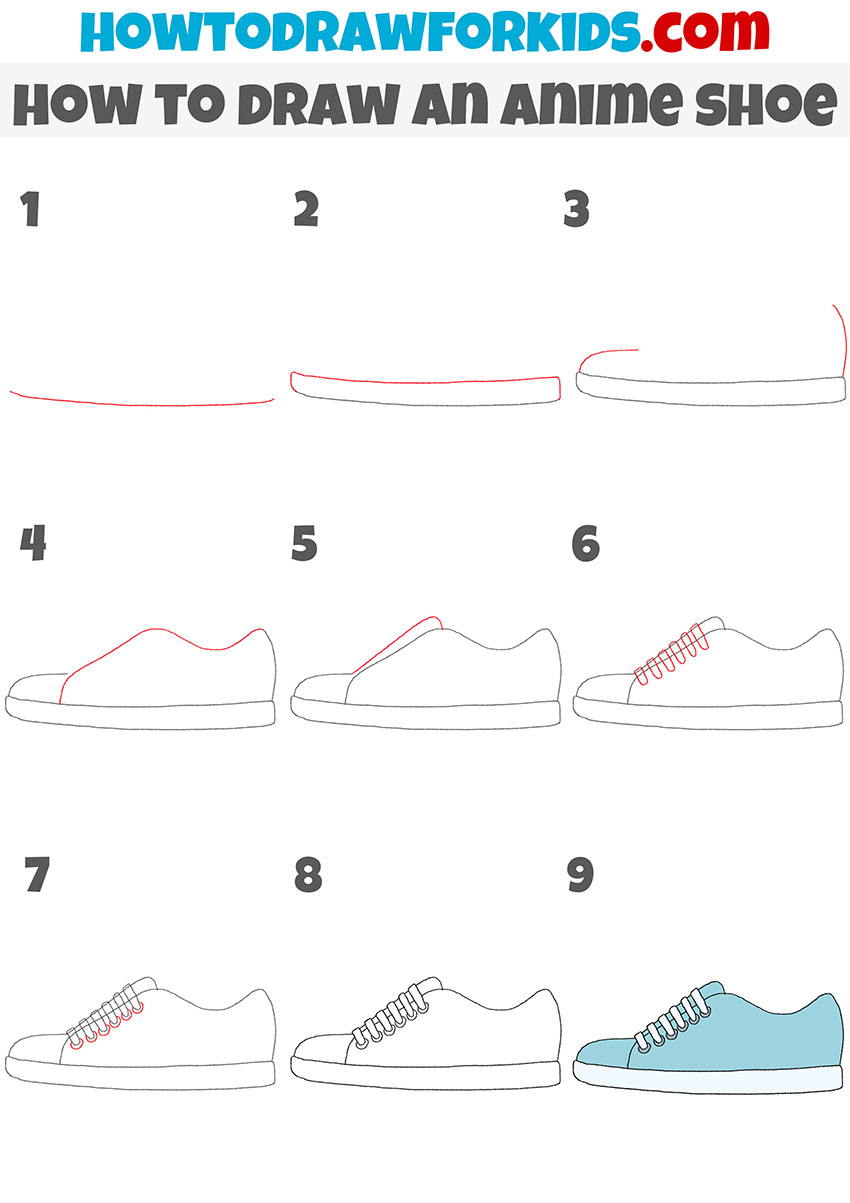 I suggest you complete a new useful lesson, which shows in detail how to draw an anime shoe. Anime drawings are usually well detailed, and this drawing is no exception.
Here you see a sports sneaker that has a high sole and lacing. There are many small elements in the picture. You will need some time and patience to complete this tutorial, but you will get a good result.
Be especially careful when drawing the outer contour of the shoes, you will do the rest of the elements without much difficulty. You can use the skills you have gained if you want to draw any other sports shoes.
Materials
Pencil
Paper
Eraser
Coloring supplies
Time needed: 30 minutes
How to Draw an Anime Shoe
Draw the bottom of the sole.

This is a simple step in which you have to draw one smooth line.

Add the height of the sole.

Depict small lines along the sides to indicate the rise, and draw a horizontal connecting line.

Depict the toe of the shoe and the heel.

In front, draw a curved line to depict the toe of the shoe. Using a small line, draw the heel.

Add the rest of the outline.

Be careful at this step and try to draw a line of the same shape as in the example.

Sketch out the tongue.

Draw a smooth line across the top of the shoe.

Depict the lacing.

Sequentially, draw six small elements of the same shape as in the example.

Add the holes for lacing.

Draw a small rounded line at the bottom of each element.

Correct inaccuracies.

Remove any extra lines in the drawing.

Color the anime shoe.

Choose any color for the drawing.
Download the PDF file which contains a short version of the lesson. This will help you return to the lesson at any time if necessary, even without access to the Internet.