In this tutorial I want to tell and show you how to draw Deadpool step by step. So start the lesson and enjoy drawing.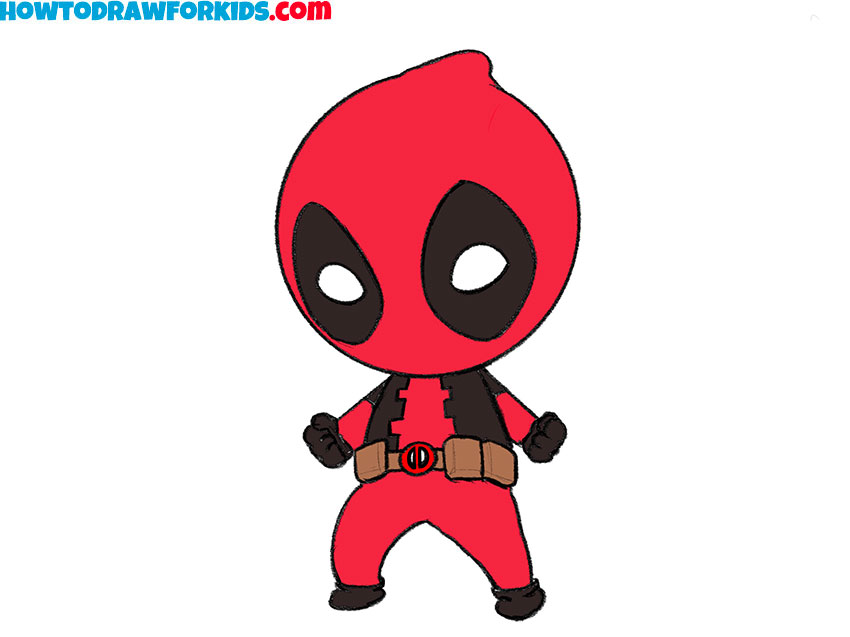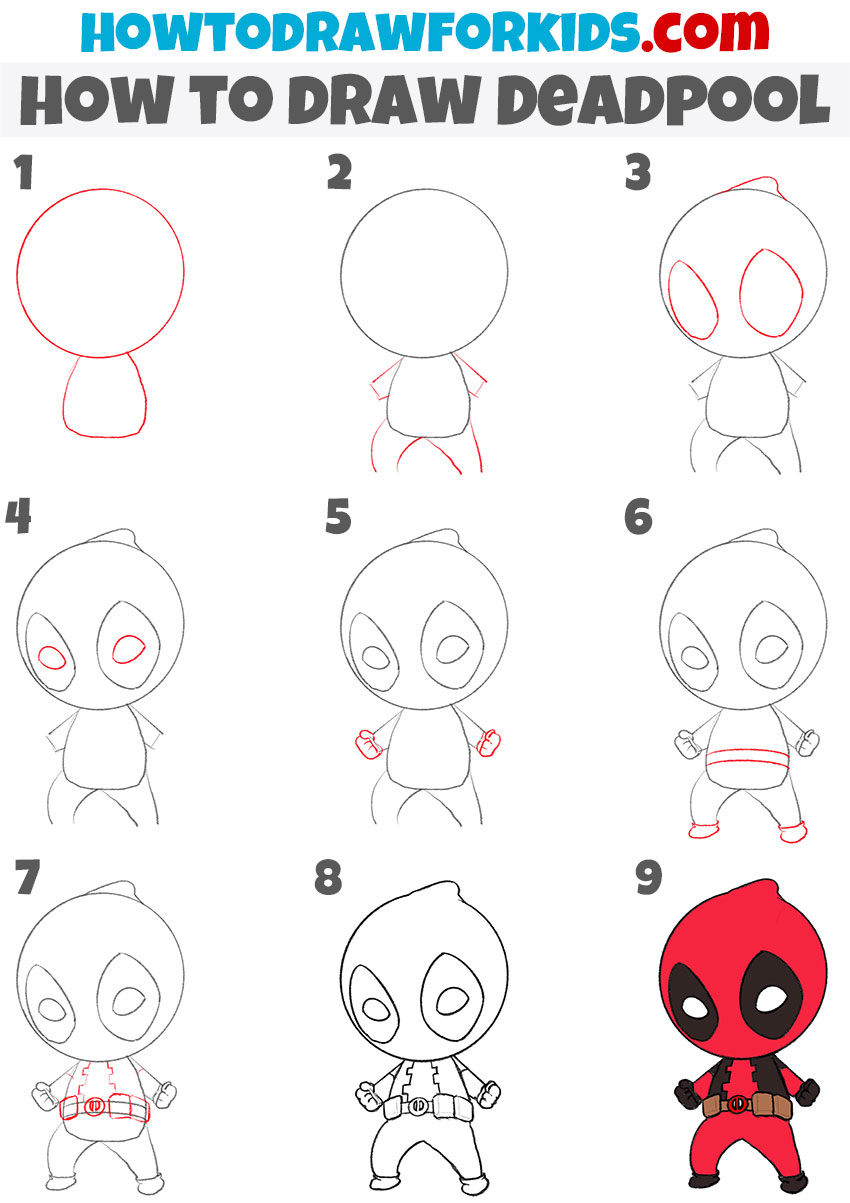 I have prepared a new and very exciting drawing lesson on how to draw Deadpool. He is a fictional character appearing in American comic books published by Marvel Comics. Deadpool, whose real name is Wade Winston Wilson, is a disfigured mercenary with the superhuman ability of regeneration and physical prowess. Deadpool doesn't have any powers other than his immortality and regeneration, although this ability has been so effective that he's been able to survive impossible scenarios.
This drawing tutorial consists of nine simple steps. By following my instructions step by step, you will easily complete this task.
We could talk about Deadpool for a very long time because it's a very interesting character, but let's move on to the drawing lesson for Deadpool!
Materials
Pencil
Paper
Eraser
Coloring supplies
Time needed: 20 minutes
How to Draw Deadpool
Draw the outline of Deadpool's head and torso.

Draw the head as a large oval. Add the torso below the head, using a curved line.

Add Deadpool's arms and legs.

To draw these details, use straight lines. The legs should look larger than the arms.

Draw the outline of the eyes and the top of the costume.

Depict these elements as shown below. It might look a bit like a cartoon ghost in this step.

Outline the inside of Deadpool's eyes.

Please note that due to the angle, the eyes have different shapes.

Draw the bottom of Deadpool's hands.

Depict these details as shown in the picture.

Add the belt and feet.

The folds of the leather on the boots will make your drawing more complete and realistic.

Add some elements of the Deadpool's costume.

Draw the rounded belt buckle, pockets, and outlines of the black elements of the suit.

Erase the auxiliary lines.

Take an eraser and remove all unnecessary lines from our drawing.

Color the drawing.

Use red, brown and black. Deadpool's traditional colors look really cool.
The lesson is over and I hope you are happy with the result. If you liked this tutorial, share it with your friends. Subscribe to us on social networks. Also, do not forget to download the PDF version of the lesson. You can use this file at any time.