Learn How to Draw Link from The Legend of Zelda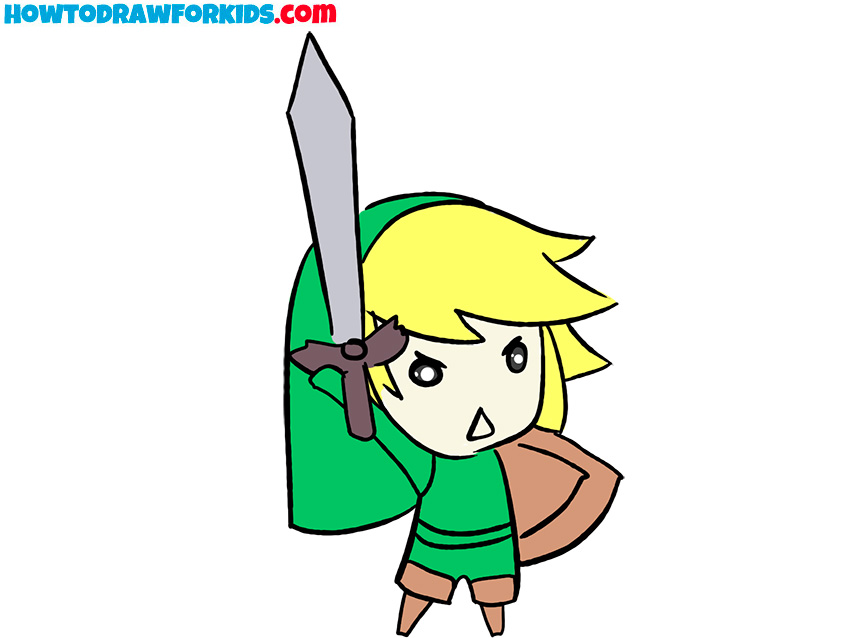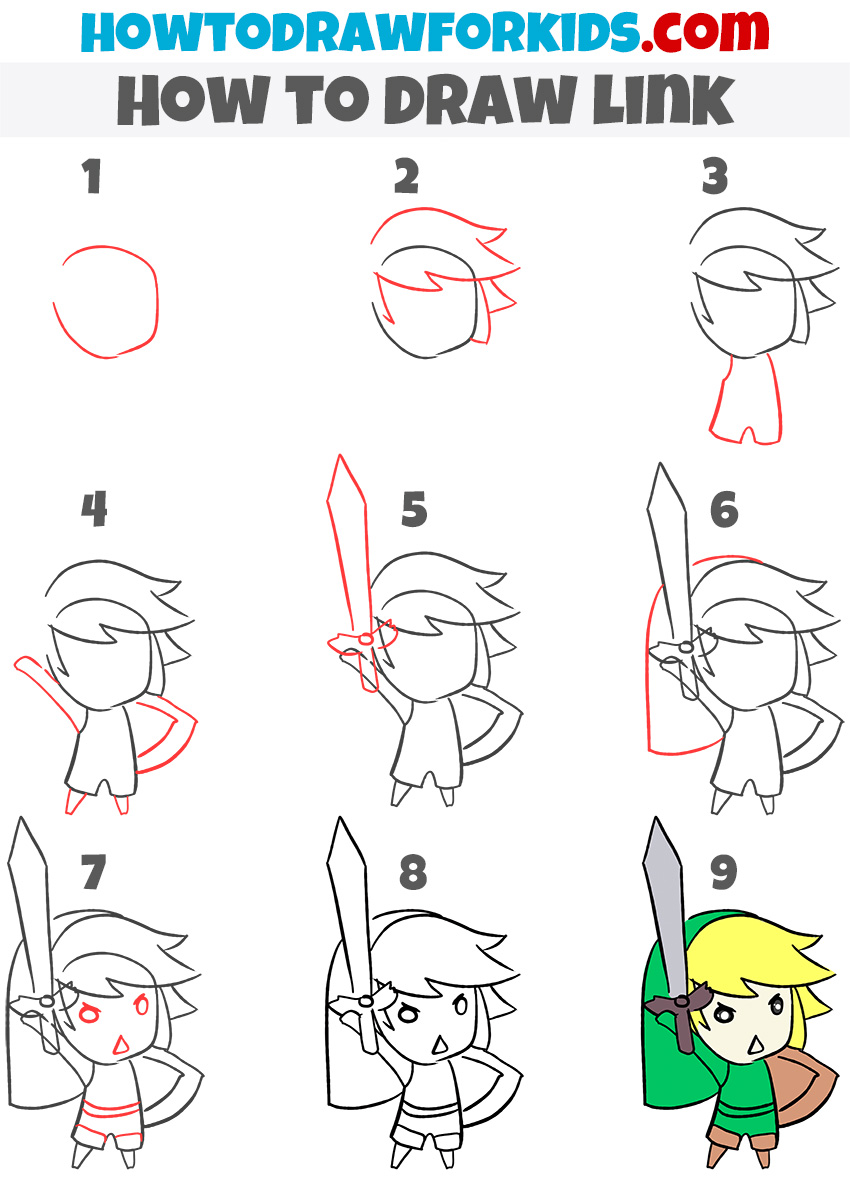 This tutorial on how to draw Link will be really simple. I intentionally simplified this character so that the young artist would not have any difficulties.
As you can see, Link in this tutorial is drawn in the chibi style. This is a style in which the character is greatly simplified and has unrealistic proportions.
If you want to make your Link drawing more realistic, and similar to the original, then just slightly change the proportions. That is, you just need to make the body a little larger and the head a little smaller.
If you're ready, let's get started!
Materials
Pencil
Paper
Eraser
Coloring supplies
Time needed: 30 minutes
How to Draw Link
Sketch Link's head.

To do this, just create a simple circle.


Draw Link's hair.

To do this, use short and smooth lines.


Sketch out the torso.

Note that in my example, the torso is smaller than the head.


Draw the limbs.

First sketch the arm and shield. Then sketch the legs with simple lines.


Draw Link's sword.

First sketch out the handle and guard, then the blade, gradually expanding towards the tip.


Add the headdress.

To do this, use a couple of long and flowing lines.


Add details.

Draw the eyes and mouth. Then sketch out the belt and boot lines.


Erase the guidelines.

Try not to touch on important lines. Then you can darken the lines of the sketch.


Color Link.

Use green for clothing, yellow for hair, brown for shield, boots and sword handle, and gray for the blade.

Did you enjoy this Link drawing tutorial? If so, then do not forget to download the PDF that includes this drawing instruction, coloring page, tracing worksheet, and grid drawing worksheet.