Today you will learn how to draw a great white shark. You will really like this step-by-step guide, because it is very useful and simple.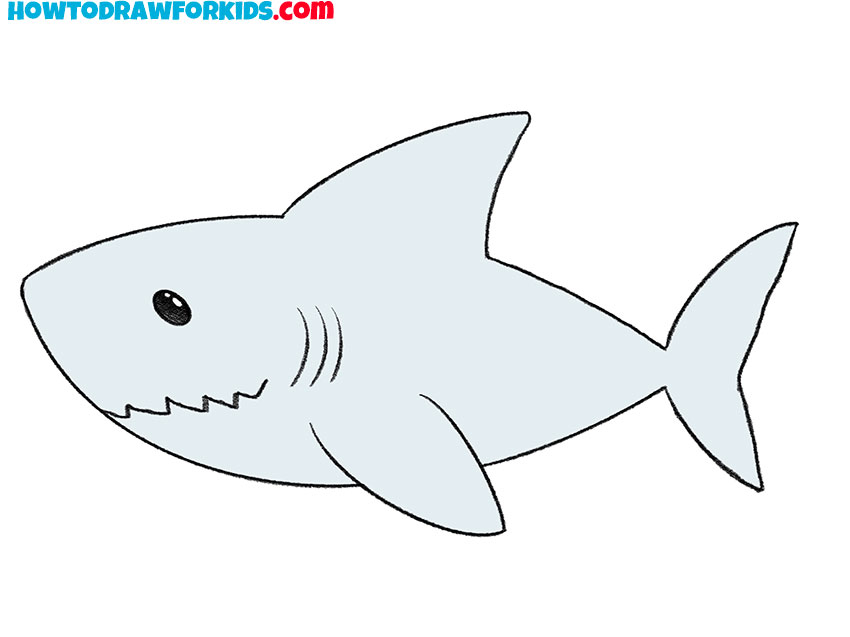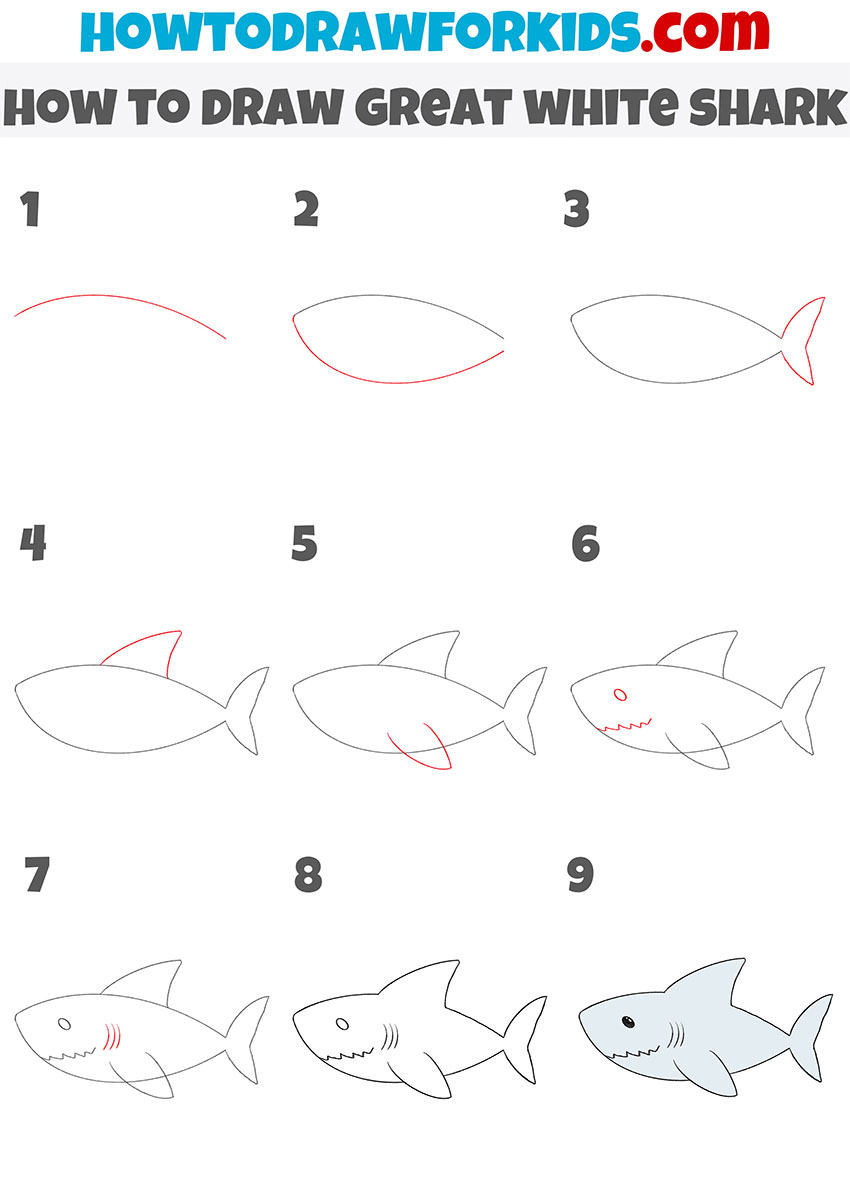 Now I will show you how to draw a great white shark. This is one of the most dangerous creatures on our planet and the largest predatory fish that lives in temperate waters in all major oceans.
A shark is a very strong creature that can even break through the bottom of a sailing yacht. The great white shark has a large conical head, with several gill slits on the side of the body. Sharks have three rows of sharp teeth.
I think that it will be interesting for you to draw this formidable predator. This step by step guide will help you draw a white shark quickly and easily. Consistently follow all the drawing steps and be careful, then you will get an excellent result.
Materials
Pencil
Paper
Eraser
Coloring supplies
Time needed: 30 minutes
How to Draw Great White Shark
Draw the upper body.

Depict a smooth rounded line.

Add the lower part of the torso.

At the bottom, draw a smooth line of a similar shape and leave a free gap for drawing the tail.

Sketch out the tail.

From the body, draw two rounded lines to the sides and smoothly connect it together.

Depict the top fin.

This fin is the largest and has a sharp end.

Draw the side fin.

Depict the fin with smooth rounded lines, which is located just below the middle of the body.

Add an eye and the mouth.

Draw a small oval for the eye and draw a zigzag line to depict the sharp teeth.

Sketch out the gills.

On the side of the head, draw three parallel rounded lines.

Correct inaccuracies.

Check your drawing and use the eraser to remove the extra lines.

Color the shark.

Use light blue for the body and black for the eyes.
The great white shark is ready! At the end of the tutorial, you see a link where you can download a PDF of the short version of this tutorial.