With this simple tutorial you will learn how to draw a lighthouse in nine easy steps. Start the lesson and get useful skills!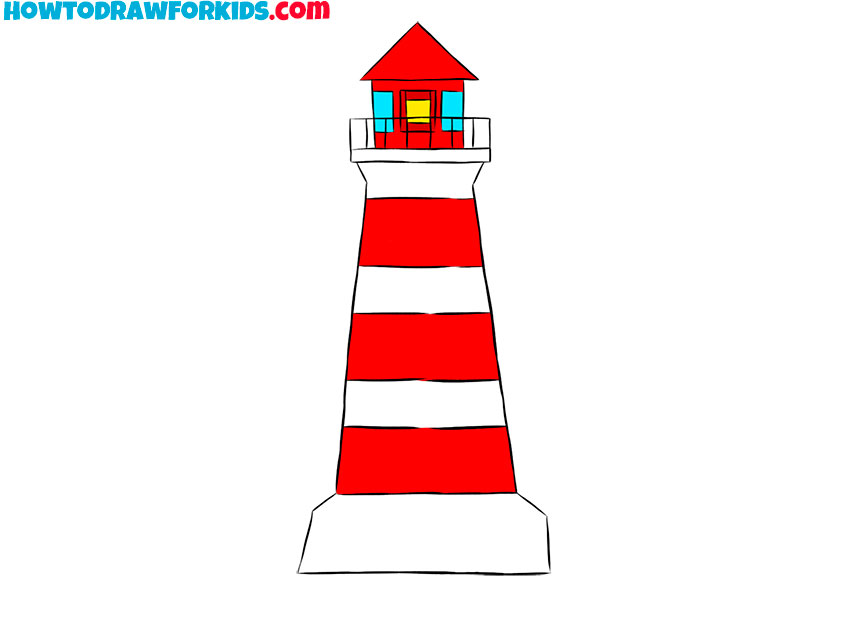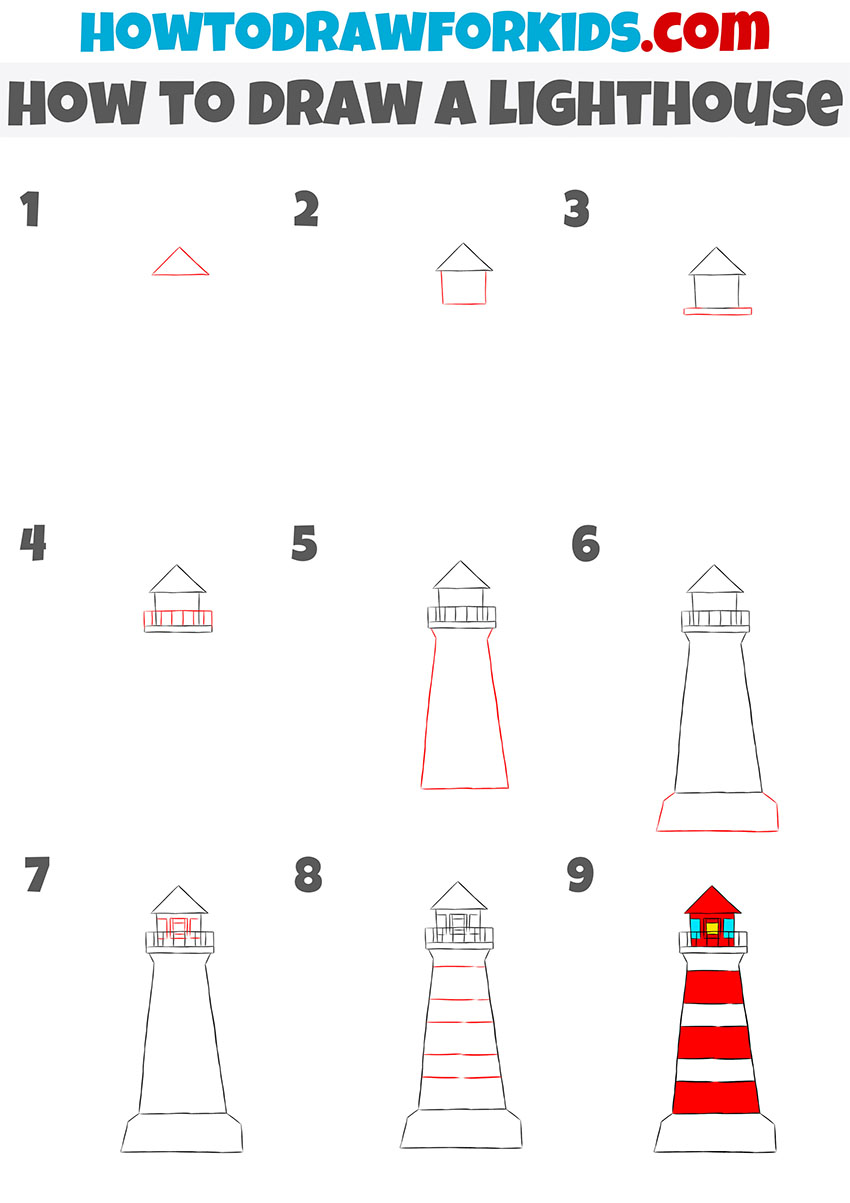 In this lesson, I want to show you how to draw a lighthouse. I promise that this lesson will be interesting and useful for you.
With the help of a simple step-by-step guide, you will quickly understand how to draw a lighthouse and make a beautiful drawing yourself. Even a beginner can handle this task. You can easily draw a lighthouse, even if you have never drawn this object before.
A lighthouse is a tall tower with signal lights on the seashore or on an island. Such a tower points the way to ships and allows sailors to accurately determine their location without leaving the shore. In ancient times, bonfires were used for such purposes, then kerosene lamps.
Materials
Pencil
Paper
Eraser
Coloring supplies
Time needed: 25 minutes
How to Draw a Lighthouse
Draw the roof.

The roof has the shape of an isosceles triangle.

Depict the top of the tower.

With the help of several straight lines draw a rectangle.

Sketch out the balcony.

Draw a long, straight line below to make a narrow rectangle.

Add the railing.

Sequentially draw several short straight lines.

Depict the main part of the lighthouse.

With the help of even straight lines draw a tall tower that has the shape of a trapezoid.

Draw the bottom of the lighthouse.

Using a few straight lines to sketch out the wide bottom of the tower.

Detail the top of the lighthouse.

Draw rectangular windows on top of the lighthouse.

Add stripes on the tower.

Depict several straight horizontal lines.

Color the lighthouse.

You will need red to color the stripes and the tower at the top. Also, use blue and yellow.
For your convenience, I have prepared a PDF file in advance, in which you will find a short version of the lesson and additional useful materials.