Learn how to draw a pirate ship in nine easy steps with this tutorial. I promise that you will enjoy this lesson and will be useful for you.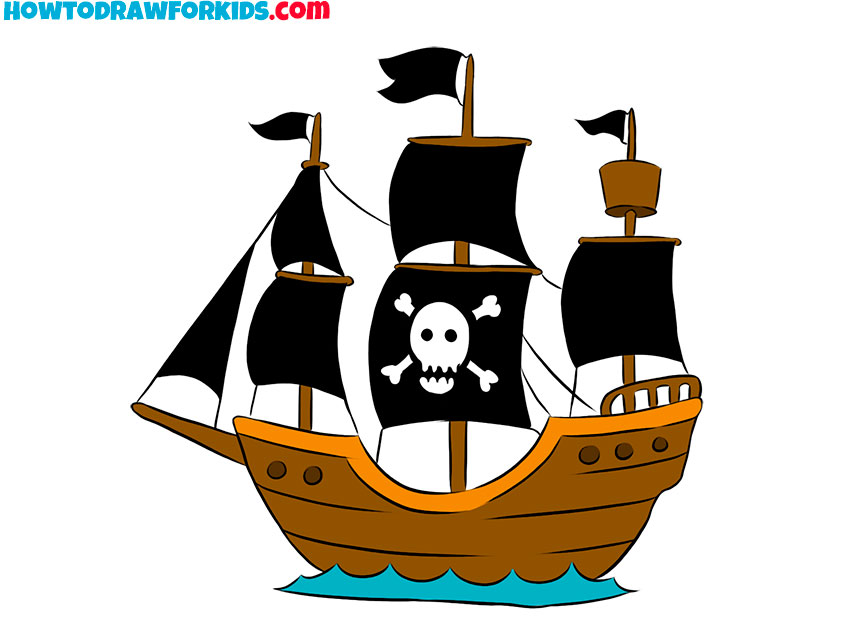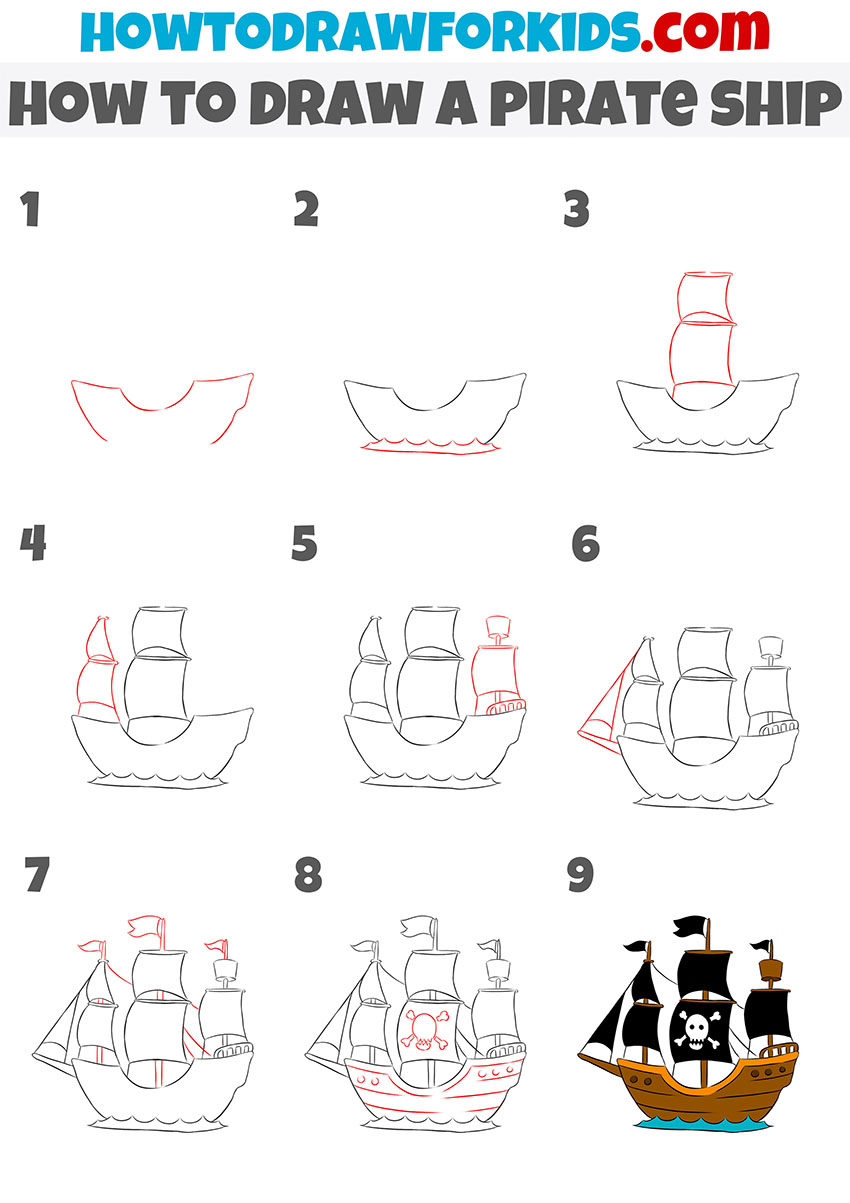 Now you will find a fascinating lesson in which you will learn how to draw a pirate ship. You will have a good time and get useful skills.
Surely, you have watched any cartoons or films about pirates and you will be interested in learning how to draw a pirate ship. You can easily do this thanks to simple instruction, which is designed specifically for children and budding artists.
In the picture, you see a large ship that has a wide deck, high masts, and sails with a pirate symbol. Consistently follow all the steps, and you will get a great drawing.
Materials
Pencil
Paper
Eraser
Coloring supplies
Time needed: 30 minutes.
How to Draw a Pirate Ship
Draw the main body of the ship.

Carefully depict the same shape as in my example.

Depict sea waves.

Draw a wavy line at the bottom of the ship's hull and depict one smooth line below.

Add the sails to the central part of the ship.

In the middle draw two large sails using smooth lines.

Sketch out the sails on the left side.

Draw two sails of different sizes on the left side of the ship.

Add details.

Draw the sails and other parts of the ship on the right side.

Depict the sail on the left side.

Add another small sail in a triangular shape.

Sketch out the masts and flags.

With the help of short straight lines draw the masts and add small flags on the tops.

Add the rest of the elements.

Draw stripes and round windows to the main body of the ship. Add the pirate symbol on the sail.

Color the pirate ship.

Choose brown for the ship's hull and blue for the water.
Download the short version of the lesson as a PDF file so that the lesson is always available to you.