You will really like this super easy tutorial on how to draw a wave for kindergarten. I promise you a quick and beautiful result!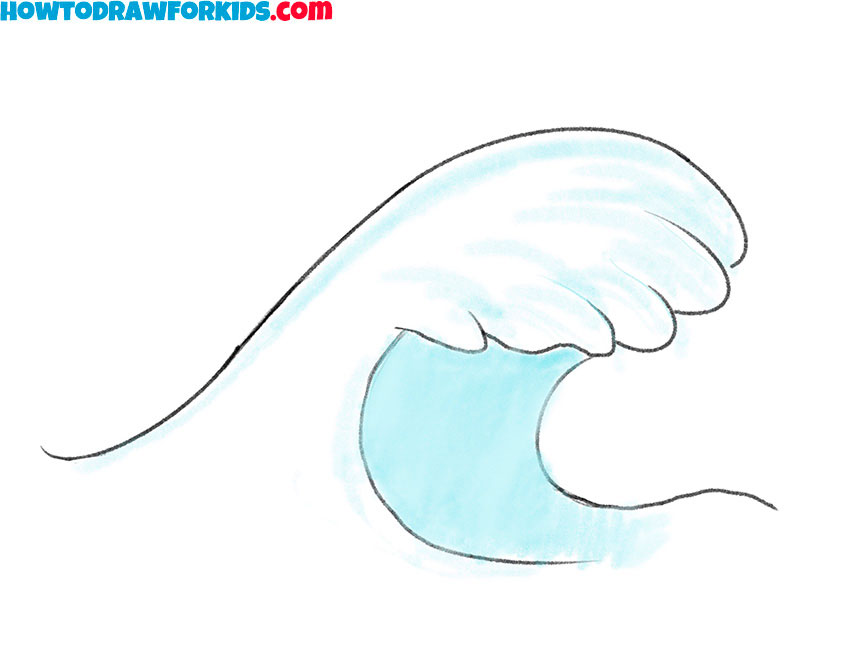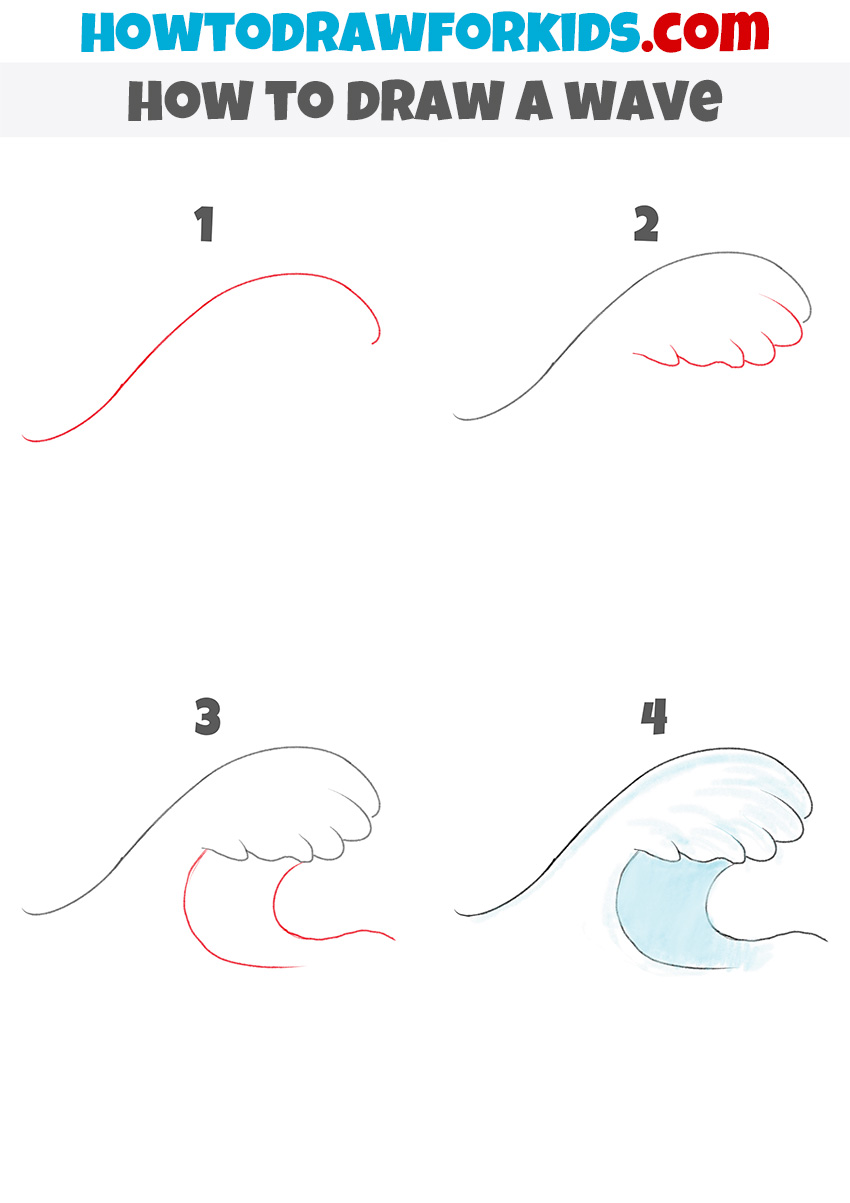 In this lesson on how to draw a wave for kindergarten, we will continue the topic of natural objects. Before that, I was preparing for you a very simple lesson on how to draw a waterfall for kindergarten.
Waves at sea or in the ocean are spectacular, especially when the waves are very large and they roll over each other smoothly. You can admire the beautiful crests of the advancing waves for a very long time.
In this picture, you can see a beautiful high wave. Drawing it will not be difficult, and you can easily cope with it. The lines can be arbitrary. The main thing is that they are smooth and rounded because there cannot be straight lines.
To color the wave, you need different shades of blue – the upper part will be lighter, because there is foam on it, and the lower part of the wave is darker.
Materials
Pencil
Paper
Eraser
Coloring supplies
Time needed: 15 minutes.
How to Draw a Wave for Kindergarten
Draw the outline of the wave.

Draw a curved line. Take your time, it's very easy to do.

Depict foam.

To draw the foam sketch out lines as in my example.

Finish drawing the outline of the wave.

Draw two curved lines that will connect to the top of the wave.

Color the drawing.

Take your time and carefully color your artwork.
Well, the lesson is over. I hope you enjoyed my guide. I am creating very simple lessons for you with an easy technique. If you don't get the results you want the first time around, don't be discouraged. Remember that sometimes even professional artists make mistakes. Try again and you will definitely succeed. Of course, as prepared for you a free PDF file of this lesson, containing additional materials.