I suggest you complete this simple and exciting drawing lesson, in which you will learn how to draw a watermelon step by step.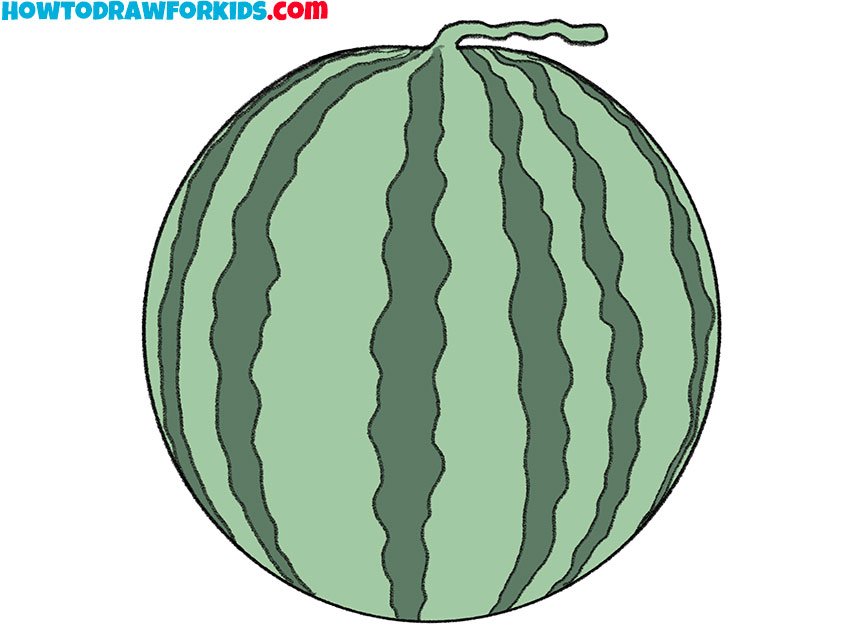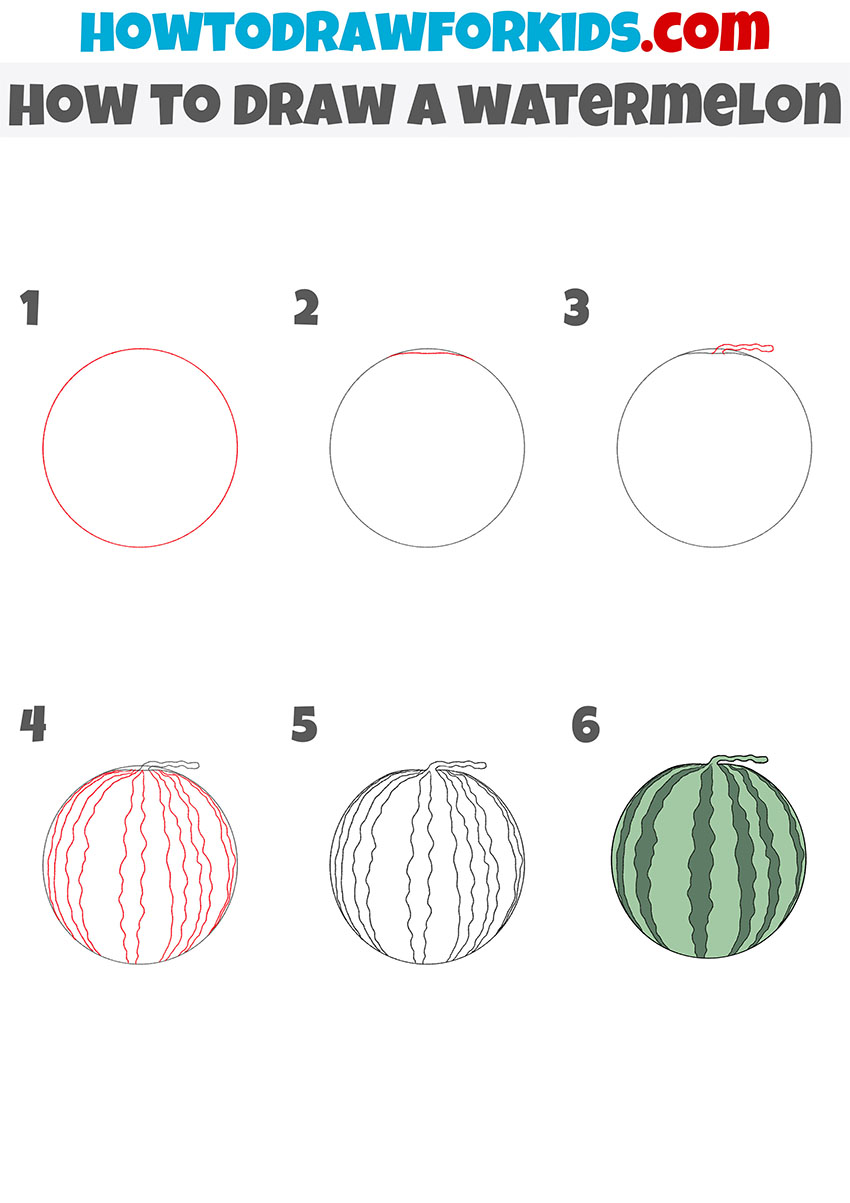 I am glad to offer you this useful and interesting drawing lesson, where I will tell you how to draw a watermelon step by step. This tutorial is all about drawing plants and food, so you can apply the skills you learned from this tutorial to many of your drawings in the future.
Watermelon is considered a herbaceous plant. Watermelon fruits have a sweet, juicy pulp, the taste of which many of you are sure to love. Watermelons are considered fruits of the gourd family. Outwardly, a watermelon usually looks like a large round green fruit with a striped pattern.
If you want to draw a still life, that is, an image of any objects or food on a table or any other surface, then you can easily apply the skill of drawing a watermelon.
Materials
Pencil
Paper
Eraser
Coloring supplies
Time needed: 25 minutes
How to Draw a Watermelon
Draw the outer outline of the watermelon.

To complete this simple step, you need to draw one circle.

Add the top of the watermelon.

At the top of the previously drawn circle, add a small curved line.

Sketch out the stem.

Near the previously drawn curved line, add the stem using a long, wavy line.

Add details.

Draw many wavy lines on the surface of the watermelon.

Correct inaccuracies.

Use the eraser to remove any unnecessary guidelines.

Color the drawing.

To color the watermelon, use two shades of green.
I remind you that for your convenience, you can download a PDF file that contains a short version of this lesson so that you can return to it at any time convenient for you, even if you are not connected to the Internet.
Really Simple Watermelon Drawing Tutorial
This tutorial will be very simple, and any novice artist can easily cope with this task. The lesson uses regular lines, so you can easily complete this task, even if you have never drawn a watermelon before. You will need to be able to draw an even circle, and all other lines will be arbitrary.