I am glad to bring to your attention this lesson, with which you can learn how to draw Ichigo step by step.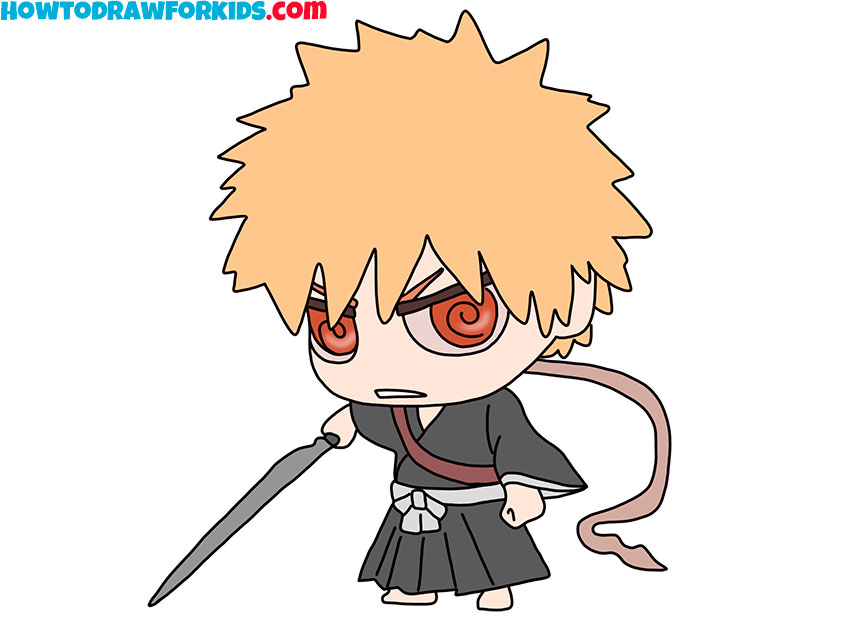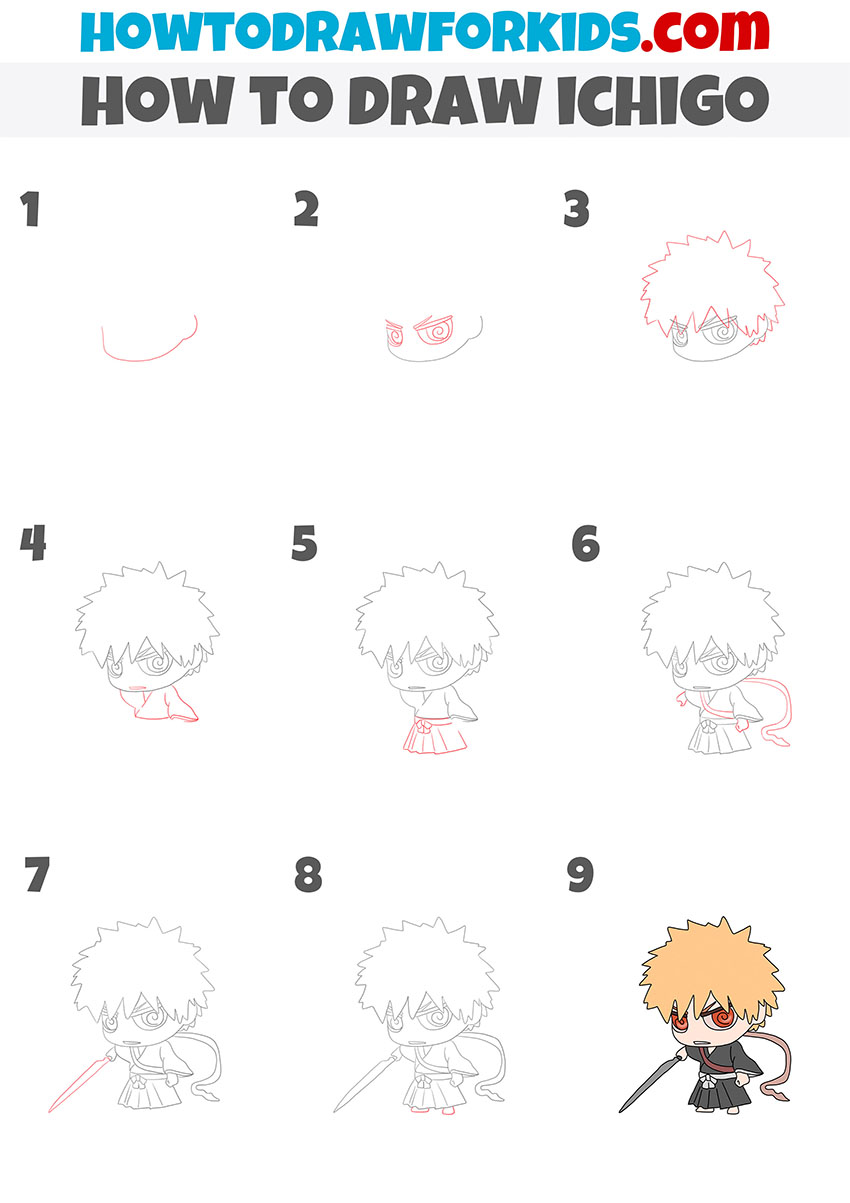 In this drawing lesson, I will tell and show you how to draw Ichigo step by step. This is another useful and exciting lesson on character drawing.
This drawing lesson will greatly help you to improve your skills as an artist, as the ability to draw various characters and people are very important for many artists and will allow you to create more diverse paintings.
You can prepare all the art supplies you need, and then enjoy the creative process and carefully follow my instructions. I wish you good luck and hope that you get a great result of your work.
Materials
Pencil
Paper
Eraser
Coloring supplies
Time needed: 30 minutes.
How to Draw Ichigo
Draw the outline of the Ichigo's head and ear.

To complete this simple step, you need to draw two curved lines as shown in the picture.

Depict the character's eyes.

Add two eyes and eyebrows above them, using arcs, spirals and curved lines.

Add the outline of the Ichigo's hair.

At the top of the character's head, draw a lot of pointed strands using zigzag lines.

Sketch out the mouth, upper body and arms of the Ichigo.

To depict these elements, you should use curved lines of varying lengths.

Draw the belt and bottom of the character's costume.

Below the previously drawn elements, draw straight and curved lines, as shown in the figure.

Finish drawing the hands and add the elements of the Ichigo's costume.

With the help of curved lines, depict the hands, and also add fluttering ribbons on the sides.

Depict the Ichigo's weapon.

In the right hand of the character, draw the long sword using straight and curved lines.

Add the legs of the character.

To complete this simple step, draw two curved lines below the drawn torso of the character.

Color the drawing.

To color the Ichigo, use yellow, red, beige, shades of gray, and burgundy.
Also don't forget to leave a comment and tell us about your impressions about this tutorial. I remind you that for your convenience, you can download a PDF file that contains a short version of this lesson so that you can return to it at any time convenient for you, even if you are not connected to the Internet.