Now I will show you how to draw a salmon. This step-by-step guide is very simple, and you will soon see it for yourself.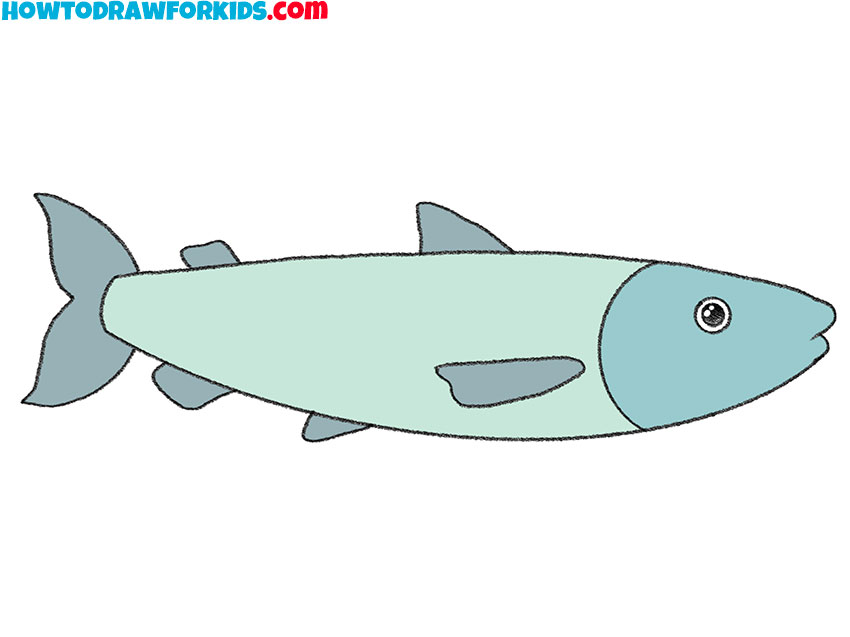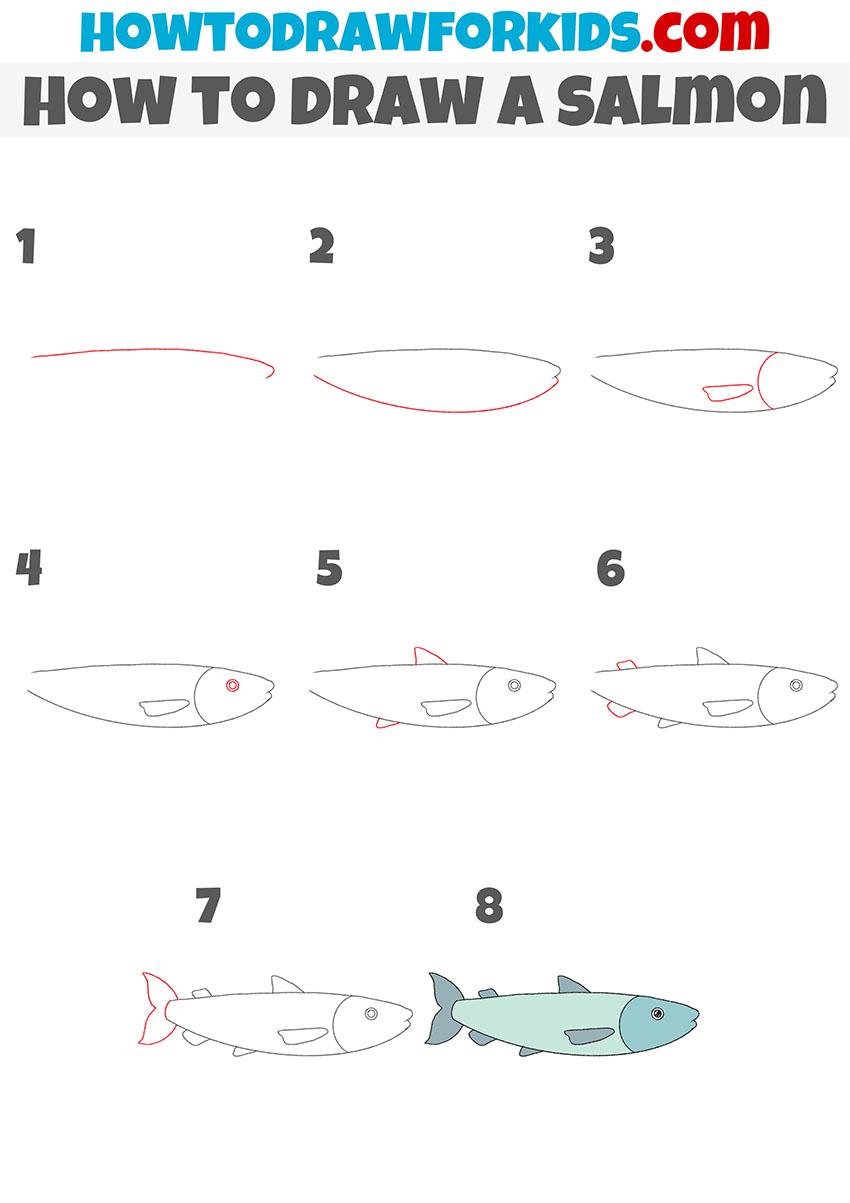 This lesson is about drawing underwater inhabitants, and now you will learn how to draw a salmon step by step. This is a commercial fish, which is considered very healthy and tasty. Salmon has many varieties that differ in size, body shape, as well as nutritional and taste qualities.
In the picture you see a salmon with an elongated body, a two-part tail, and small fins. If you master this lesson, then in the future you can easily draw any other fish.
Remember the sequence of steps and try to draw the same lines as in my example. So, take all the necessary supplies and start the lesson.
Materials
Pencil
Paper
Eraser
Coloring supplies
Time needed: 30 minutes
How to Draw a Salmon
Draw the upper outline of the body.

Depict a smooth line and add a slight curve to the right side.

Add the lower outline of the body.

Repeat the previous step and draw another curved line at the bottom.

Depict the head and fin.

Using a curved line, outline the head and add the elongated fin on the side.

Sketch out the eye.

In front of the head, add two circles of different diameters.

Draw the dorsal and ventral fin.

Add the small spiky fins to the top and bottom of the body.

Add the rest of the fins.

In the back of the torso, draw two fins of the same shape as in the example.

Depict the tail.

Draw the tail with smooth lines, which consists of two pointed parts.

Color the drawing.

For coloring, you will need different shades of blue, as well as black.
Now you have completed all the steps in this tutorial, and you know how to draw a salmon step by step. If you wish, you can make your drawing more vivid and saturated by adding a salmon environment. By tradition, I have previously created a PDF file with a short version of this lesson. Save this file so that you can return to the lesson if necessary and complete it again.